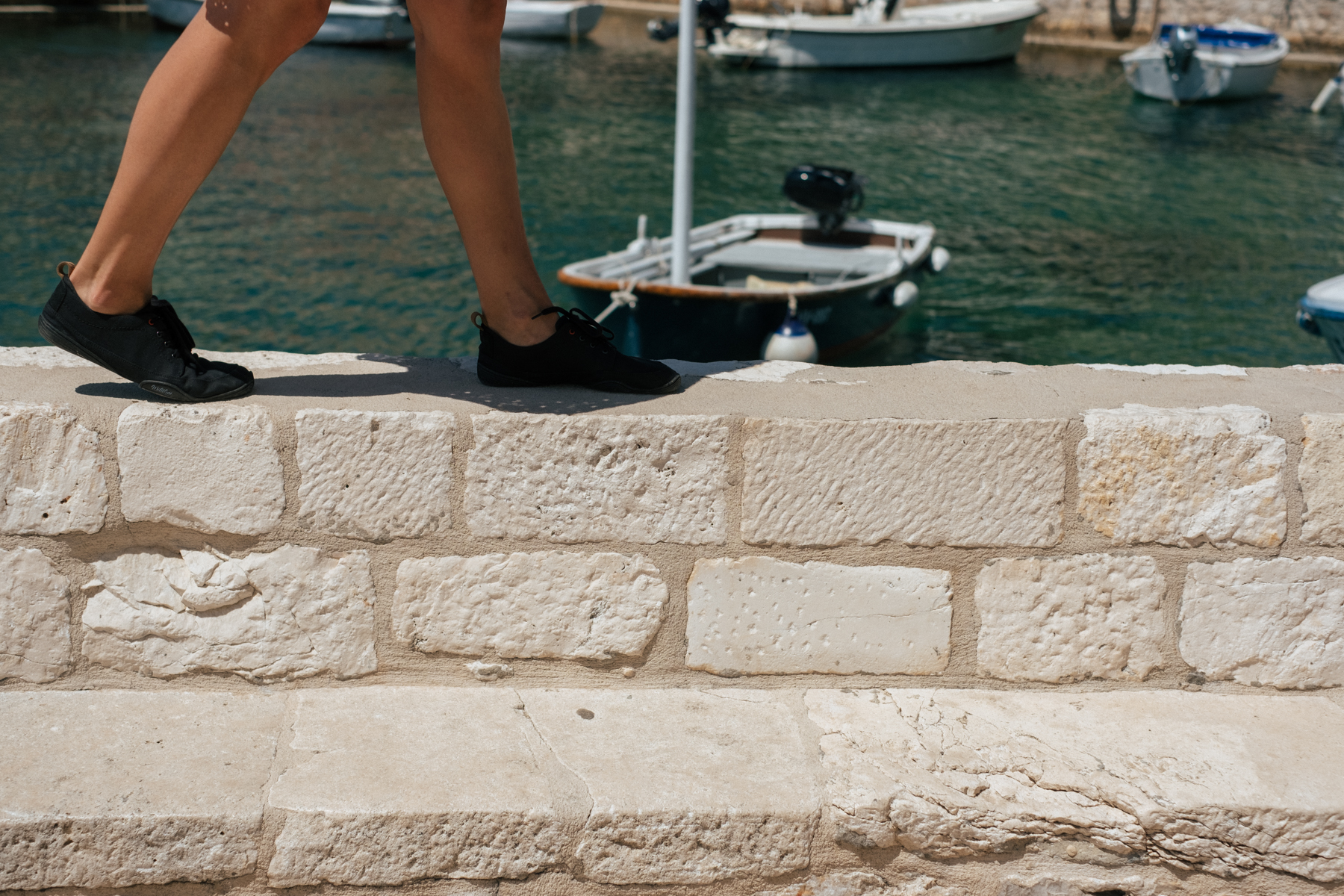 5 questions for sustainable brands: wildling shoes
Wildling Shoes are a sustainable shoe company from Germany that produces minimal shoes with an intention to positively impact people and the planet. Their exciting and unusual journey begins with Anna, Ran, and their three children. From wild feet in Israel to the first minimalist shoe. This is their story:
"We lived in Israel for 12 years and our children were born there. In their early years, they always ran around in bare feet, and we were constantly impressed by the way they moved with such agility, confidence, and power. In 2013, we moved back to Germany. When autumn rolled around, it was time for us to buy them shoes, but – even among the most expensive children's shoes – we couldn't find a pair that would allow our children to continue to walk naturally, much less that they actually wanted to put on feet that had grown so accustomed to freedom. There seemed to be something fundamentally wrong with standard children's shoes. A look at the statistics confirmed our fears – 98% of all children are born with healthy feet, yet only a small proportion of adult feet are still completely healthy. The fault usually lies with shoes that fit poorly and are incorrectly designed. It was high time for a new concept and a new generation of children's shoes!"
Next to happy feet they also deeply care about the environment and people involved in their production. Read more about how and why, in their answers to my 5 questions.
---
5 QUESTIONS
1. What is currently the most important goal for your brand?
Wildling's goal as a company is to have a positive impact – that is, we want to leave the world a little better than we found it as a result of our economic activity. We want to have a positive impact through our shoes – on people's health, their attitude to life and direct contact with nature, which perhaps also creates more awareness and mindfulness for our environment again.
By 2025 we want all our materials to come from regenerative agricultural sources and we are helping to establish and finance these projects in Europe. We are also working with Rewilding Europe to rewild big natural ecosystems. In ten years we want to have helped return 500.000 hectares into truly wild spaces. We will also invest in circular economy and climate tech, to help not only our own company but the industry become more sustainable. By 2031 we want to have reached 100 million people with our message and help each other create a future in which we can live healthy, fair and sustainable lives with equal opportunities for all. These are big goals, but as Bill Gates said – people overestimate what they can do in a year, but they tend to underestimate what they can achieve in ten years time.
And we are already well on our way: Wildling has now become a platform to use in its own good in order to do good. We can use our combined knowledge, creativity and economic power to change what we truly believe needs to change. The way we work together and the way a company handles its responsibilities towards the people we work with and the planet we live on.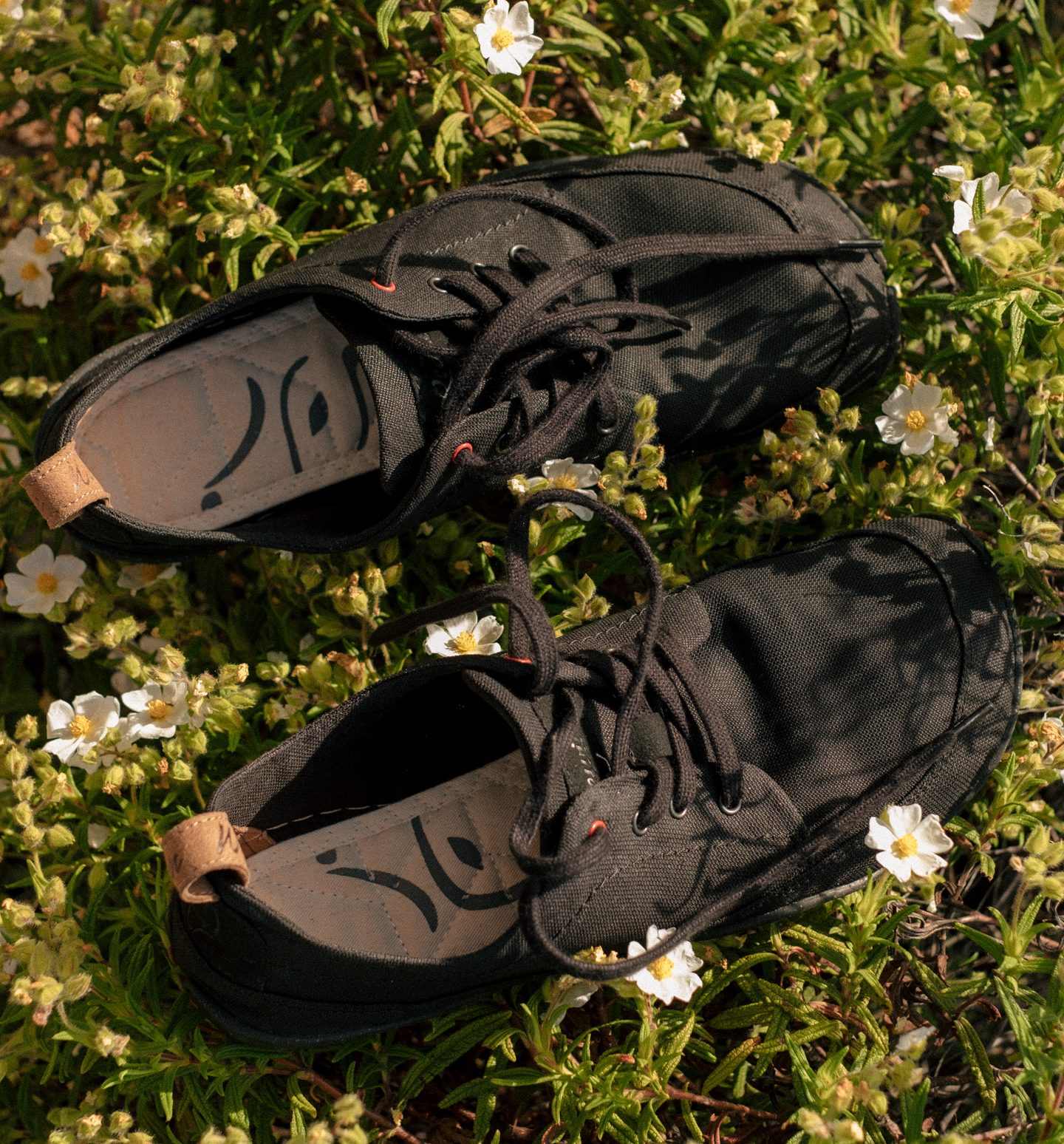 2. What is the biggest challenge you are facing right now as a sustainable brand?
Working and producing sustainably, sounds like an easy thing to do, but as a company that's constantly growing and producing, we're again and again faced with the question of what it means specifically for us if we want to be consistent. Sustainable materials and production in Portugal instead of in Asia are important aspects of our approach, but sustainability in each step of the supply chain contains more challenges.
Depending on the model and the season, a single Wildling consists of about 15 different pieces: upper material, lining, laces, membrane, soles, glue, insole…etc.. We want to know exactly where our suppliers get their raw materials – the cotton, pure new wool, linen, hemp or paper – and also what working conditions are like for the cotton pickers, weavers and textile-processing companies. We ask about which chemicals are used when washing and dying, and which additional products the textiles are treated with. So this is all about asking questions and demanding answers, as well as giving impulses to make things better.
3. What are the areas where you would still like to improve in terms of sustainability?
Circularity is one of the key topics at Wildling Shoes – Wildling shoes supports financially renaturation projects that provide an important counterbalance to climate change. In addition, our goal is to obtain all our raw materials from regenerative agriculture projects in the future, which will lead to higher soil quality and greater biodiversity every year, finding the right (and enough) materials from renewable sources. We would like to also focus more on waste management, how to recycle our shoes and we are also playing with an idea of offering a repair – service in the future.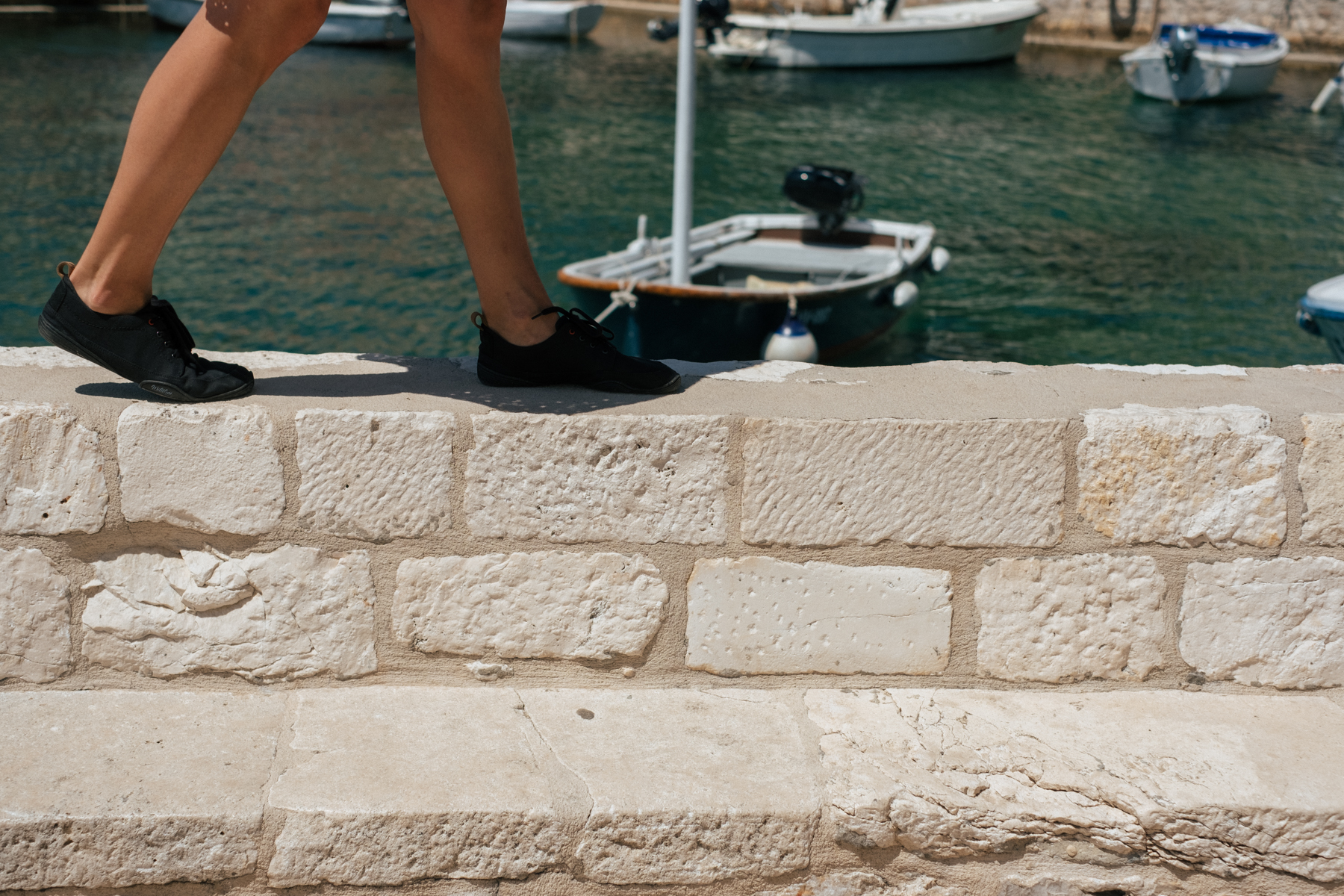 4. What are consumers supporting with buying from you and what would be your message to them?
When you buy Wildling Shoes, you can be sure that you are investing in a brand you can trust to do their best to leave the world a better place. We are invested in people, planet and profit. Wildling Shoes is not just talk but takes action toward becoming a positive impact brand. We don't simply produce the shoes and do our thing, we take our customers along for the journey. Come and join us doing business differently.
Some examples of activities are: From the beginning of the year 2021, Wildling Shoes is part of a movement called 1% for the Planet and contributes 1% of its annual sales to support charitable projects that are dedicated to protecting our planet – the biggest emphasis will be together with Rewilding Europe rewilding big natural ecosystems in Bulgarian mountains Rhodopea. Beside that we support several smaller scale projects such as biodiversity projects together with Gut Peetzig.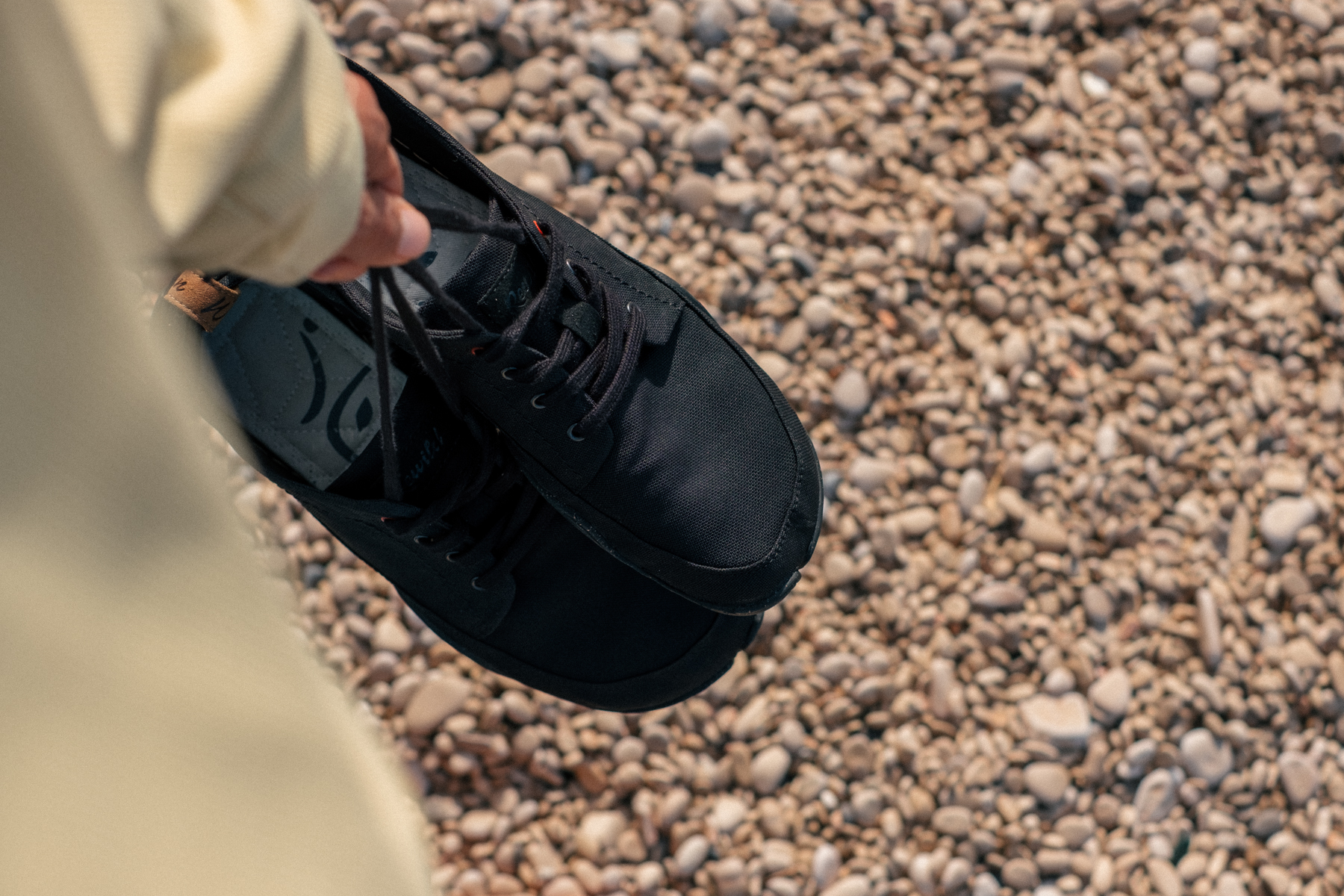 5. What would be your message to other sustainable brands in the industry.
A lot of things are just way more fun when you do them together with other people (be it live or digitally): hosting game nights, enjoying a good dinner, saving the world … Finding like-minded people who share the same values as you do can be a real challenge, especially for that last one.
One of the main values of Wildling Shoes is to build strong and meaningful relationships with our partners. We feel that networking and good partnerships are very important in order to be successful in a sustainable industry. For example, being involved in 1% for the Planet also means being part of a vast network, and within that network we find exactly the like-minded people and kindred spirits that make us stronger together and more visible.
"Lets be open for new and meaningful partnerships, let's use your company not as an end to meet, but as a platform to make a change and let's make together the planet a better place."
MY EXPERIENCE WITH WILDLING SHOES
First I can really relate to their story, as I spent all my summers On Hvar island running around barefoot for few months, and every fall before school started in Slovenia, I had to get new shoes. The fact that I still remember those days tells me how much I disliked the stiff uncomfortable shoes. If you ad hypersensitivity to clothes (anything too tight, scratchy, itchy..) you have one unhappy and stressed child. I never talked about this before, but if clothes and shoes are comfortable enough for an autistic child or adult, they passed a really hard test. And Wildling shoes have definitely done that for me. I can write a more detailed review after I´ve used them this whole summer, but so far I have been really loving them and my only issue right now is: too much here in the mountains so I can´t wear them all the time.
I am wearing on the photos model: Tanuki Yoru
Thank you,
Mateja
Previously "5 questions" were answered by : Mila Vert, Goodwill, Montreet, Neža Žehelj yewellery and Miret sneakers
*All photos with the black pair are by me, photos of the white pair are from Wildling Shoes.
Check also