In recent years there has been an explosion in sustainability certifications as brands want to proudly wave their sustainability flag. Unfortunately, many of those flags are pure greenwashing, as brands decide to do their in house research and certifications and come up with their own labels that lack transparency and are not third-party verified.
While certificates are helpful for businesses and consumers, the sheer number of certifications means it can be hard to distinguish between trustworthy ones and the ones that are nothing else than a rubber stamp or greenwashing design choice.
Ecolabel Index list has 456 eco-labels. That seems a bit overwhelming to me, that´s why I´ve put together a list of the most common ones used to regulate the sustainability of our food, clothes and other products. I will keep updating this list, but please check the Ecolabel Index page If what you are looking for is not on the list.
---
CERTIFICATES
---
bluesign Approved: Textiles and (outdoor, activewear) clothing that are made in eco-friendly conditions. Bluesign represents responsible and sustainable manufacturing of textile consumer products, safer and more sustainable environments for people to work in and everyone to live in, traces each textile's path along the manufacturing process, making improvements at every stage from the factory floor to finished product, changes the environmental impact of textiles for good, acts as an independent verifier to secure trust and transparency. Bluesign encourages the industry to increase their efforts in sustainable processes step by step.
The highest degree of safety for the consumer, manufacturing with the lowest possible impact on people and the environment, responsible use of resources.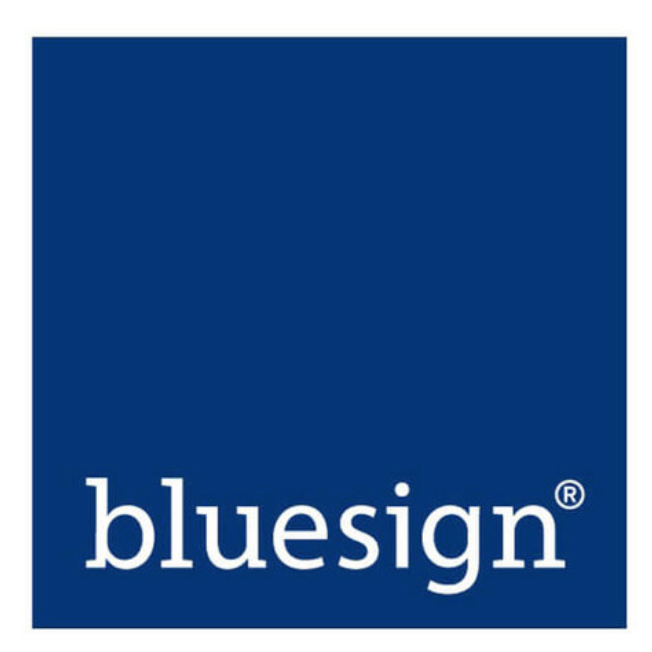 ---
Certified B-Corporation Certified B Corporations are businesses that meet the highest standards of verified social and environmental performance, public transparency, and legal accountability to balance profit and purpose. B Corps are accelerating a global culture shift to redefine success in business and build a more inclusive and sustainable economy.
As B Corporations and leaders of this emerging economy, we believe: That we must be the change we seek in the world. That all business ought to be conducted as if people and place mattered. That, through their products, practices, and profits, businesses should aspire to do no harm and benefit all. To do so requires that we act with the understanding that we are each dependent upon another and thus responsible for each other and future generations.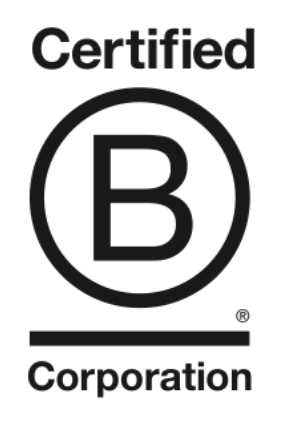 ---
1% for the planet is a global movement inspiring businesses and individuals to support environmental solutions through annual memberships and everyday actions. If you see this logo on brand´s page it means that they committed to donating the equivalent of 1% of gross sales through a combination of monetary, in-kind and approved promotional support directly to environmental nonprofits.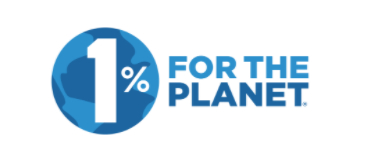 ---
Rainforest alliance The Rainforest Alliance seal promotes collective action for people and nature. It amplifies and reinforces the beneficial impacts of responsible choices, from farms and forests all the way to the supermarket check-out. The seal allows you to recognize and choose products that contribute toward a better future for people and planet.
The new seal (since September 2020) will replace the current Rainforest Alliance Certified seal and the UTZ label, but there will be a period when all three seals will be visible in the market.
The seal means that the certified product or ingredient was produced using methods that support the three pillars of sustainability: social, economic, and environmental. Independent, third-party auditors—critical to the integrity of any certification program—evaluate farmers against requirements in all three areas before awarding or renewing certification.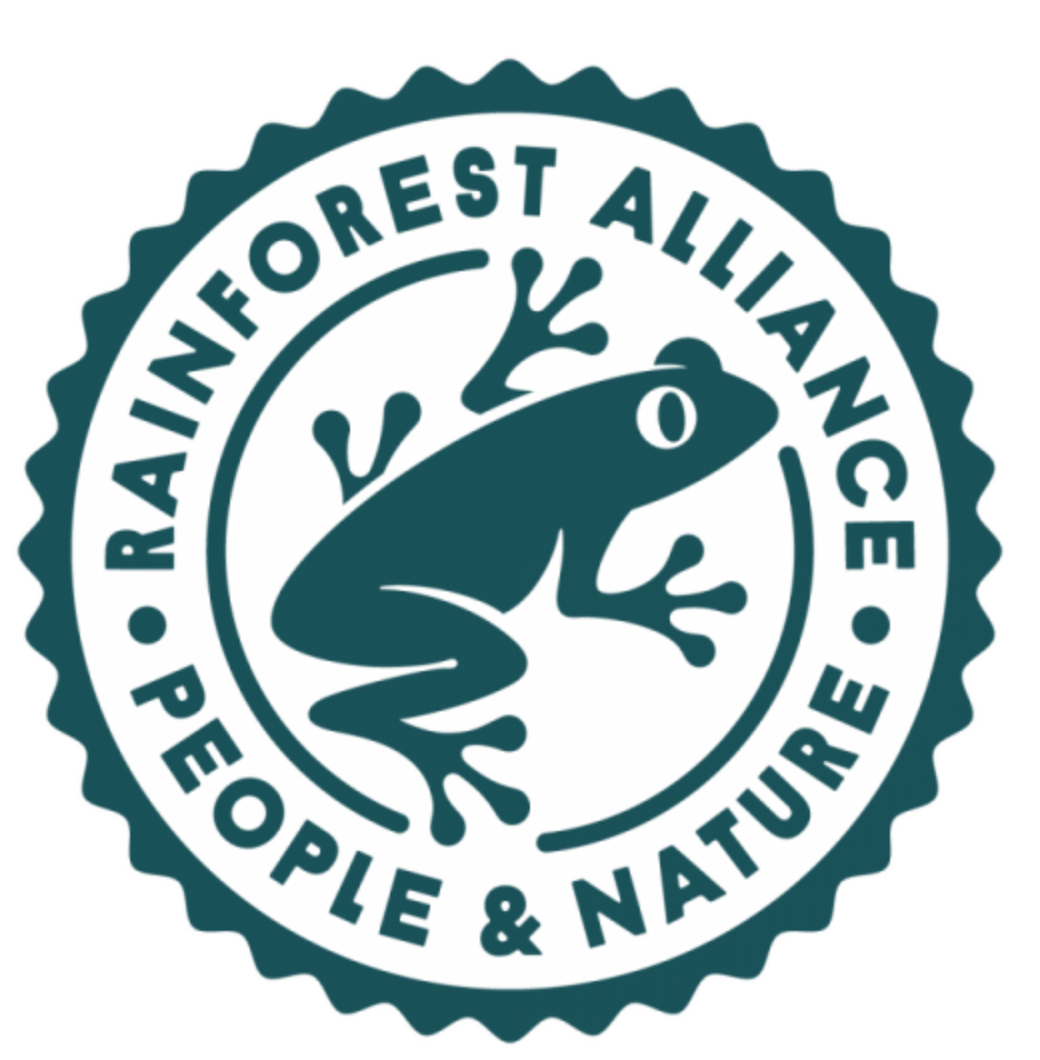 ---
FSC Forest Stewardship Council FSC labels can be found on millions of products around the world – from toilet rolls to your favourite book, to that milk carton in your fridge, and other food products. What does the label mean? Simply put: by choosing products with FSC labels, you are helping to take care of the world's forests.
FSC 100% All the materials used in products bearing this label are sourced from forests that have been audited by an independent third party to confirm they are managed according to FSC's rigorous social and environmental standards. Of all the FSC labels, FSC 100% contributes most directly to FSC's objective—forests for all, forever—and is therefore the highest mark of distinction for certified products.
FSC RECYCLED Products that bear this label have been verified as being made from 100% recycled content (either post-consumer or pre-consumer reclaimed materials). The use of FSC Recycled products can help to alleviate the pressure of demand on sources of virgin material, thereby helping to protect the world's forests.
FSC MIX Products that bear this label are made using a mixture of materials from FSC-certified forests, recycled materials, and/or FSC controlled wood. While controlled wood is not from FSC certified forests, it mitigates the risk of the material originating from unacceptable sources.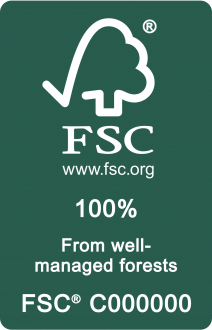 ---
PEFC Programme for the Endorsement of Forest Certification Buying forest products, such as wood and paper, gives the forest value, it creates demand, and provides a financial incentive to keep a forest a forest. Forests are renewable, and PEFC-certified forests are managed in a manner that ensures that they will be there for generations to come. Harvesting trees does not have a negative impact on the forests, as they will be replanted.
PEFC-certified products come from PEFC-certified, sustainably managed forests. Forests that have been verified by independent experts to ensure they are managed in line with strict international standards.The best way to keep our forests is to use them, but we must use them sustainably.
When you buy a product carrying the PEFC label, you can be assured that you are not contributing to deforestation. On the contrary: you are helping stop it.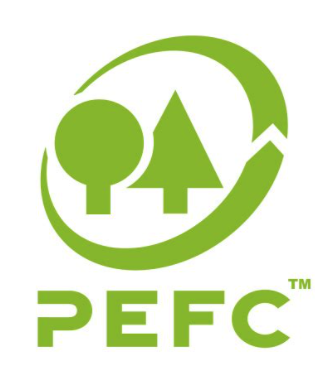 ---
FSC VS PEFC As a benchmark, any FSC standard has to be 'interpreted' at the national level in order for it to be implemented within local forests. Similarly, PEFC describes itself as an international organisation dedicated to promoting sustainable forest management (SFM) through independent third party certification. However, PEFC is not a standards agency but a mutual recognition scheme. It not only focuses on the ethical aspects of SFM but also the processing of timber, resulting in a larger emphasis on the supply chain than FSC.
While both are committed to the same cause, the primary difference between the certifications is their origins. Initially, the FSC scheme was developed for tropical environments and not suited for forests in Europe and North America. This led to the introduction of PEFC in the late 1990s, to facilitate SFM certification in Europe. PEFC now accounts for over 264 million hectares of certified forests and its certifications system is recognised in over 30 countries. Meanwhile, FSC has certified forests in over 80 countries with 7% of the world's forest area (180 million hectares) carrying the FSC certification. (https://www.kinley.co.uk)
---
Organic Soil Association had standards on livestock, wine production and fish farming before they became enshrined in EU law. They also developed trustworthy standards for areas which were not supported in EU law, such as health and beauty and textiles.
Organic Soil Association certified products must legally comply with the EU Organic Regulation. They must also meet our additional higher standards – as shown by the Soil Association logo. Standards put our principles into practice and are at the heart of their work.

---
EU Organic Logo All organic food and drink sold in the EU must meet the EU Organic Regulation – shown by the green leaf logo on pack.
The organic logo gives a coherent visual identity to EU produced organic products sold in the EU. This makes it easier for EU based consumers to identify organic products and helps farmers to market them across all EU countries. The organic logo can only be used on products that have been certified as organic by an authorised control agency or body. This means that they have fulfilled strict conditions on how they are produced, transported and stored. You can find a summary of what the EU standards guarantee here.
The organic logo can only be used on products that have been certified as organic by an authorised control agency or body. This means that they have fulfilled strict conditions on how they must be produced, processed, transported and stored. The logo can only be used on products when they contain at least 95% of organic ingredients and additionally respect further strict conditions for the remaining 5%. The same ingredient cannot be present in organic and non-organic form. Next to the EU organic logo, a code number of the control body must be displayed as well as the place where the agricultural raw materials composing the product have been farmed.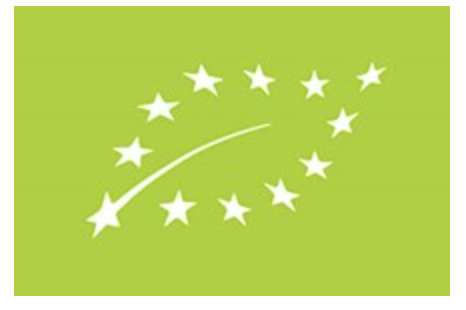 ---
Bio-Siegel All agricultural products produced according to the requirements outlined in the EU Regulation on Organic Farming , as referenced in the German Organic Food Labelling Act, are permitted to use the Bio-Siegel label. At least 95% of of the agricultural ingredients contained in processed products must come from organic production. Bio-Siegel's standard is verified by an independent organization (third party).

---
Fairtrade mission is to connect disadvantaged farmers and workers with consumers, promote fairer trading conditions and empower farmers and workers to combat poverty, strengthen their position and take more control over their lives. Fairtrade sets social, economic and environmental standards for both companies and the farmers and workers who grow the food we love. There are over 1.66 million farmers and workers in 1,411 producer organisations across the Fairtrade system.
We independently check that our standards have been met by the farmers, workers and companies that are part of products' supply chains. And in order to reassure consumers that this has happened, we license the use of the FAIRTRADE Mark on products and packaging to signal this. When all the ingredients that can be Fairtrade in a product are, the product carries this Mark: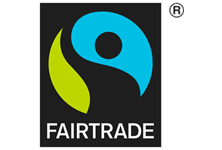 Companies can choose to source only one ingredient on Fairtrade terms for their ranges, in which case products may carry this Mark: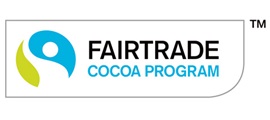 ---
EU V-LABEL The V-Label helps you to identify vegan and vegetarian products and services. It is a simple and reliable guide to help you during your shopping and gives you the clarity you need.
Vegetarian Food and other products that do not contain animals or parts of animals are considered vegetarian. This takes into account all production and processing steps. Food and other products created with the help of living animals and animal-derived products are considered vegetarian.
Vegan Food and other products that do not contain animals or parts of animals are considered vegan. To be vegan, food and other products must not be created with the help of living animals or animal-derived products. This takes into account all production and processing steps.
The production process must be designed to exclude any possibility of contamination with animal ingredients. According to the criteria of the V-Label, total contamination with all verifiable animal ingredients in the end product must not exceed 0.1% (1 g/kg).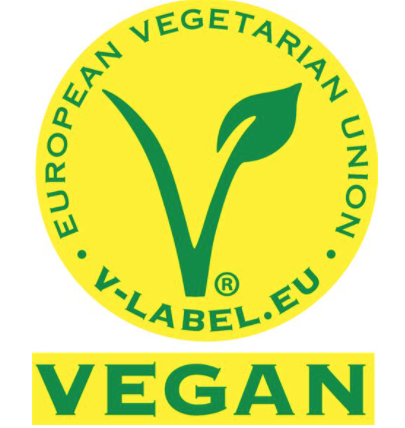 Additional criteria of the V-Label: The V-Label is never licensed in the following cases: Products declared as containing GMOs (genetically modified organisms), Products containing eggs from caged hens (including from enriched cage systems and small-group rearing)
The V-Label does not exclude products whose packaging contains animal-derived products. However, companies are encouraged to voluntarily avoid using packaging containing animal-derived products.
The fertilisers used on the soil in which the raw materials for "V"-labelled products are grown does not constitute a relevant criterion. However, raw materials grown from vegan, organic agriculture should be preferred, and companies are encouraged to voluntarily avoid using fertilisers containing animal-derived substances.
---
The Vegan society The Vegan Trademark has been helping users identify that a product is free from animal ingredients since 1990. Registration with the trademark gives brands the confidence to shout about their vegan credentials. Look out for the Vegan Trademark on over 47,000 products worldwide, including cosmetics, clothing, food, drink, household items, and many more.
They aim to make the Vegan Trademark accessible to everyone whose products fit our specific criteria. This includes products containing no animal ingredients, vegan processing aids used in manufacturing, and ingredients that have never been tested on animals on behalf of the manufacturer.
The Vegan Trademark is crucial in giving consumers the comfort and assurance that we have covered all grounds and thoroughly checked ingredients and processes.
The Vegan Trademark also works collaboratively with companies that are ready to reformulate their products to meet our standards. We closely regulate the use of the trademark, and our registration process is arguably the most thorough in the world. Each raw material is carefully evaluated by the Vegan Trademark team and even the unlisted raw materials are scrutinised. We have seen some amazing changes made by manufacturers over the years to ensure their products are free from animal exploitation.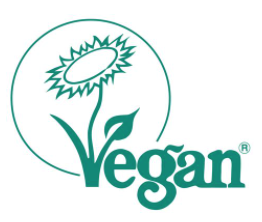 ---
Fair Wear Fair Wear member brands are committed to improving the lives of garment workers around the world. Fair Wear focuses on garment production, specifically sewing, cutting and trimming processes–the most labour intensive parts of the supply chain.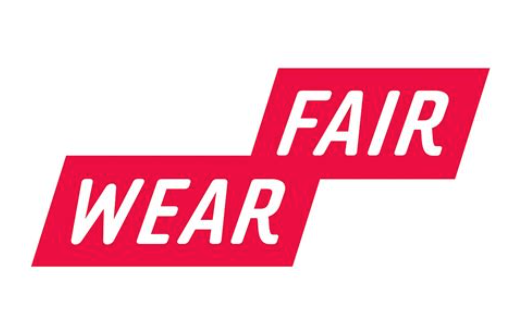 The basis of the collaboration between Fair Wear and a member is the Code of Labour Practices (or Labour Standards). The core of this code is made up from eight labour standards derived from ILO Conventions and the UN's Declaration on Human Rights. This means the Fair Wear Code of Labour Practices is based on internationally recognised standards which have been set through tripartite negotiation.
1. Employment is freely chosen, 2. Freedom of association and the right to collective bargaining, 3. There is no discrimination in employment, 4. No exploitation of child labour, 5. Payment of living wage, 6. Reasonable hours of work, 7. Safe and healthy working conditions, 8. Legally binding employment relationship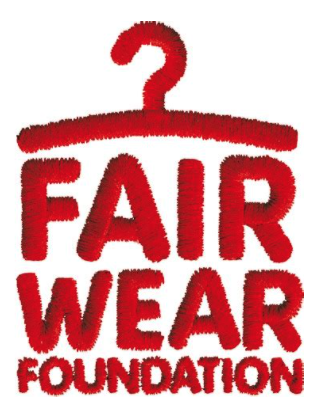 ---
HAND IN HAND Private fairtrade program of the company Rapunzel Naturkost GmbH which is a supplier of organic products. From the very beginning of dealing with producers from the Southern countries (the so-called developing countries) not only the quality of the organic products but also the quality of the cooperation with the producers was important for us.
The primary aim of Rapunzel Naturkost under the HAND IN HAND program is to establish long term trade relationships with its HAND IN HAND suppliers and therefore making them more independent from commodity price fluctuations in the world market and to support them in their eco-social development. We at Rapunzel Naturkost believe that organic farming and fair trade is the base for a positive and sustainable development, because it secures healthy food products, a healthy environment and an adequate added value for the producers. To us at Rapunzel economy and ecology must progress "hand in hand".

---
Cradle to Cradle Certified(CM) Products http://www.c2ccertified.org/Program provides a company with a means to demonstrate efforts in eco-intelligent design. Cradle to Cradle Certification is a third-party sustainability label that requires achievement across multiple attributes: use materials that are safe for human health and the environment through all use phases, product and system design for material reutilization, such as recycling or composting, use of renewable energy, efficient use of water, and maximum water quality associated with production, company strategies for social responsibility.
Cradle to Cradle certification is a four-tiered approach consisting of Basic, Silver, Gold, and Platinum levels. This certification program applies to materials, sub-assemblies and finished products.

---
OEK-OTEX® enables consumers and companies to make responsible decisions which protect our planet for future generations. The testing and certification process on which our standards are based guarantees maximum consumer safety. We make sustainability easy: find out about the OEKO-TEX® portfolio here or apply for your chosen certification or service. To monitor compliance of the required criteria on-site in the production facilities, OEKO-TEX® also conducts checks of production facilities with trained auditors.
MADE IN GREEN by OEKO-TEX® is a traceable product label for all kinds of textiles (e.g. garments, home textiles) and leather products (e.g. garments, finished and semi-finished leathers) including non-textile/-leather components (e.g. accessories). The MADE IN GREEN label verifies that an article has been tested for harmful substances, produced in environmentally friendly facilities under socially responsible working conditions. The aim of MADE IN GREEN is to guarantee the traceability of products. The label gives information on the production facilities in which the product was produced.
MADE IN GREEN has been classified by Greenpeace as one of the most stringent labels on the market.

STANDARD 100 by OEKO-TEX® is one of the world's best-known labels for textiles tested for harmful substances. It stands for customer confidence and high product safety. Find out here what STANDARD 100 means and why it is worth checking for this label when buying textiles.
If a textile article carries the STANDARD 100 label, you can be certain that every component of this article, i.e. every thread, button and other accessories, has been tested for harmful substances and that the article therefore is harmless for human health. The test is conducted by our independent OEKO-TEX® partner institutes on the basis of our extensive OEKO-TEX® criteria catalog. In the test they take into account numerous regulated and non-regulated substances, which may be harmful to human health.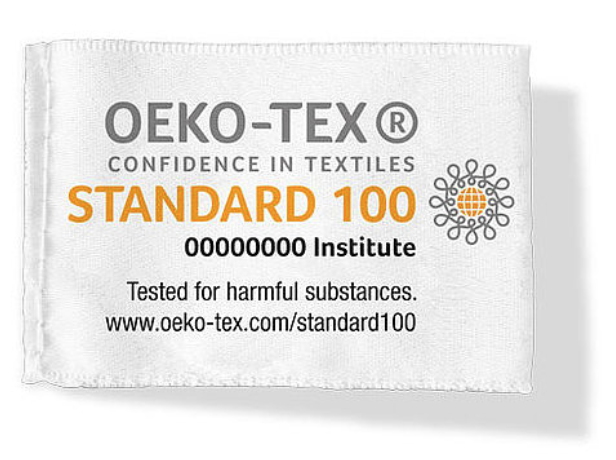 ---
ECO CERT
ECO CERT COSMOS ORGANIC All the ingredients are from natural origin except a restrictive approved ingredients list (including preservatives) autorized in small quantity. On average, Ecocert certifies products contain 99% ingredients of natural origin.
A beauty care product is COSMOS ORGANIC certified only if: 1. 95% minimum of the plants it contains are organic. 2. At least 20% of organic ingredients are present in the total formula (10% for rinse-off products) Water or minerals are not regarded as "organic" for they are not from agriculture.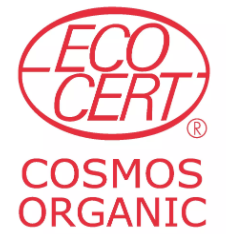 ECO CERT NATURAL DETERGENT Labelling enables your natural or organic cleaning products to be commercialized worldwide. Essentials: environmentally friendly production and processing processes, promotion of the use of natural or organic ingredients, responsible management of natural resources, prohibition of most of petrochemical ingredients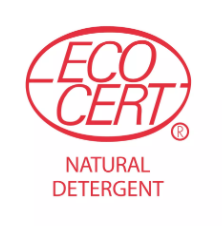 For the label Natural Detergents: Maximum 5% of synthetic ingredients among the restrictive list. No environmental risky statement is authorized on the product
For the label Natural detergents made with Organic: Minimum 95% of ingredients are from natural origin. Minimum 10% of ingredients are organic No risky statement is authorized on the product.
---
GOTS stands for the Global Organic Textile Standard. Textiles which are ecologically, socially and toxicologically sound. Though that name might be deceiving. If a product is certified by GOTS, that doesn't mean it's 100% organic. A textile needs only to have a 70% organic content to be certified by GOTS.
What are the GOTS council looking for? In short, if your textiles are GOTS approved, they are: Inspected on-site for fair trade practices, Mindful of waste management, Produced under socially responsible conditions, Mindful of wastewater and water footprint, Free from toxins, Constructed of at least 70% organic material, Transparent in bookkeeping to avoid social inequality and unfair labour practices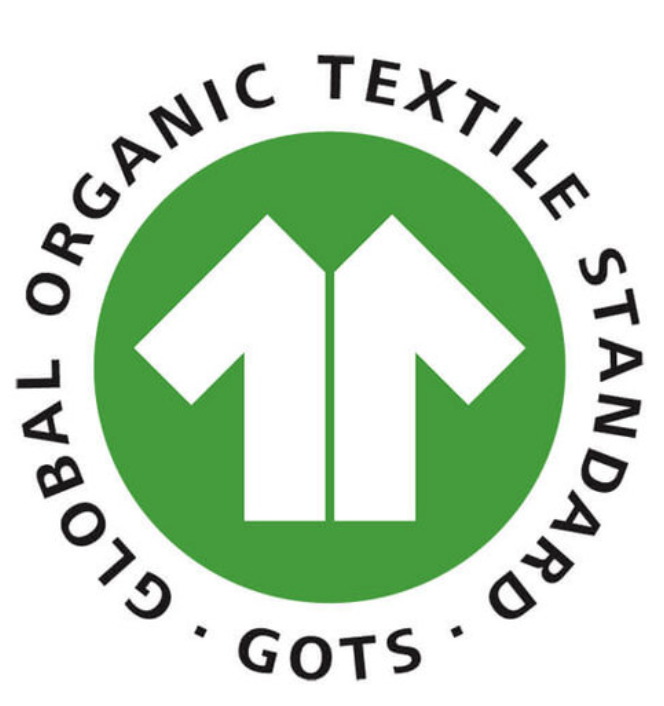 ---
Choose Cruelty Free is Australia's only independent body that certifies cosmetics, personal care and household care items that have not been tested on animals. Certified brands are listed on the Choose Cruelty Free List – a free resource produced and distributed to the community in print and digital form to enable consumers to make informed choices. They investigate down the supply chain to ensure that the applying brand, owning company, contract manufacturers and ingredient suppliers all comply with the criteria.
Certify based on the five year (or +) rolling rule whereby all products and ingredients must be free of animal testing by the applying brand, owning company, contract manufactures, ingredient suppliers and anyone acting on their behalf for a period of five years immediately preceding the date of application for accreditation. In addition, CCF will not certify brands who sell in retail markets that require animal testing i.e. China.
---
Leaping Bunny Program: Cruelty free and vegan products, especially cosmetics (US and Canada).
One key requirement that sets the Leaping Bunny Program apart from other cruelty-free certification programs is that companies must annually recommit to remain free of animal testing at all stages of product development. List of companies that recommitted (and didn't) is updated weekly.
The Leaping Bunny Program provides the best assurance that a product is free of animal testing. In order to become Leaping Bunny certified, brands must comply with requirements in place that go beyond current laws. Specifically, companies must:
Adhere to a fixed cut-off date, an unalterable date after which neither the brand nor any of its suppliers and/or manufacturers may conduct, commission or be party to animal tests. Set up a Supplier Monitoring System to ensure all their suppliers and manufacturers comply with Leaping Bunny criteria. Be open to independent audits to ensure their Supplier Monitoring System adheres to the Leaping Bunny Standard. Renew their commitment to the Leaping Bunny Program annually.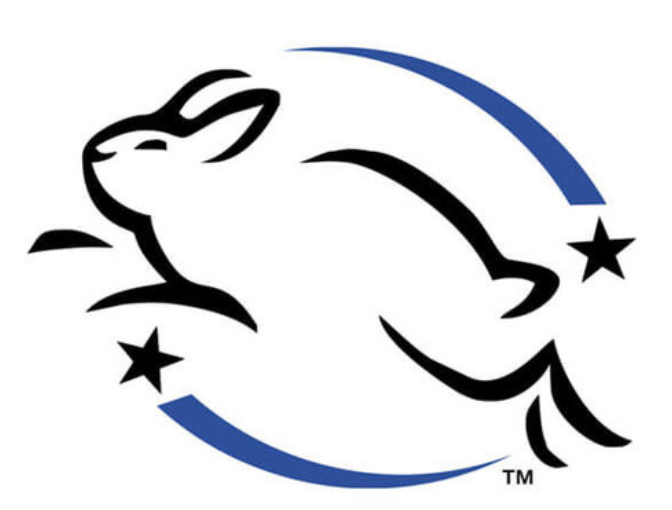 ---
PETA Cruelty Free requirements include ingredients, ingredient suppliers, formulations, and finished products. PETA has a dedicated team of scientists, regulatory specialists, and lawyers working together to end the use of tests on animals worldwide. They work directly with companies' CEOs, management teams, research and development specialists, and global sustainability officers to ensure that all the information that we receive is 100% accurate and complete, from the top down.
Companies may be certified by PETA under one of two designations:
Global animal test–free recognizes companies and brands that have verified that they and their suppliers do not conduct, commission, pay for, or allow any tests on animals for their ingredients, formulations, or finished products anywhere in the world and that they will never do so in the future.
Global animal test–free and vegan recognizes companies and brands that meet the same requirements and whose entire product line is free of animal-derived ingredients. These companies are truly cruelty-free.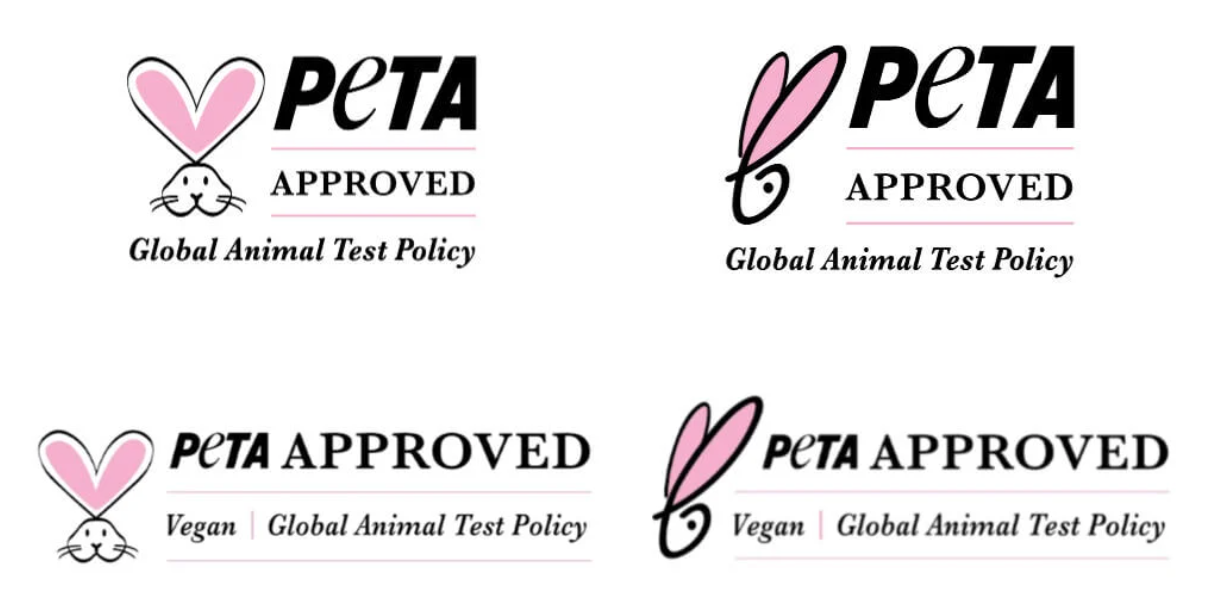 ---
Dolphin Safe / Dolphin Friendly The Earth Island Institute monitors tuna companies around the world to ensure the tuna is caught by methods that do not harm dolphins and protect the marine ecosystem. In order for tuna to be considered "Dolphin Safe", it must meet the following standards: 1. No intentional chasing, netting or encirclement of dolphins during an entire tuna fishing trip; 2. No use of drift gill nets to catch tuna; 3. No accidental killing or serious injury to any dolphins during net sets; 4. No mixing of dolphin-safe and dolphin-deadly tuna in individual boat wells (for the accidental kill of dolphins), or in processing or storage facilities; and 5. Each trip in the Eastern Tropical Pacific Ocean (ETP) by vessels 400 gross tons and above must have an independent observer on board attesting to the compliance with points (1) through (4) above.

---
RSPO Certified Sustainable Palm oil RSPO certification is an assurance to the customer that the standard of palm oil production is sustainable. Palm oil producers are certified through strict verification of the production process to the stringent RSPO Principles & Criteria for Sustainable Palm Oil Production by accredited Certifying Bodies, and can be withdrawn at any time in case of infringement of the rules and standards. All organisations in the supply chain that use RSPO certified sustainable oil products are audited to prevent overselling and mixing palm oil with conventional (or non-sustainable) oil palm products. These organisations can claim the use of RSPO certified sustainable oil palm products by using the RSPO Trademark.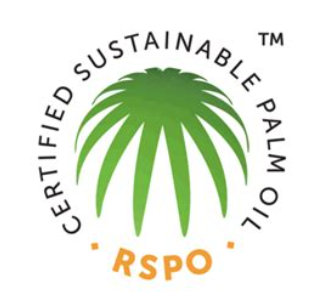 ---
NATRUE Upon its creation, the main objective of NATRUE's label criteria was to set and build strict requirements for natural and organic cosmetic products, particularly for organic cosmetics, packaging and products' formulations which could not be found in other labels. The NATRUE Label goes hence further than other definitions of "natural cosmetics" established in Europe in terms of consistency and transparency. Since 2008, the NATRUE Label has developed, grown and expanded across Europe and worldwide, and has consolidated its position in the NOC sector as an international benchmark for authentic natural and organic cosmetic products.
On top of being a high-quality benchmark for producers, NATRUE's label is also a guarantee of transparency and reliability for consumers as it helps them to easily identify true natural and organic cosmetic products, contributing to keeping greenwashing off the shelves.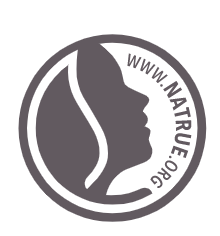 ---
Certified Natural Cosmetics (Germany) The makers of the products marked with the BDIH "Certified Natural Cosmetics" seal use natural raw material such as plant oils, fats and waxes, herbal extracts and essential oils and aromatic materials from controlled biological cultivation or controlled biological wild collection. In addition to the careful selection of raw materials, the ecological impact of each product plays an important role.

---
Blue Angel was initiated by the German government and awarded by an independent Jury to products that are environmentally friendlier than others serving the same use. Each label specifies that the product or service focuses on one of four different protection goals: health, climate, water, and resources.
The Blue Angel Standard is managed by four entities: 1. The Environmental Label Jury is an independent decision-making body composed of representatives from environmental and consumer associations, trade unions, industry, trade, crafts, local authorities, science, media, churches and federal states. 2. The Federal Ministry for the Environment Nature Conservation and Nuclear Safety is the owner of the label. It regularly informs the public about the decisions of the Environmental Label Jury. 3. The Federal Environment Agency with its "Eco-labelling, Eco-declaration and Eco-procurement" department acts as office of the Environmental Label Jury and develops the technical criteria of the Basic Award Criteria for the Blue Angel.
The Blue Angel promotes the concerns of both environmental protection and consumer protection. Therefore it is awarded to products and services which are particularly beneficial for the environment in an all-round consideration and which also fulfill high standards of occupational health and safety and fitness for use.

---
EU Ecolabel Established in 1992 and recognised across Europe and worldwide, the EU Ecolabel is a label of environmental excellence that is awarded to products and services meeting high environmental standards throughout their life-cycle: from raw material extraction, to production, distribution and disposal. The EU Ecolabel promotes the circular economy by encouraging producers to generate less waste and CO2 during the manufacturing process. The EU Ecolabel criteria also encourages companies to develop products that are durable, easy to repair and recycle.
The EU Ecolabel criteria provide exigent guidelines for companies looking to lower their environmental impact and guarantee the efficiency of their environmental actions through third party controls. Furthermore, many companies turn to the EU Ecolabel criteria for guidance on eco-friendly best practices when developing their product lines.

---
Compostability Mark of European Bioplastics Enables compostable products to be identified by a unique mark and channelled for recovery of their constituent materials in specially developed processes. The Compostability Mark thus conveys product information to waste-disposal plant operators and product image to consumers.
When successfully certified, the product will fully biodegrade in an industrial composting plant under controlled conditions such as temperature, moisture and time frame – leaving nothing behind but water, biomass and CO2.

---
Green Dot / Der Grüner Punkt / Grønt Punkt The Green Dot symbol identifies products whose producers are members of the industry-funded system of recycling consumer good packaging. The Green Dot scheme is covered under the European "Packaging and Packaging Waste Directive – 94/62/EC.
The Green Dot does not convey any particular environmental attributes of the product itself.
---
EU Energy Label must be displayed by law on all new household products displayed for sale, hire or hire-purchase. The Directive applies to the following types of household appliances, even where these are sold for non-household uses: refrigerators, freezers and their combinations; washing machines, dryers and their combinations; dishwashers; ovens; water heaters and hot-water storage appliances; lighting sources; air-conditioning appliances.
Products are generally rated from 'A' to 'G', with 'A' being the most efficient ('A+' and 'A++' for the most efficient fridges and freezers). The supplier must establish technical documentation sufficient to enable the accuracy of the information contained in the label and the fiche to be assessed.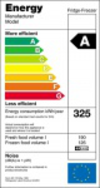 ---
The CarbonNeutral Protocol gives businesses a rigorous and transparent framework to deliver carbon neutrality for their business, products and/or activities.
Carbon neutrality is achieved by calculating a carbon footprint and reducing it to zero through a combination of efficiency measures in-house and supporting external emission reduction projects.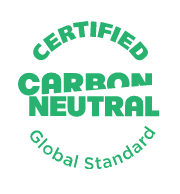 ---
Non-Eu
ENERGY STAR® – is a program run by the U.S. Environmental Protection Agency (EPA) and U.S. Department of Energy (DOE) that promotes energy efficiency. The program provides information on the energy consumption of products and devices using different standardized methods. The Energy Star label is found on more than 75 different certified product categories, homes, commercial buildings, and industrial plants. In the United States, the Energy Star label is also shown on the Energy Guide appliance label of qualifying products.
Elements of the Energy Star Program are being implemented in Japan, Taiwan, and Switzerland – as well as Energy Star Canada. In 2018, a 15-year long agreement with the European Union expired.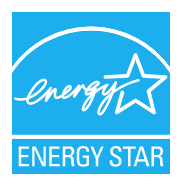 ---
USDA Certified Organic: Natural products that are grown according to chemical-free standards. The organization will regularly spot check certified farms and businesses, ensuring that the organic label isn't being misused. From the soil plants are grown in the way products are handled as they're being prepared to ship.
The USDA Certified Organic label guarantees that your clothing, food and other products: Promote ecological balance, Have not been exposed to chemicals that have not been approved, Have not been genetically modified, Have not eaten foods that are genetically modified, in the case of livestock, Are handled in a way that adheres to the organic standards, Are properly labelled as 100% organic, organic or made with organic ingredients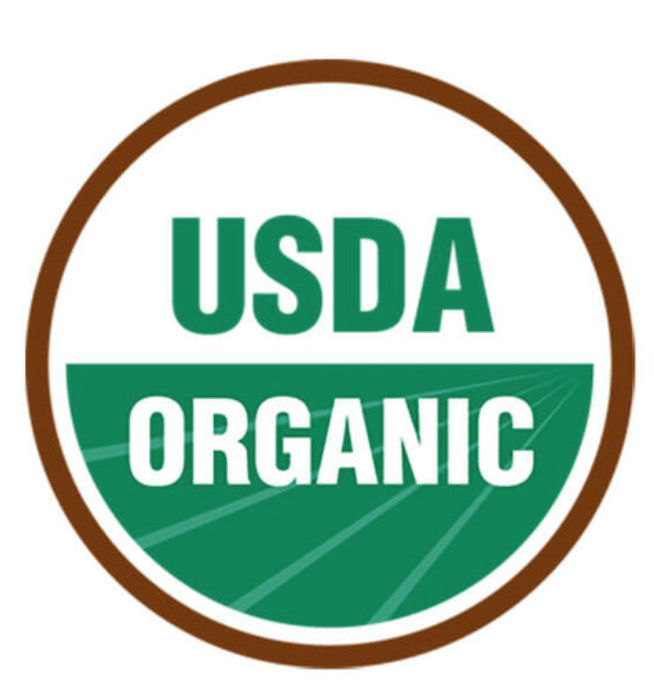 ---