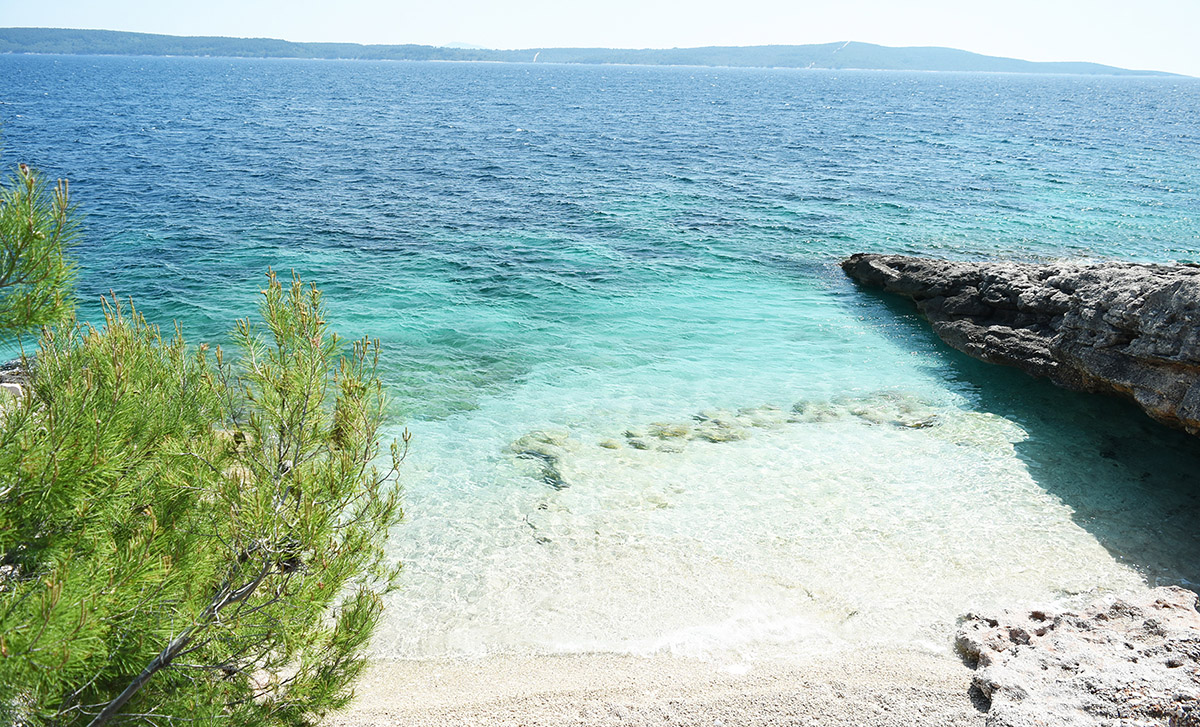 This is why I love Island Hvar
You might know island Hvar from headlines like "The 20 Most Beautiful Beaches in the World", "Hvar one of ten most beautiful islands in the world", "Beyonce/Tom Cruise/David Beckham/Prince this-and-that spotted on Hvar".
"The island's hub and busiest destination, Hvar Town is estimated to draw around 20,000 people a day in the high season." Lonely Planet
If you want to party, go crazy, spot some celebrities, watch huge yachts, got to crowdy beaches… well than you should probably book an accommodation somewhere in the center of Town Hvar in beginning of August. I wish you lots of fun and even more luck!
But if you want all-around madness, you should visit the island off-tourist season (April-May, September-October) and experience how magical this island really is.
MY STORY
I was lucky enough to spend all my summers in this beach house, that my grandparents built when my dad was still a kid back in 1962. There was no road to the house, so the material was brought to the property with boats and everything was built by hands.
A relative told me that he and his brother would stack such a big pile of them on the boat that it started sinking on the way to the house. They panicked and threw some of them into the sea. My grandpa as strict as he was, made them go back and dive them all out of the sea. This house if full of stories and good memories.
We had no electricity, rainwater was collected for cooking, drinking, washing. We flushed the toilet with seawater, washed dishes in the sea (without detergent) and our clothes with homemade soap. So you can imagine how basic our candle-light life was. You would wake up with a sunrise, jump in the water, create stuff, destroy stuff, eat, read, explore, go fishing with a boat, swim some more until it got dark. We would spend evenings on our terrace listening to grandparents stories, stare at the bright milky way and count the shooting stars.
House has a road today and even electricity and hot water (solar panels) , which feels like an absolute luxury now. But our days still look exactly the same. This is a place where you are not allowed to grow up and as you can see my friends stick to this rule pretty hard.
So while typical Hvar tourists enjoy their luxurious Hvar nightlife, we prefer to look at the real stars.
"Never lose that childish ability to see what's really important in life." Little prince
Walk up to Sv. Ante from Zavala takes around 45 min and rises up to nearly 600 m and offers some amazing views.
Meet Kala and Urška looking at island Šćedro – protected as a nature park and island Korčula behind it.
Hvar offers a lot of cool climbing spots that I will tell you all about in some other post, but for now here is a glimpse of Cliffbase climbing center in Sveta Nedjelja.
Thank you!