Buying gifts for not-so-eco-conscious people
I scrolled through a lot of eco/sustainable/green gift guides and most of them had very similar products; from reusable coffee mugs, water bottles, vegan cookbooks, …. everything an eco-conscious human would probably be happy to get. What about the not-so-eco-conscious people? How and what can you buy for them and still make the environmentalist in you happy?
Nobody likes to see that slightly concerned and disappointed expression on your friends/family member/partners face after they open your gift. Last year I thought it would be great idea to gift one of those wooden knifes I bought in Finland. Thinkng "That is a great gift, natural, practical, good looking." without thinking how it´s gonna look when they open a gift and have no idea what it is. "A wooden stick? Thaaaanks Mateja :/"
I failed a lot of times and I will definitely fail again. But I know that I need to stick to my values and buy consciously. Choose eco friendly materials, fair fashion brands. Go for locally made products. Visit Christmas markets. In many cities they need to offer only locally made products and ditching China crap, which is great. For local Slovenian products you can also check my list of Slovenian Fair and sustainable brands.
"Don´t give crap this Christmas, give a shit instead."
But now, what about some examples right? I got you covered. Here are some gift ideas for more to less eco conscious people.
Gifts For Eco-Friendly Activist
Activist, environmentalists, vegans, zero wasters, minimalists or anyone else fighting for this planet, protecting the nature and people. Or just caring about what products they buy and use, will appreciate gift that you might think are too eco, hippie, weird. Like a compost box or butt shower (hot topic in this post haha). And please don´t feel bad asking them what they need. If there is any group of people that will be happy if you ask before you buy anything is for them, is this one. Feel free to ask them which shop they like, so you know where to go. And this way the will also be able to exchange and get something else in case you fail. 😀
Gift for good/Donations to organizations and charities she/he supports are more than welcome (some suggestions). Supporting the cause that means a lot to them is better than any gift.
Choose Love shop; Giving to those who have nothing. You can buy any gift for refugees in Choose Love shop. If you still want to give something next to it you can get one of the Choose Love T-shirt. It´s made from organic cotton and 100% of profit goes to help raise funds and awareness for people caught up in the refugee crisis.
Carbon neutral with Carby Box; is there anything better offsetting carbon footprint. Activists re aware of their carbon footprint. Most of them/us offset our train/ferry/flights already or try to fly only if it´s necessary. But we all leave a carbon footprint behind. Carbon offsets support projects around the globe that prevent emissions from deforestations while improving local communities' quality of life, access to education and healthcare.
Gift your skills, photography, videography, art, cooking, snowboarding…. you can gift them a free day with you doing and teaching them any of those.
Experience over things; museums, concert, botanical garden, animal sanctuary, eco spa resort, climbing, vegan restaurant,
Vouchers for vegan food shops, fair fashion shops, concerts (Eventim voucher), events, yoga,.. It´s like money, but more fancy.
Food; aka cookies, cakes, or any other food you know they like. But make sure you know what they do and do not eat.
Guppy friend bag; a washing bag that filters out the tiniest microfibers released from textiles during washing. The self-cleaning fabric bag is made of a specially designed micro-filter material. It´s a great gift for everyone, but especially for people that own a lot of polyester sporting clothes. This bag will protect their clothes and the planet. More about it in my blog post or their page. Available on Langbrett, Patagonia, Jack Wolfskin, Bergzeit, Dariadeh and with many other outdoor brands and shops.
Compost and worm box for people living in apartments; like Bokashi or Wurmkiste
Anything Thrifted you know they would want to have. We love used, thrifted products others call trash. So if there is a beautiful coffee mug, bowl, art, basket, book, jewelry …. don´t be afraid to buy it. If they don´t like it, they can bring it back to any thrift shop without any harm being done or new material used.
Online subscriptions and courses like Skillshare, Future Learn course, audio books, movies, …
Train tickets, like Interrail or discount cards (Öbb)
Bamboo toothbrush plus refillable, biodegradable floss ; even if they have one already they will need a new one sooner or later. A few brands: Save some green (UK), Hydro Phil (available also here), Original Unverpackt (DE), Dante smile (SLO), Georganics (UK, soon also in Slovenia),…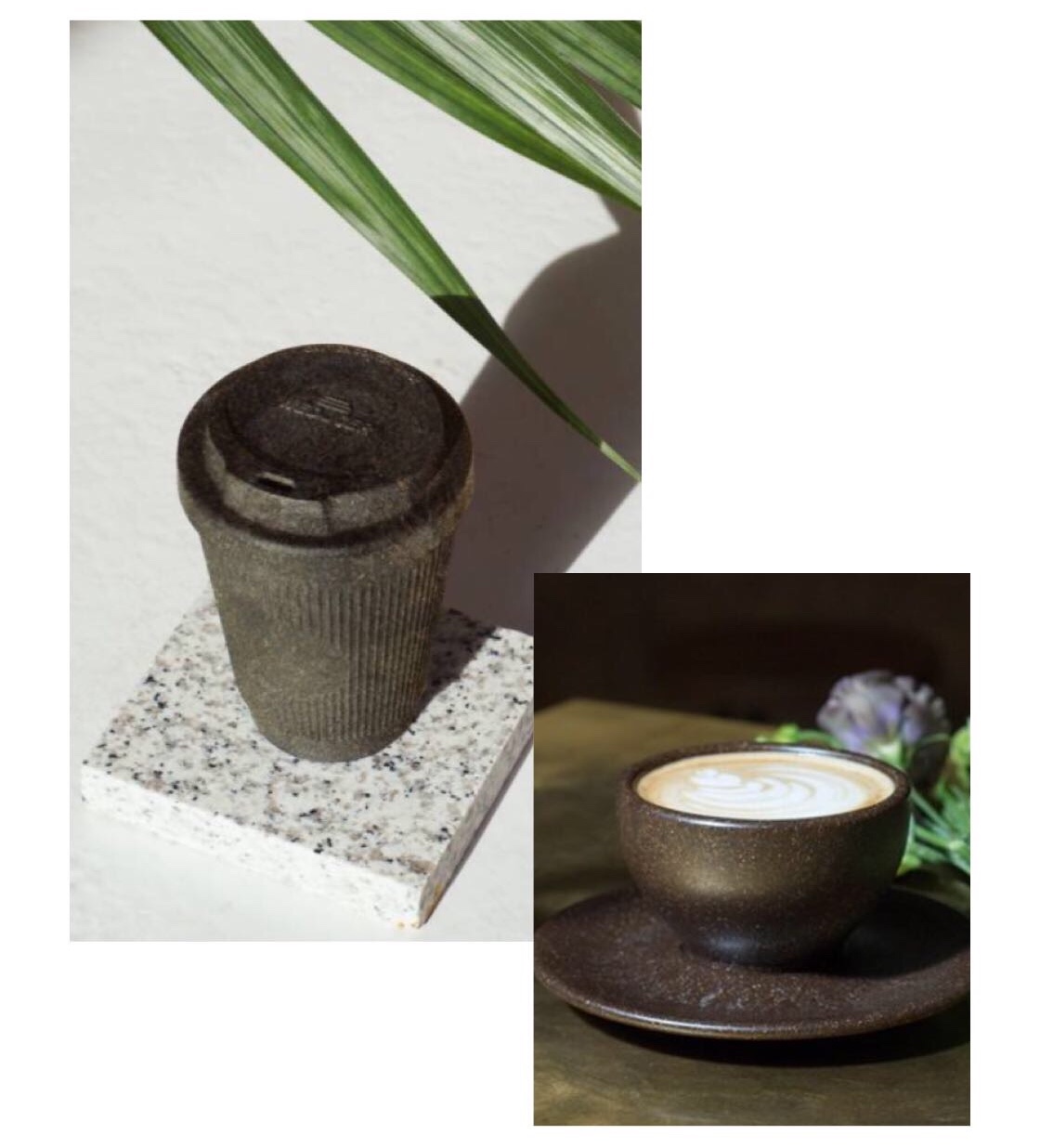 Reusable coffee mug Kaffeeform; these takeaway and normal mugs are made from coffee grounds and are really light. Keep in mind that the takeaway mug doesn´t have a lid that closes, so they will not be able to put it in a bag with coffee inside. In this case check some thermos/steel mugs from Klean Kanteen, Mizu, Stanley… I use bamboo coffee mug (got mine for Christmas, see it worked). Steel containers for food; they come in so many shapes and sizes. If they are on the road a lot, or bring lunch to work or hiking, you can get them some middle sized steel container and they will love you forever.
Vegan Food Wrap; environmentally friendly alternative to plastic wrap. Using 100% cotton, plant waxes.
Stasher bags; "Fun. Functional. Reusable. Responsible. Stasher's 100% pure platinum food grade silicone bags are the healthy alternative to plastic. And just plain smarter." These bags are a lot of things 😉 (Solemio.si shop)
Reusable Baking Mat; good quality silicone baking mat is a perfect zero-waste alternative to baking paper or oil for baking.
Soap; yeah I love them as a gift. Handmade eco vegan simple soap. Even better if they look and smell good.
Safety razor; (check if they have one already) Woodberg shop has a great selection.
Refillable pen; one of those cool pens you can refill with ink. Maybe I got a bit overexcited about a pen.
Books; if they use Kindle you can buy a Kindle gift card. If not, than go for 2nd hand books over new ones. Some of the books on my reading list
I Am Malala: The Girl Who Stood Up for Education and was Shot by the Taliban; Malala Yousafzai
Thirst: A Story of Redemption, Compassion, and a Mission to Bring Clean Water to the World; Scott Harrison
The Life You Can Save: How to Do Your Part to End World Poverty; Peter Singer
Reason for Hope; Jane Goodall
Brief Answers to the Big Questions; Stephen Hawking
Walk in Their Shoes: Can One Person Change the World?; Jim Ziolkowski
Give a Sh*t: Do Good. Live Better. Save the Planet; Ashlee Piper
Here is where it gets weird …
Now, the next two gifts are a bit personal and not 100% plastic-free, but they will save trees, money, energy, water (50l of water are needed for one roll of paper).
Happypo bidet; this one and the next one should probably stay in this group only. It´s the only group of people to be impressed and happy after they open a gift. Happypo is a portable bidet for your booty. It´s perfect for travelers, van lifers, outdoor people, camping,… It saves trees, plastic packaging, money, energy, CO2, water, …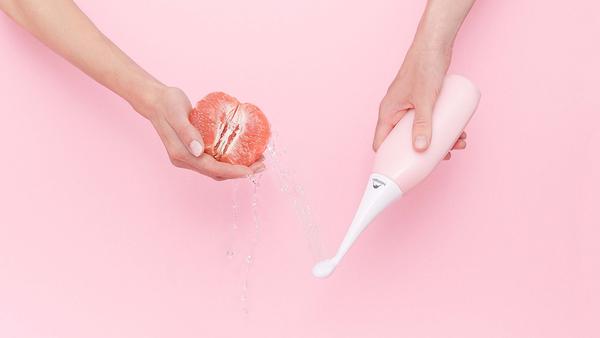 Hello tushy (or similar) bidet. Trust me, if they want to save the trees and hate wasting so much toilet paper, they are already dreaming about having a bidet in their home. If they don´t have one in their bathroom already this is an awesome gift. You can also offer to install it, in case you are more handy than them of course.
Dariadéh clothing; (I mean who wouldn´t wanna be listed after butt shower) if she/he is into environmental topics, feminism, fair fashion they are probably already familiar with Maddie´s DariaDaria work. Dariadéh is her sustainable clothing brand. Believe me, every modern female environmentalist will love any product from this collection and love you for buying it.
Fair fashion, You can find a list of brands and shops here and here. If you are not sure what they like, go for basics (white, black or maybe striped T-shirts, sweaters, underwear) and choose organic cotton, linen, hemp, bamboo.
If she/he is more of an outdoorsy person Patagonia products are like pure gold for them. With every purchase Patagonia supports incredible activism in environmental and social responsibility and gives 1% for the Planet. But if you buy anything from polyester please buy also a Guppy friend bag (the offer it on their page as well).
Plant based milk maker; this one is a bit more expensive and I don´t love having so many appliances (that´s why it´s the last one on the list). But, this will save a lot of money on the end and a lot of packaging.
WRAPPING: anything used that you already have at home, old newspaper, old box, paper bags, scarfs or just reuse a tote, cotton bag. If it looks like trash to you, we will find cute and practical.
AVOID; plastic decorations, glitter, coated printed wrapping paper they can´t even recycle, plastic bags. Avoid animal products, or animals/pets, plastic, flight tickets, a car (OK, you can buy maybe Tesla or other electric car), anything from fast fashion shops like H&M, Primark, Zara, Mango, Forever 21, Urban Outfitters …. anything from Nestle, Oreo. Products containing palm oil. Polyester clothing. Cheap electronic devices.

Gifts for open minded and those ready to become more eco-friendly
Those family members or friends that always ask you what you eat and say that they would like to try to go vegan for a while. Or maybe they are concerned about the planet and their health, or health and future of their kids and they would like to start making some changes.
Reusable water bottle; now if they are not new in the sustainability world, they probably already have those. But if don´t have a good model, size, material… they will be happy to get one. Soul bottle, S´well, Mizu, Klean Kanteen,…
Loose leaf tea (organic and fairtrade) and a tea streamer
Delicious vegan snacks; so they can try different snacks and see that today there is a vegan alternative for anything they need
Pela phone case; the Eco-Friendly Phone Case that Gives Back. 100% compostable phone case.
Shampoo bar, one that you know foams good and is easy to use. They will see how practical it is and hopefully continue buying them.
Soy candles in glass; natural and healthier alternative to wax.
A vegan cookbook or cooking course; if you know they would like to explore new recipes and try vegan meals. For instance, you can buy them a Gift card for a Veecoco vegan online cooking school.
Zero-waste starter kit; Mesh produce bags, Reusable straws, (metal, glass or bamboo), reusable coffee mug, cute tote bag
Food huggers; keep the fruits, veggies, canned food … sealed and fresh. And this was help fight food waste. They also reduce the use and costs of disposable baggies, plastic film and foil. Plus they look cute too.
Local pottery; who doesn´t like beautiful handmade coffee mug (except the last group on this list maybe). If you think they would love to learn how to make them as well, you can buy them a workshop voucher. (Hana Karim, JNŽ ceramics, …)
Natural cosmetics like 4kids and us, amon & anis, madres. You can easily find some in local DM (Alnatura, Lavera, Weleda, Bio:Végane,…)
Homemade products like vegan juice, chili oil, jam, spreads, cookies,… Also face masks, scrubs, lip balm.
And of course anything from the Activist category if you think they will appreciate it and that they are ready for it.
How to WRAPPING and what to AVOID: stick to the same rules as for Activists, but try to make it look good.
Gifts for those that think you are a dirty hippie
How to give them eco friendly gifts, without them even realizing it. Whatever you do, don´t give them anything from the first list. Only if you wanna do it as a joke, then go for butt shower.
They are usually very traditional, not ready for any change, not trying anything new. When we say "vegan, bio, organic" all they hear is "tasteless food, dirt, lazy hippies". Don´t hate them for what they are, don´t try to change them. If you give them something too out there, it´s gonna probably end up in trash. Except them and trick them with eco friendly gifts.
Basics from fair fashion company. Socks, underwear, pajamas, sweaters … but choose organic cotton. They will never notice a difference, but you will sleep better.
Wine, oil or chocolate; organic and fair trade one, but make sure it looks as fancy as it can so they will not think hippies made wine in a bucket with their dirty bare feet.
Spices and herbs (organic and fair trade) originally packaged in a glass jars or recycled paper. This group will probably not trust anything home made, home grown, DIY, home baked.
Gin Karakter; made in the middle of Slovenian mountains. If they are gin lovers, they will love this one and you will support a local business.
Coffee or tea (organic and fair trade) originally packaged in a glass jars or recycled paper.
Plants; if they can keep flowers alive. If not then maybe cactus or something low-maintenance.
Vouchers; for Eventim, oeticket or similar page where they can choose to which event or concert they wanna go.
Wooden cutting board, but made from reclaimed wood (check Etsy)
A day at a fancy organic spa; most of the eco resorts have amazing design anyways. But make sure to check photos just in case.
Organic cosmetics; but go for brands like . Shampoo bars and home made scrubs will not work here. But brands like Saint Charles Cosmothecary, Susanne Kaufmann, Dr Hauschka, Botanicus Vienna, Lederhaas, Esse, Be (…) my Friend and Aesop should impress them.
Something thrifted that doesn´t look 2nd hand. Sometimes you can still find things with tags or vintage things that look expensive. They will never know.
WRAPPING: Avoid used newspaper and magazines, old paper bags, anything from nature, used shoe boxes. You can reuse an old gift bag or wrapping paper if the will not notice it´s reused. You can wrap it in recycled brown paper and decorate the box so it looks fancy.
AVOID: Mentioned in the beginning. But I will say it agin: avoid anything from the Activist gift list. But if you want to do it on purpose, please go ahead and take a photo of their face when they open the gift.
More ideas
For more ideas you can check my 25 sustainable gift ideas and some tips for more Sustainable Holidays. Don´t miss a great Gift guide and tips on Mashnator (SLO). And here you can find a list of Slovenian Fair and sustainable brandsand other Fair brands and shops.
I will post new gift ideas that I find or I forgot on my Instagram account. Please feel free to tag me or send me some cool or funny suggestions. And also the photos if you suggest to surprise your very conservative relative with the eco gift.
Thank you and happy DIY-ing, thrifting, creating.
Mateja
Cover photo: Dariadéh
I state this in every post because it is something we have to always take into consideration. And that is the privilege of a choice. There are a lot of people with disabilities, people living on a very tight budget, people with allergies, people in extremely poor communities or developing countries (where most of our waste ends up) that pay the cost of pollution, busy working parents that do not have time to make these changes. There are people that do not have the choice I have. I am speaking from the position of a privileged, white, European woman, living in safe Austrian mountains, with a budget, health and options big enough to be able to choose. Choosing to spend less and have less is different than being required to live on less.