Hey,
I wanna share with you a few experiences and photos of the time I got to live in a tiny house.
If you want to know how we build my tiny house in a week, you can read all about it right here. A month after we build a house I moved in for 4 months. And this is what happened.
I had almost everything I needed. A little gas fridge, gas oven, bed, sink, solar powered lights, a small generator for electricity (just to charge the computer now and then), I got water from our water tank about 30m from the house, so I carried the water in buckets and worked on my skinny arms the whole summer. I showered with a fancy bucket+ a mug system or a camping shower bag.
….all that was missing was a toilet. So I build one behind the house…. in a teepee.
Now I just needed a car to be able to move around the island. My cousin had one, so we made a great deal and I exchanged it for a new bike. This was my Peugeot 205 GTI 1988.
It worked 3 out of 4 months I needed it. I wish that 1 month, would be in one piece and also not in the middle of summer. But like my local mechanic/postman said: Walking is good for you! Too bad that there is a 1,5km stone tunnel with no light between my tiny house and the first town. But if island taught me anything is to take it easy….really easy. So I tried my best to live like a local.
I cooked and baked and heated the house to 40C.
I even had a little herb garden.
And a lot of coffee.
all over the island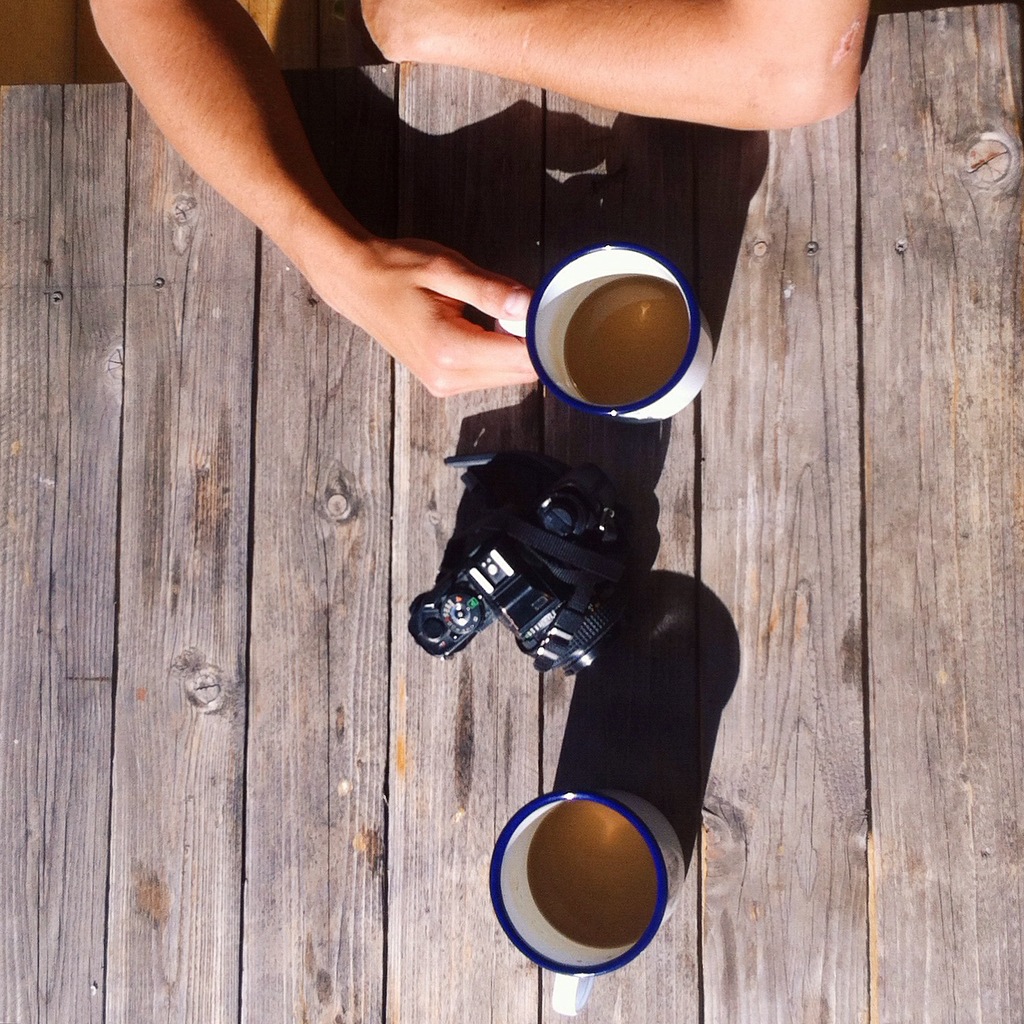 And a bunch of free stuff guests would leave behind.
Made some good friends
and spent time with my family
I also adopted dolphin Santiago. I just wish he would visit me more often.
Explored this beautiful island of Hvar.
And it even rained, twice.
but the tiny house was amazing even in the rain
and rain meant I could finally fill up my water tank with rain water
What I learned
Although I was completely alone most of the time and I think everybody should try this. Be alone and be OK with it. Maybe it was a bit scary at night sometimes, since the nights are pitch black, there are a lot of noises in the woods and my doors didn´t have a lock. The only thing stopping anything from entering was a small rope that would keep my doors shut so snakes and other animals wouldn't enter.
I was never bored, I had a beautifull beach in front of my door, so I would spend half of the day underwater. There was also enough to do around the house, trash to pick from the beaches and the sea. I had visitors I had books and I also had a lot of work on the weekends. You just need to slow down, stop stressing and live like a local. The only word you need to learn and live by is "pomalo".
Pomalo captures the essence of the mentality and lifestyle on Croatia's Dalmatian coast in one word. The slow, relaxed, no problem, there is always tomorrow, 2-hour coffee – attitude of Dalmatians summed up with just one word. The literal translation is – a little bit.
Example: "I have been waiting for that car to be fixed for two weeks now"…. " Hey, pomalo"
And if you get stressed you might find one of these is the woods (not talking about me). Just don´t tell anyone.
Thank you and pomalo,
Mateja