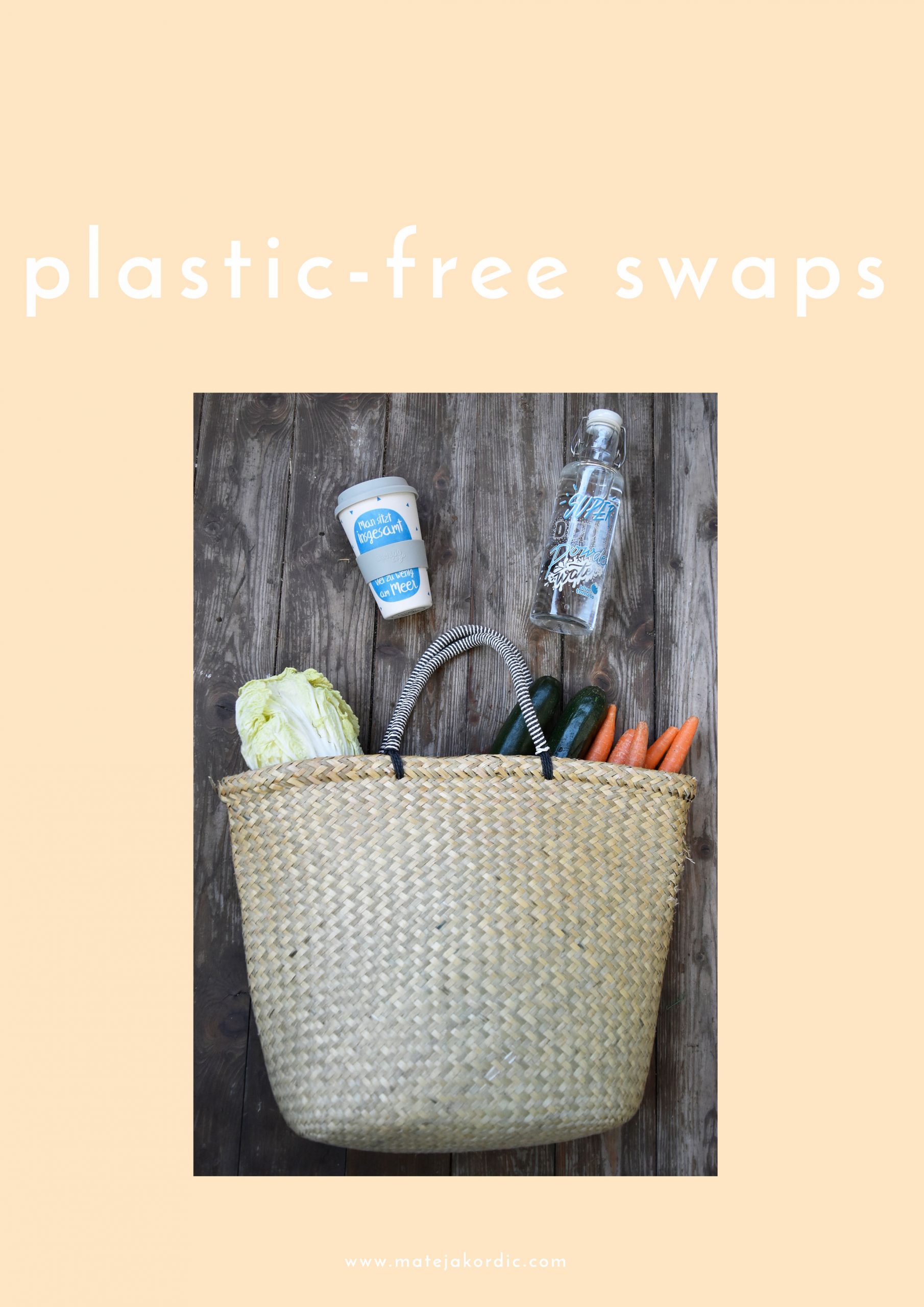 Plastic-free swaps for plastic-free July (free download)
Hi, it´s nice to have you here.
It´s been a while, I know. But let me quickly explain what I´ve been up to. I´ve been to Hvar, twice. I´ve been exploring some beautiful mountains and melting glaciers. Straight after the last trip to Hvar, I´ve took the train to Berlin for Climate Reality training. I will tell you all about it in the next post because it deserves more time and attention. For now, just imagine being in a big room with 700+ like-minded people for 3 days. I feel understood, inspired and happy. And I now know, more than ever before that I´m doing the right thing caring about this planet. And so are you. The planet needs people like us, more than ever before. I might even be with 700+ like-minded people right now. I hope you are with me when I say: We can stop things from getting even worse and we will!
Both climate change and plastic pollution have their root in fossil fuels. The best place to start the change is in our home and with all the choices we make on daily basis. What do I want to eat? How will I get to work? Which electricity provider will I choose? And also will I buy plastic or glass? Do I need this product at all?
PLASTIC-FREE JULY
I truly understand that it´s not always easy to skip plastic or swap it for an eco-friendly option. Most of the times we don´t even have options in our local shops. We all live in different areas, have different financial situations, different amount of free time, different health issues, … so we can only do the best we can at this moment when it comes to avoiding plastic. I live in a small mountain town, my options are limited, there no bulk options or big farmers market.
I would really like to encourage all of us to give it a try, explore, find new shops, new products, recipes.
give the bulk parts of you supermarket a chance, compare prices and bring your own cotton, paper bag or a jar and buy some things without plastic. You will feel like you beat the system 🙂
try to cook more, try new recipes for homemade bread, pizza, tortillas, pasta, jam, tomato sauce, peanut butter, plant-based milk, cookies …
try to make your own cleaning products or to use vinegar or bicarbonate soda for cleaning
check some new shops that sell products without packaging
visit the farmers market
improvise, DIY, get creative, compromise
To help you during this challenge I put together a list of Plastic-free swaps (download here), to help you find an alternative.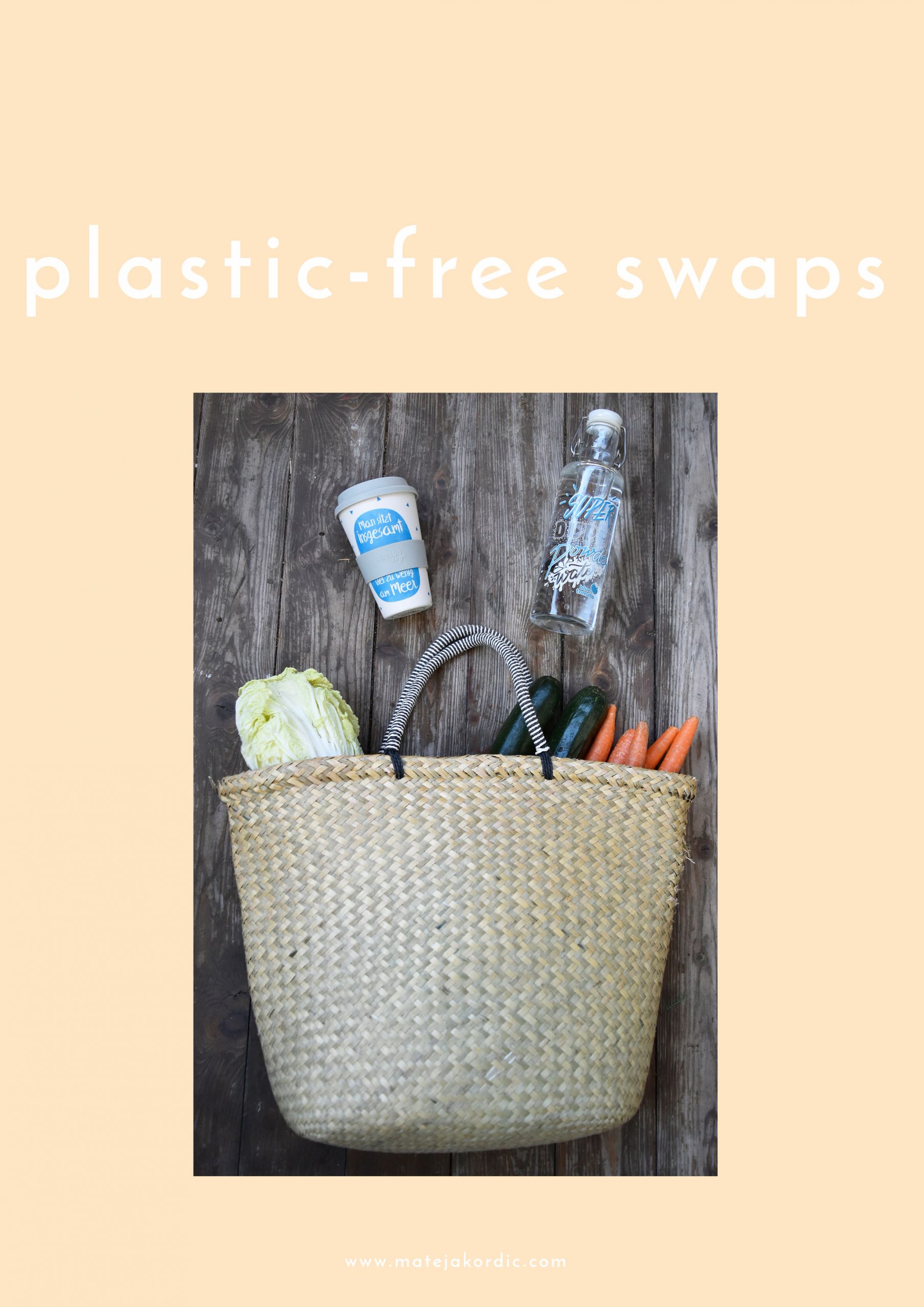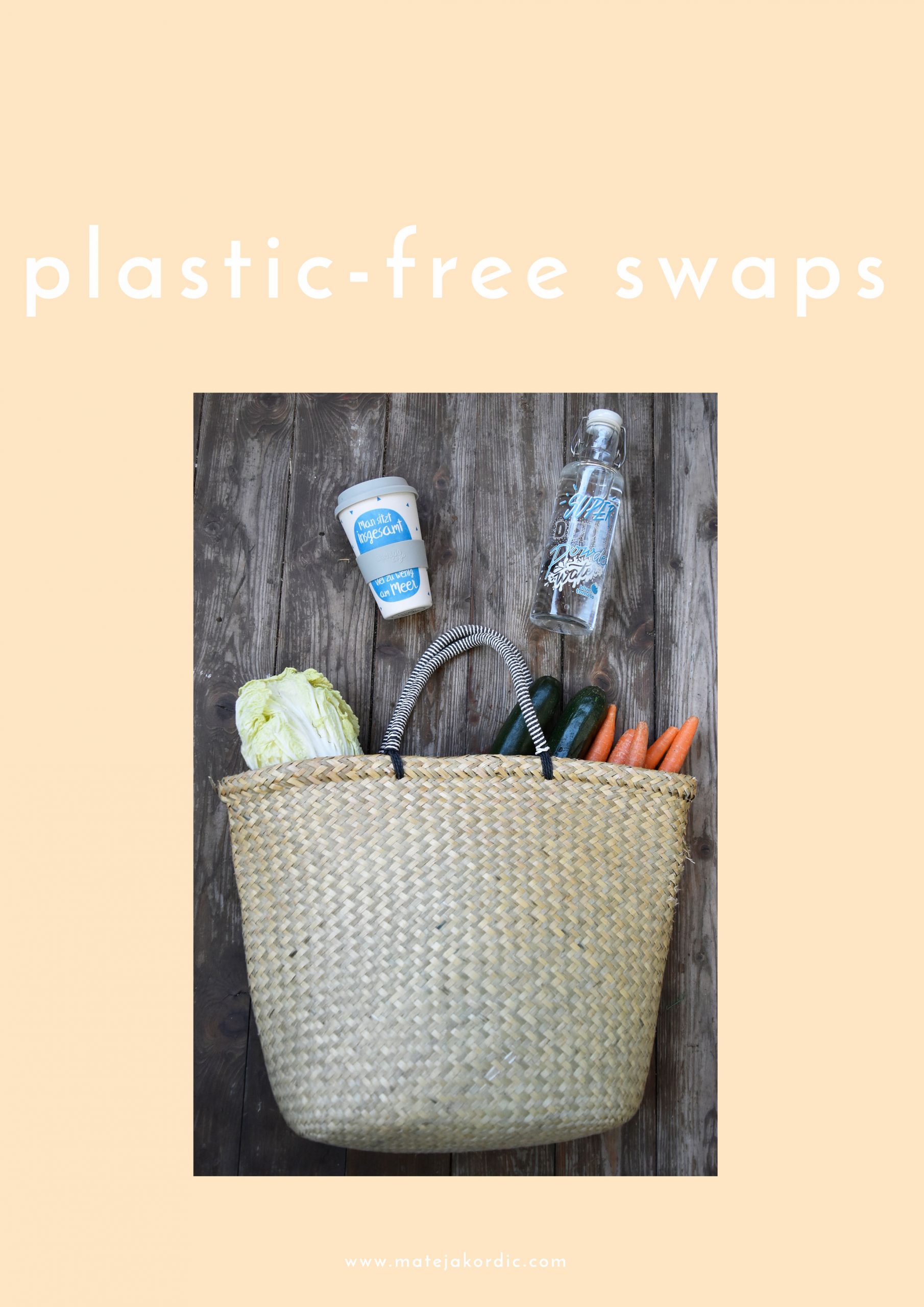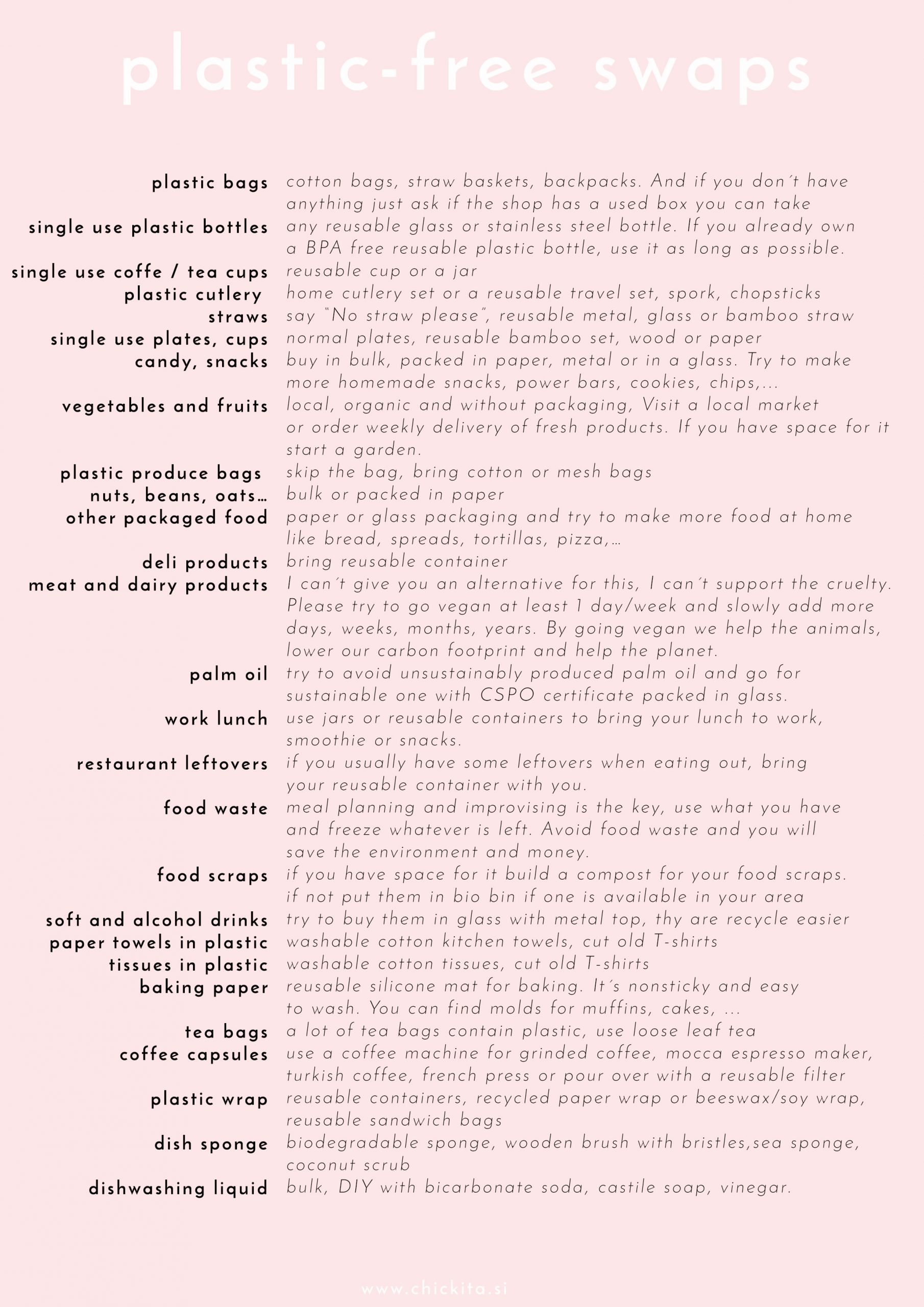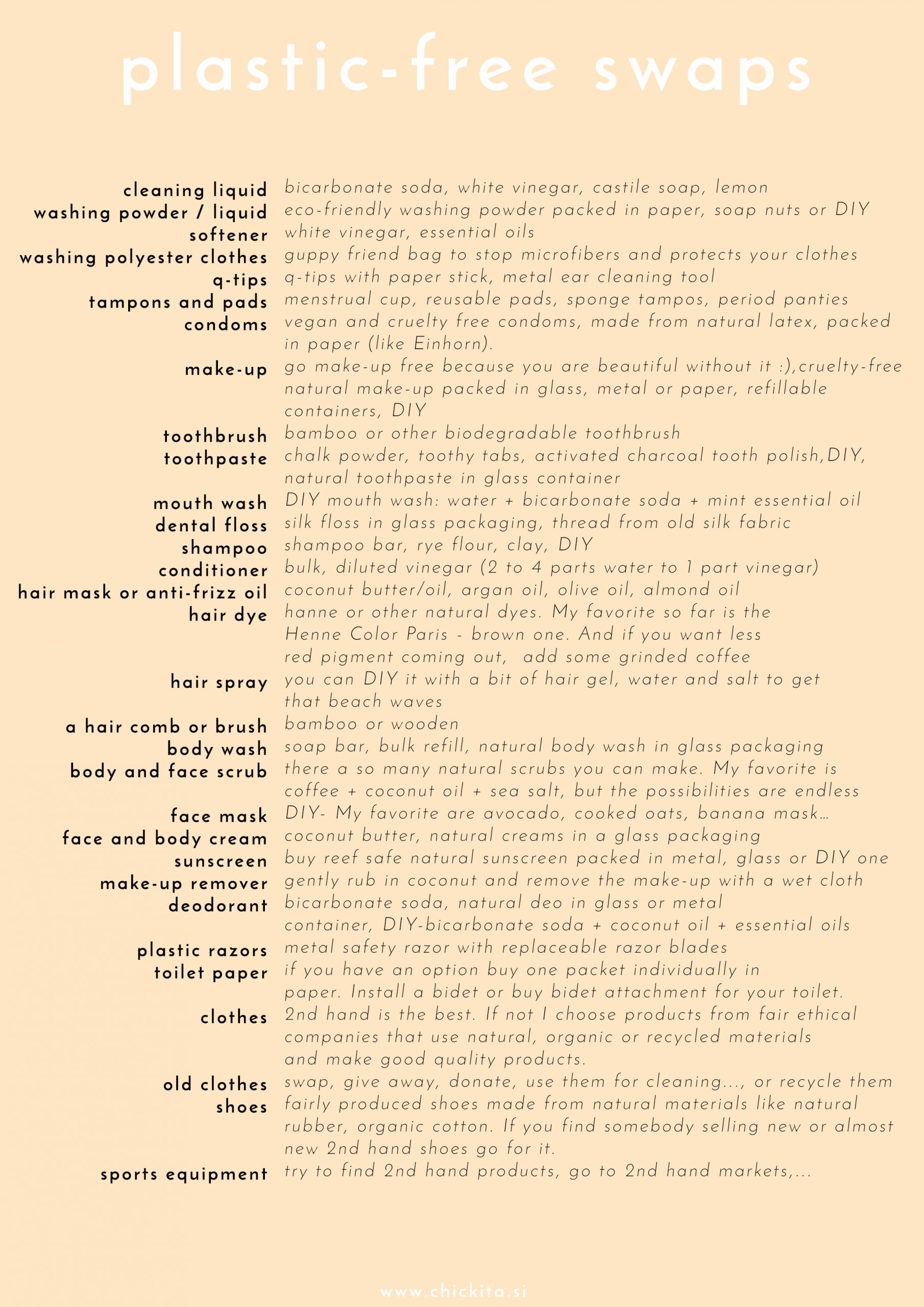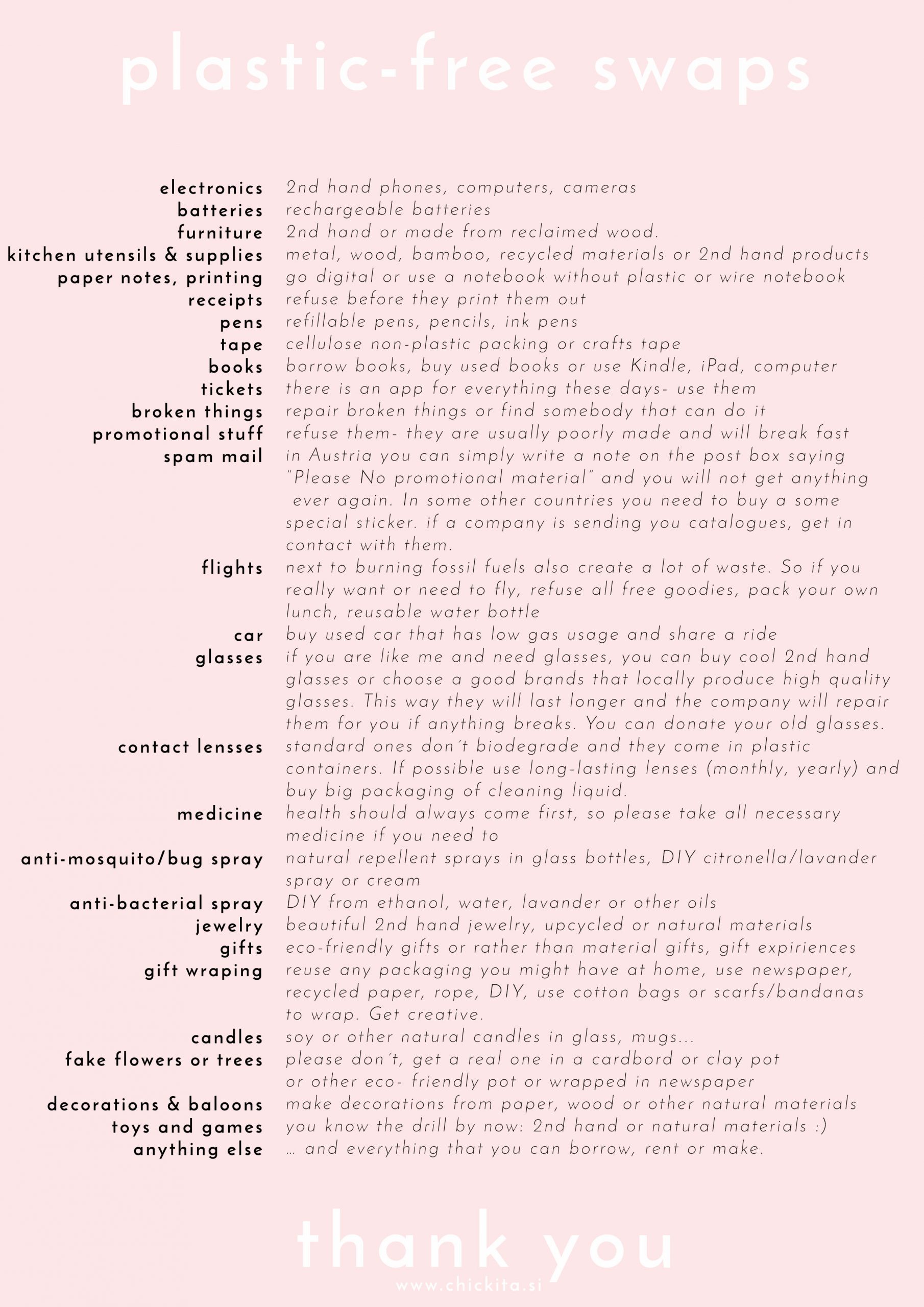 Feel free to leave a comment if I forgot something. Unfortunately, there is so much plastic around us that we don´t even notice it anymore. On this end of this challenge, you might notice it everywhere. And want to avoid everything.
You are doing a great thing for yourself, animals, oceans,  planet.
Thank you!
Mateja