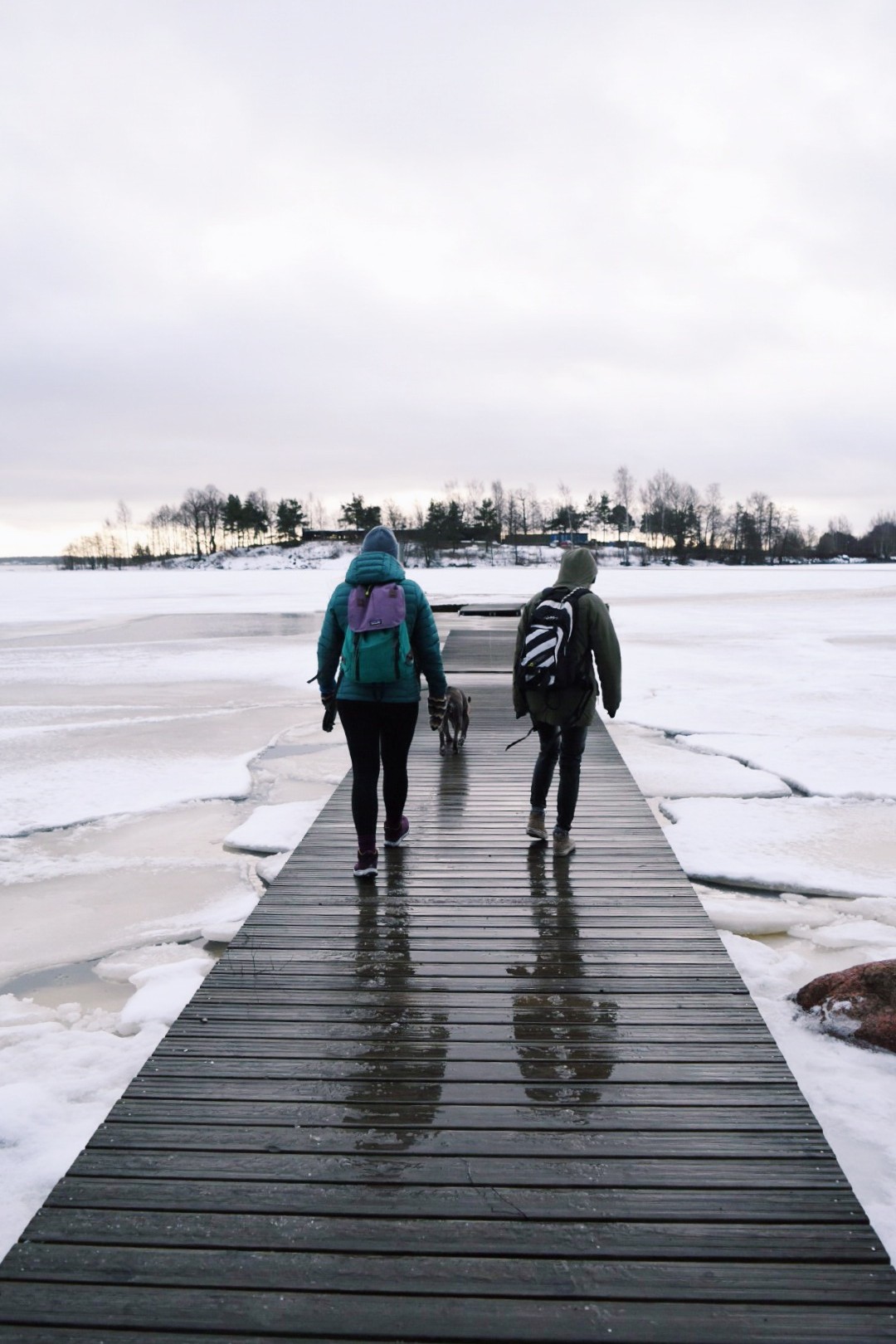 Helsinki On A Budget
When and how I traveled
I traveled do Helsinki from Salzburg (AT) in the second week of January. And I bought Norwegian air return tickets end of October 2016 for a price of 110€. That´s a pretty good deal. You can get a pretty good deal also from London. It seemed everybody wanted to leave Finland and go to Austria for their skiing holidays. A perfect time for us to travel against the stream and visit a friend in Helsinki.
Before you pack for your trip, make sure you check the weather to be ready for low temperatures. On our trip the temperatures were really high for January, from -3C to +2C and there was also not a lot of snow. But I have to say it was still really cold with the cold wind coming in from the icy sea. So I can´t imagine being bellow -10 or even -20C. So remember: Layer up!
THINGS TO DO IN HELSINKI
Walk around and explore the city
Visit Museums
#1 The first museum you should visit it Helsinki city museum. You will learn everything you need to know about the history of the city and all that for free. Yes, the museum is free for all visitors.
#2 Helsinki Art Museum – HAM was hosting the exhibition by freakishly amazing Yayoi Kusama (Japanese artist and writer) and Tove Jansson (mostly known for her Moomin drawings).
At HAM some of our exhibitions are always for free! Other exhibitions are 5€ (26.1.–2.3.2017), under 18 free of charge.
We joined the dot obsession and stick our dots on the wall. Can you spot mine 🙂
#3 Kiasma (Finnish national gallery)was displaying touching photographs and installations by young Finnish photographer Meeri Koutaniemi showing violence targeted at women in India and Kenya and refugees in Thailand and other parts of the world. The spotlight is on individuals who have risen up and defied physical and structural violence and discrimination.
Tickets 12€. Under 18 year-olds free of charge. // Free admission on the first Friday of the month!
#4 Design museum shows pieces by Finnish and foreign designers. The museum was showing of work by the Finnish textile designer and pioneer of fiber art Kirsti Rantanen.
Tickets 10€ for adults. Free entrance on every last Tuesday of the month between 5 p.m. and 8 p.m.
More Helsinki museums worth visiting.
Spend a day on Suomennlina island
Suomenlinna is a Unesco World Heritage site and one of the most popular tourist attractions in Finland. Visitors are not charged an admission fee – you only need to pay for the ferry crossing. So for 5€ (return ticket) and 15min ferry ride, you can visit an amazing Suomennlina island. Grab a coffee or a snack in one of the charming cafes. A great daily escape from the city.
At the tourist information, there is also a free introductory exhibition that provides the visitor with good background information about the fortress. Next to the tourist information, there is a waiting area for ferry passengers, open every day from early morning to late at night (6 am to 2 am). You can grab the island map and brochure there and also drop it there on the end.
In case you don´t want to take the brochure, you can download it right here.
Visit Kaisaniemi Botanic Garden
A great getaway on a cold day is also botanic garden. There is a free entrance on the first Friday of every month from 14:00 to 17:00! The Mediterranean room sure smelled like home. Loved this place. Luomus.fi
Sauna Sauna Sauna
Sauna bathing is an essential part of Finnish culture and national identity. There are only 5,4 million Finns but 3,3 million saunas. Public saunas used to be common in bigger cities but now that most new apartments have a sauna of their own, public saunas have decreased dramatically in number.
We were lucky enough to be invited to a private one with the balcony on the rooftop, can´t get better than that. Sorry no photos 🙂 but here is one from Löyly public sauna.
Escape to outdoors
Sipoonkorpi National Park is located within the municipalities of Sipoo, Vantaa and Helsinki about 20 km from the center of Helsinki. Take a walk and make sure to bring warm clothes, food, coffee, matches and some fun friends. We had it all, plus a cute dog.

Take a walk around Blueberry island
We took a walk around Mustikkamaa or blueberry island. There is an easy access to it from Kalasatama new bridge opened in 2016.
Experience all the Food Helsinki has to offer
What not to do if you are traveling on a budget
If you are traveling on a budget try not to eat out all the time or at least stick to cheap restaurants. Don´t buy alcohol, domestic beer will cost you around 6€ (0,5l) and wine around 10€ (0,75l). Cinema is around 13€ so I suggest you watch a movie at home. Food is not that expensive in supermarkets, so cook a meal or two at home/hostel/apartment if you have that option.
Useful blogs and pages
Food markets, Design district shops, Outdoor shops, all museums, Helsinki card
Our amazing local tourist guide Kea´s Deep red Blues blog
Hidden Treasure Helsinki – Tips by a local
Official Visit Helsinki page
Once again big Thanks to Joonas, Siiri and Kea for hosting and showing us around!
Mateja