"We've all seen recent headlines that paint people seeking safety as an invasion or a threat. In these deeply worrying times, it's up to all of us to change this narrative. We need to show that our shared humanity is so much stronger than hate; that refugees and asylum seekers are always welcome." Help Refugees UK
If you agree with us there are a two simple things you can do today:
1. Put a welcome sign in your window
Posting a sign in the window of your home or place of work is a simple way to bring the solidarity you've been sharing on social media into the real world. Paint or draw your own design, or if you have a printer, download pdfs of the designs below.
Help Refugees provides funding, support and volunteers to more than 120 projects across the world (as well as the Collective Aid projects in the Balkans and Calais, FR). 89% of the funds they raise are directly spent on supporting refugees. You can Donate to Help Refugees UK and those projects through THIS LINK.
2. Conversations from Calais In Your City
Conversations from Calais aims to humanise and show a different side of what is happening
in Calais by pasting posters with past conversations between volunteers and refugees all
around our cities.
You can download all posters HERE. And tag https://www.instagram.com/conversationsfromcalais/ if you post the photos of your posters.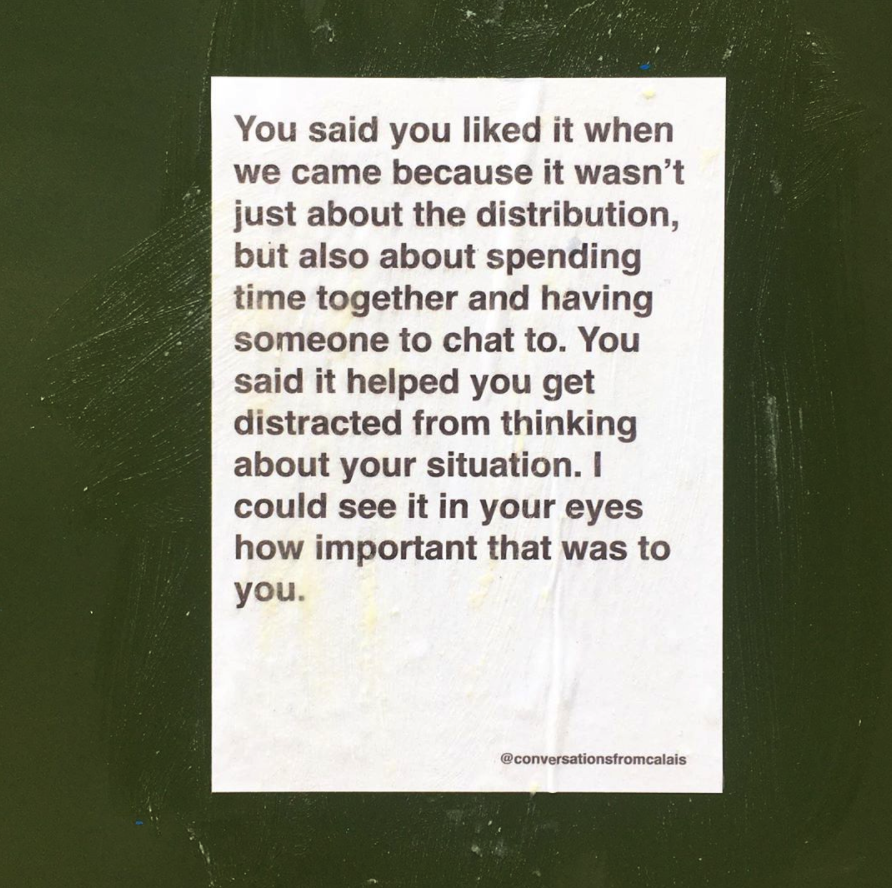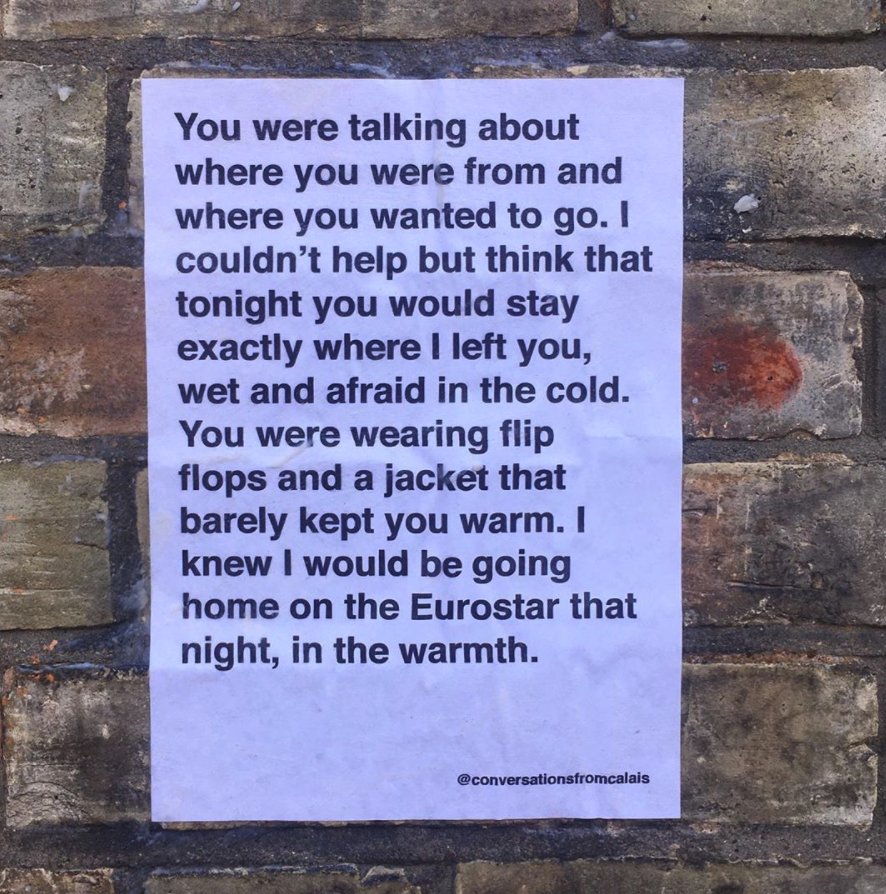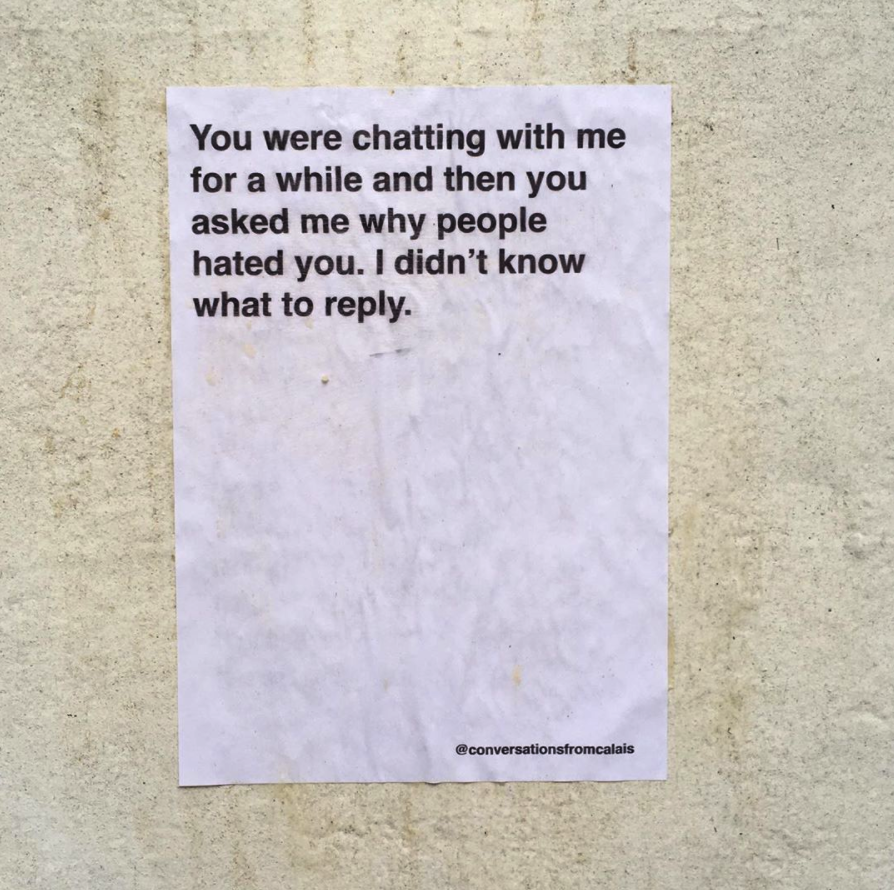 They have been translated into many languages, also Slovene. To the person that took time and did that, thank you so much! Now go print and glue them all around your town. 🙂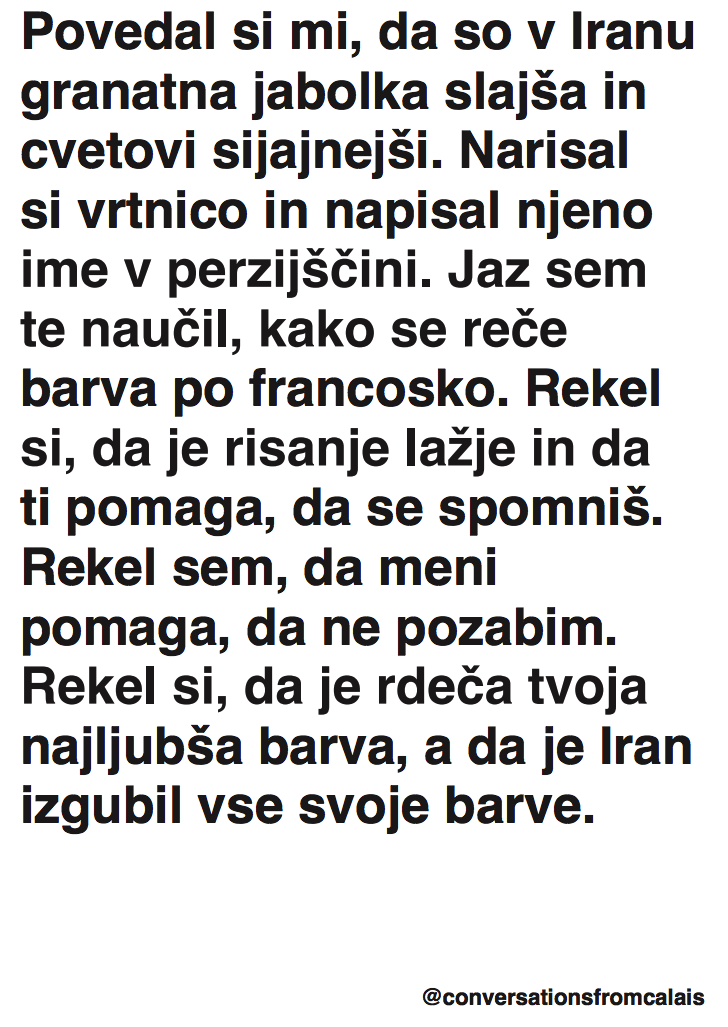 ---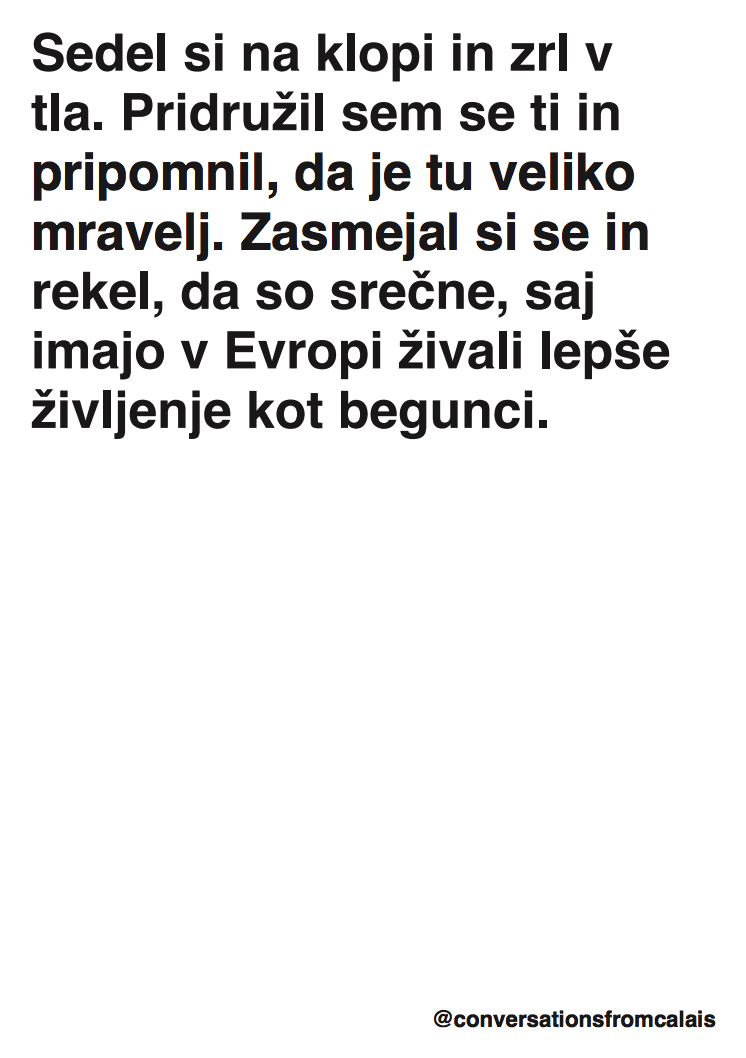 ---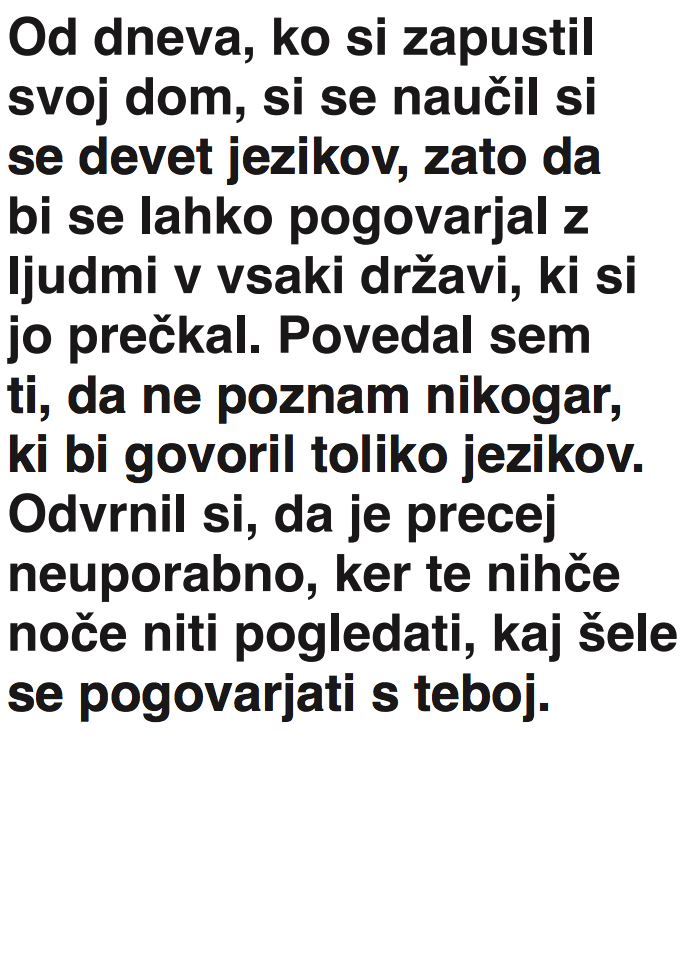 ---
Stay Kind. Choose Love,
Mateja