Another example how easy I loose track of time and wander off. Ready for a story? Let´s go …
Ever since I borrowed a SUP at work I just wanted to be on the water as much as possible. So one Saturday morning I woke up early, packed my stuff and headed out. At that point I had no idea which lake I would go to, I just wanted to paddle out to unknown. Since all the lakes big enough to paddle on are either on the mountain or at least 1h away from my house, I decided to drive to Grundlsee. On the way there I changed my mind and continued to Hallstatt see. I thought the view from the lake will be pretty amaizing. Drive from Schladming is 1,5h and it takes you through some nice mountain roads, fields and forest.
If you haven´t heard of Hallstatt before. It´s located in the UNESCO World Heritage region of Hallstatt Dachstein Salzkammergut and it´s so popular that even the Chinese have created a copy of the ancient salt mine village. So you can imagine how busy it gets there. So to avoid the crown I drove out of the city and parked my car on a free parking next to the lake. I thought to myself I can make it to the town pretty fast. As soon as I paddled out I realized I´m not as close to it as I first thought.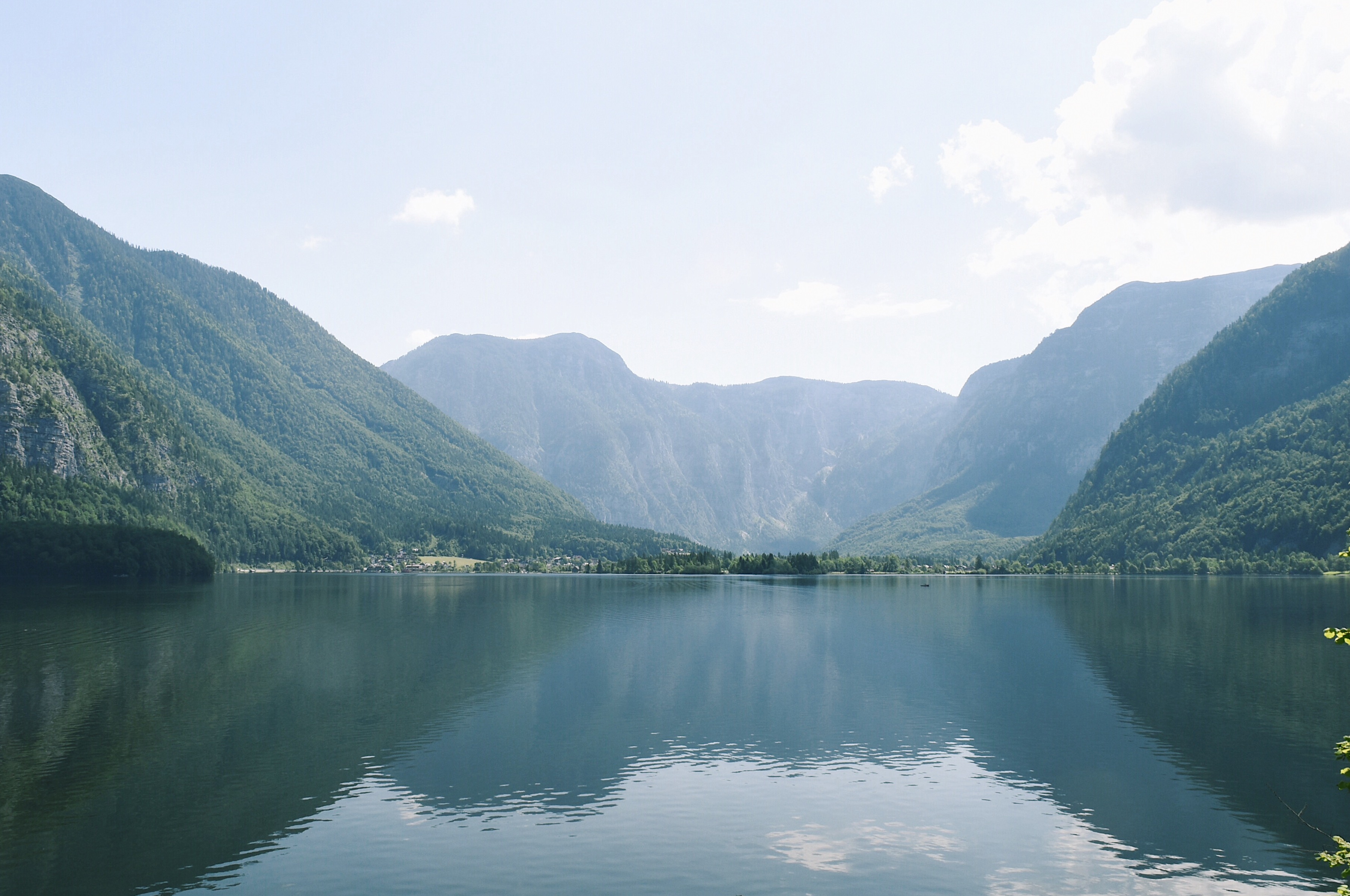 The view was just amaizing. I paddled next to cows drinking lake water, familly celebrating birthday, said Hi to some fisherman, observed busy road on one side of the lake and train on the other, and shared the lake with some ducks and fish. It was so easy to loose a track of time as I paddled around, taking photos and looking at animals. I´ve must have been out of around 1,5h when I got a call that we need to leave to Klagenfurt in 2h. So unfortunatelly I haven´t made it infront of the town and I haven´t ended up on all instagram profiles of many tourists visiting Hallstatt that day. I used all energy I had  to paddle back as soon as I could and I was pretty far from my car. I made it back, jumped in the cold lake, put the board back to it´s huge backpack and drove back home. 2h later we were already in Klagenfurt enjoying some delicious bbq with friends.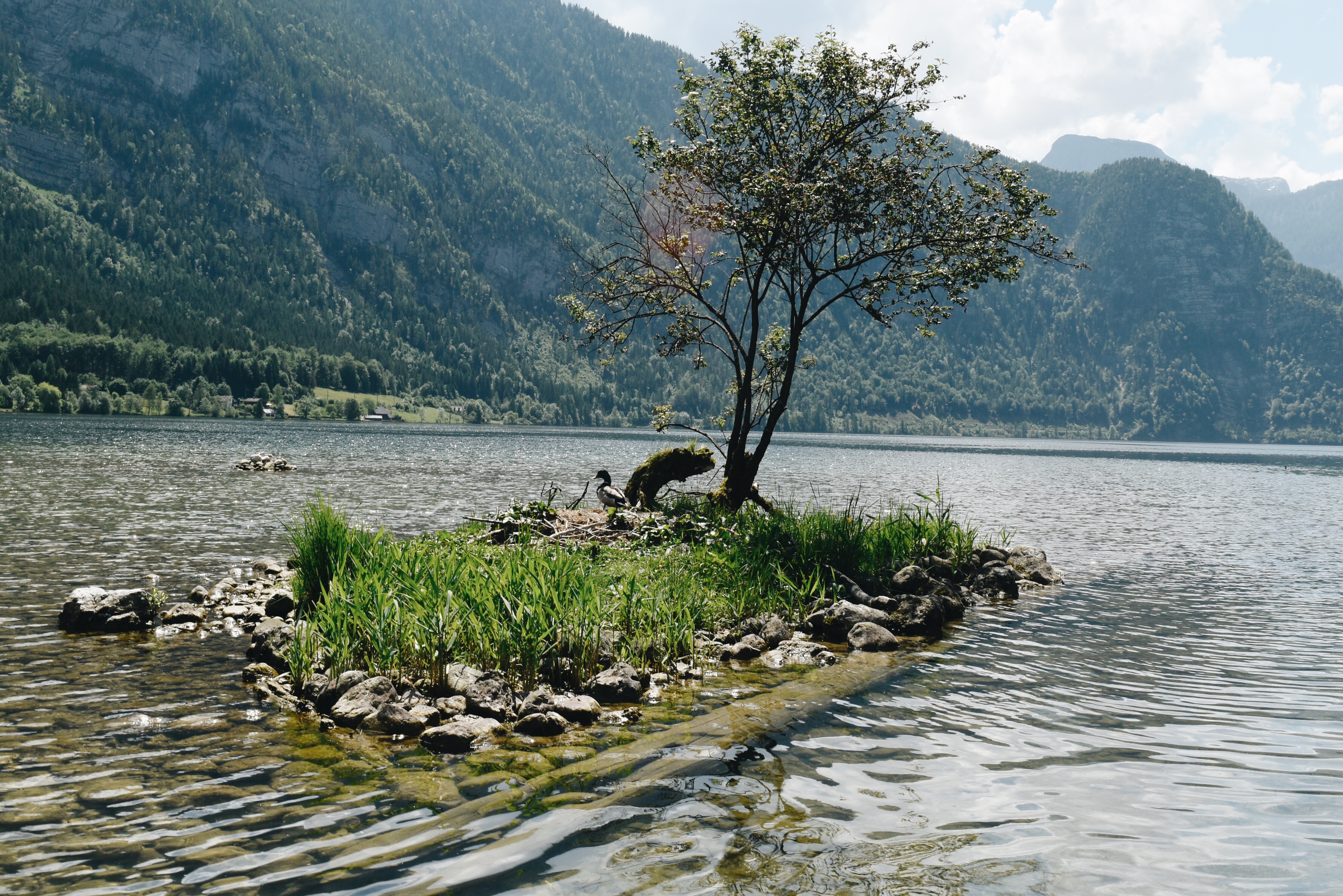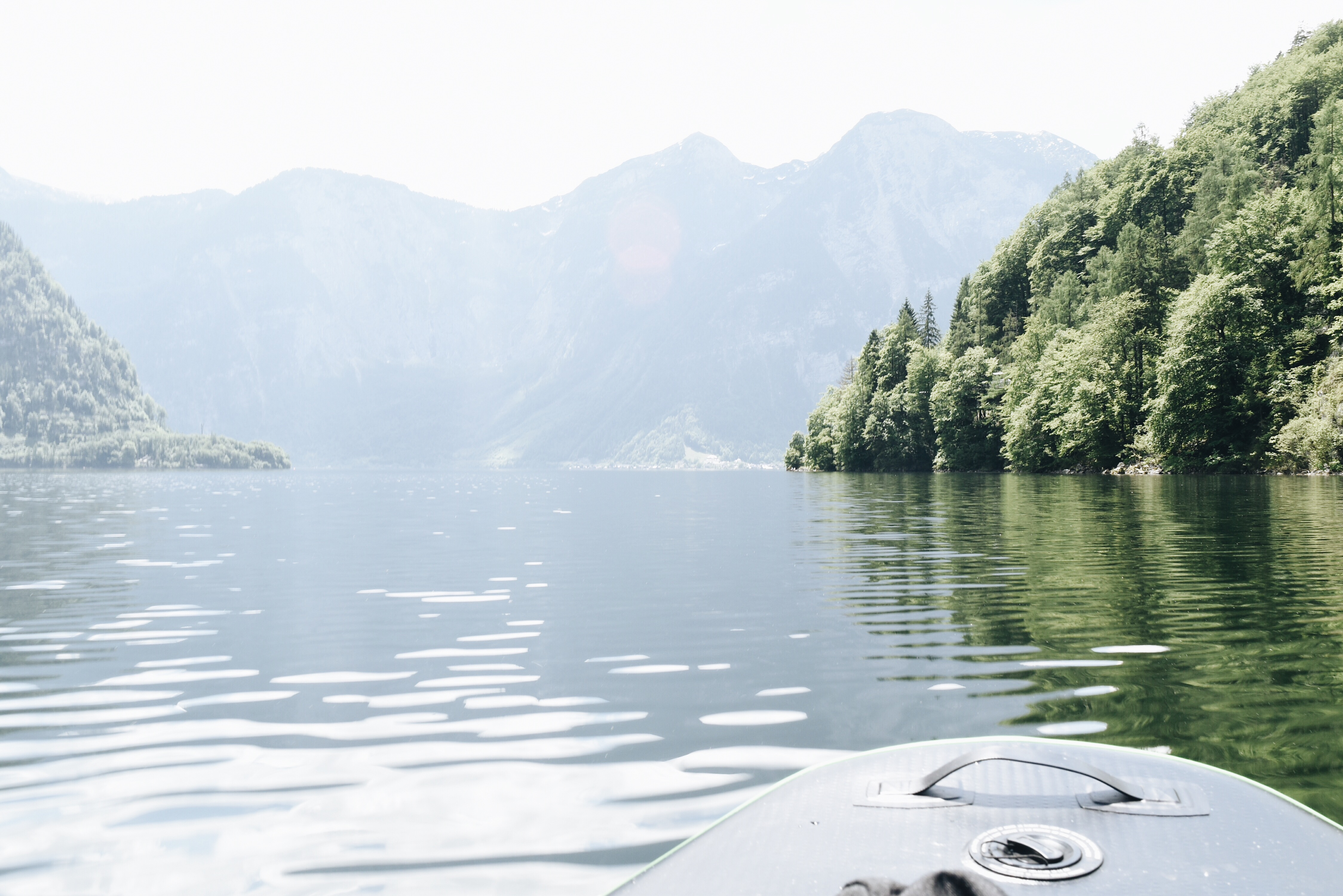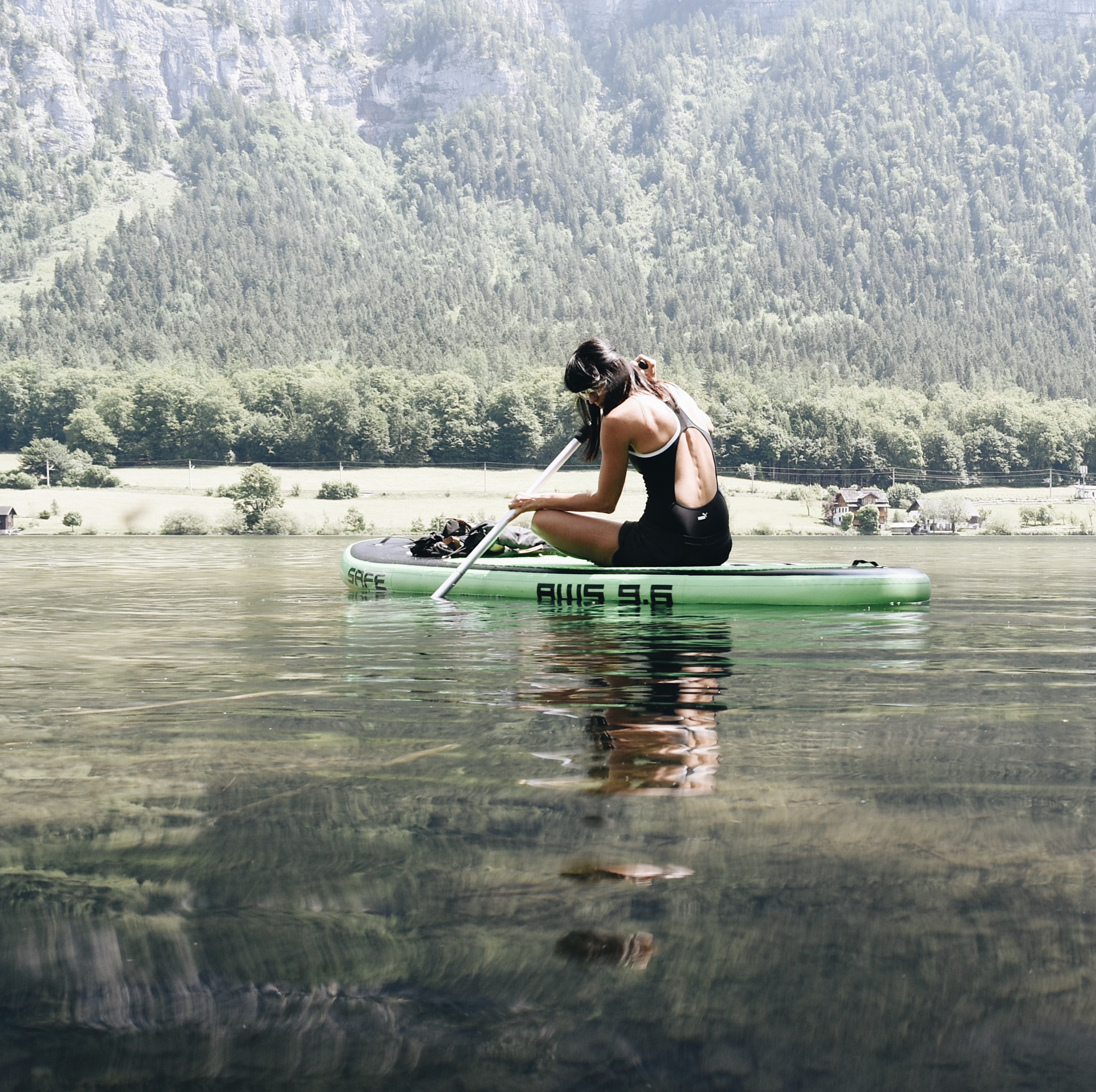 SUP ( Safe Waterman SUP AWS 9.6) and thrifted swimsuit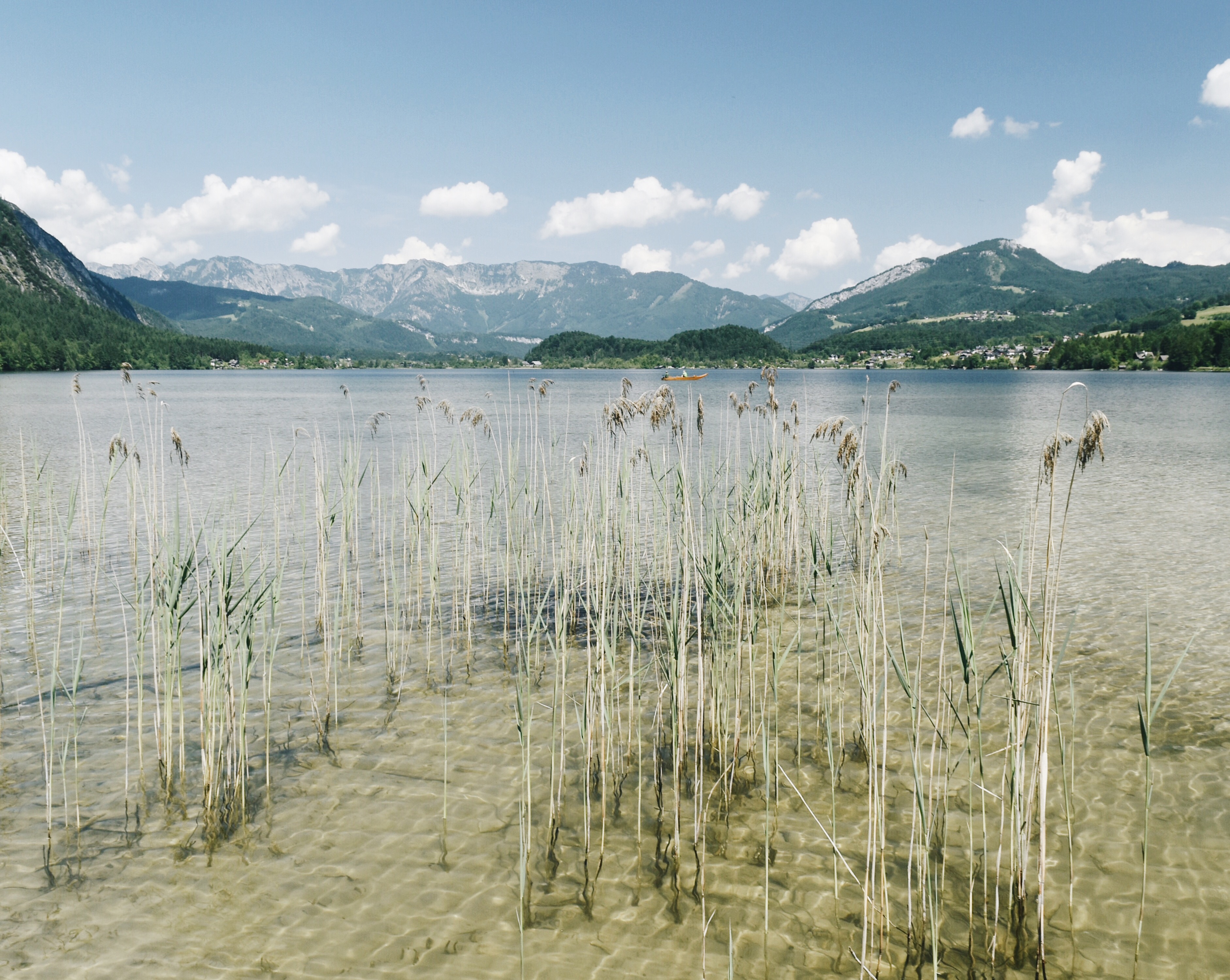 Hallstatt, I will definetelly be back soon.
What I learned that day is 1. Big stand up paddles are really slow  2. Always bring enough water and food with you 3. Everything looks better from the lake/sea 4. I still want a house next to the lake
This was my litle tour. And since Google maps don´t have an easy boat trip option, here is a walking distance of my trip 🙂
Thank you,
Mateja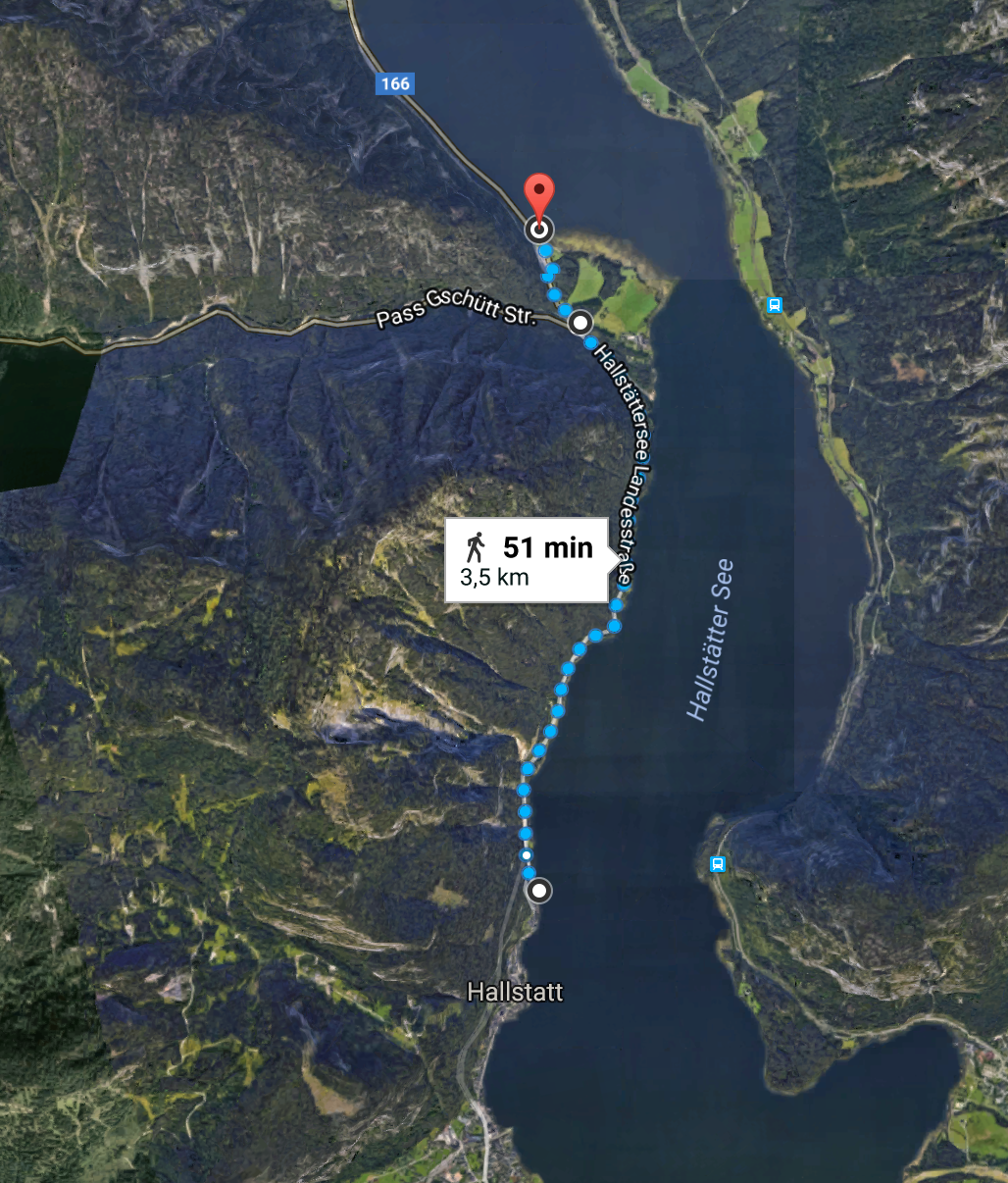 And since I haven´t make it to the town, here are some Hallstatt photos I took last fall.