They say you are not true Slovene if you haven´t climbed Triglav, Slovenian highest mountain (2,864 meters high). That my Slovenian nationality is questionable, I already know, but I have no idea how come I made it to so many mountain tops in Slovenia and other countries, but not Triglav. Shame on me.
And under Triglav, there is a cozy hut called Dom Valentina Staniča where our friends decided to spend their summer and run the business in the hut. Next to visiting our friend up there, another friend was celebrating her birth day. So I packed by backpack and headed to Slovenia. We started our hike from Kot valley (Mojstrana).
FROM KOT VALLEY TO STANIČEVA HUT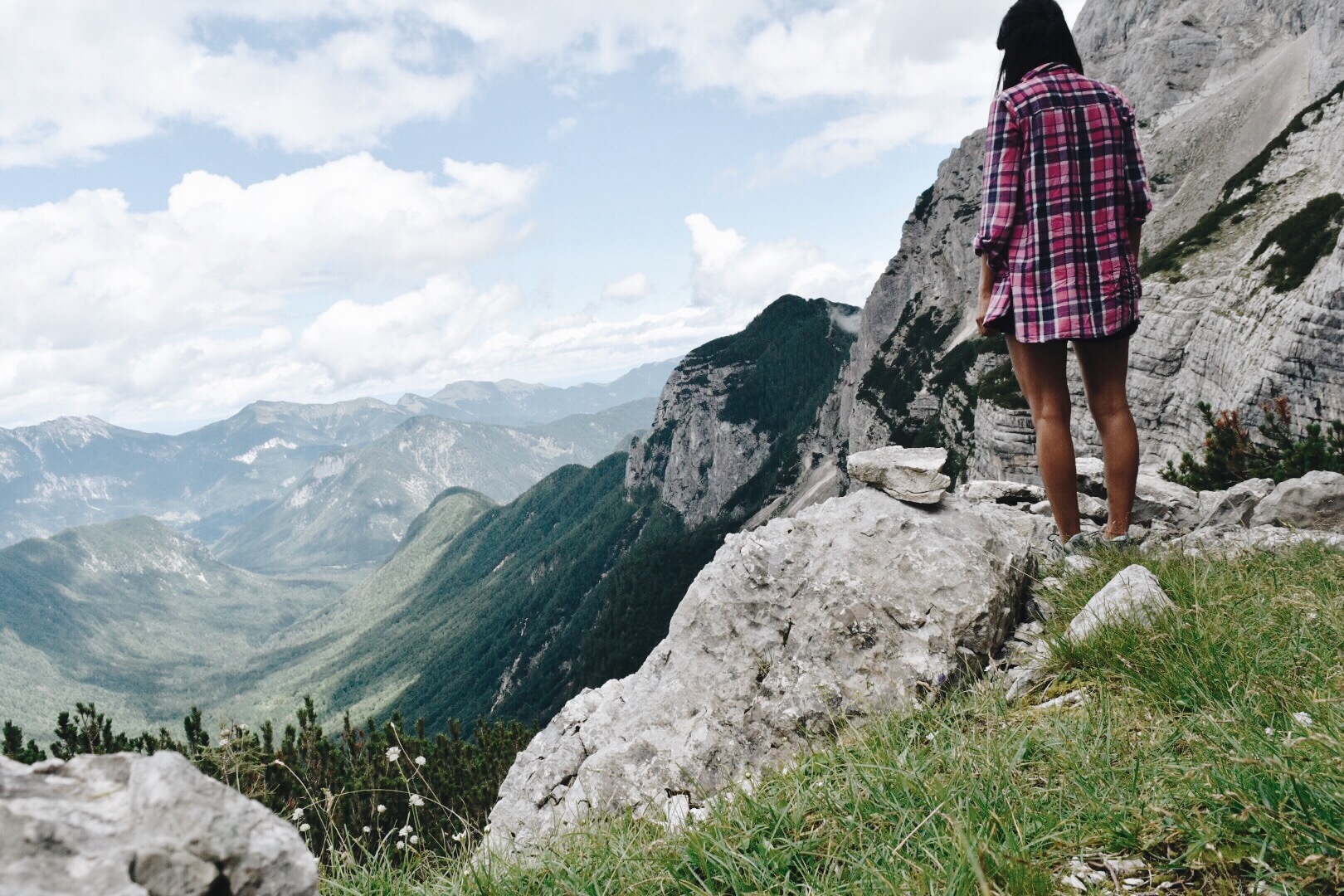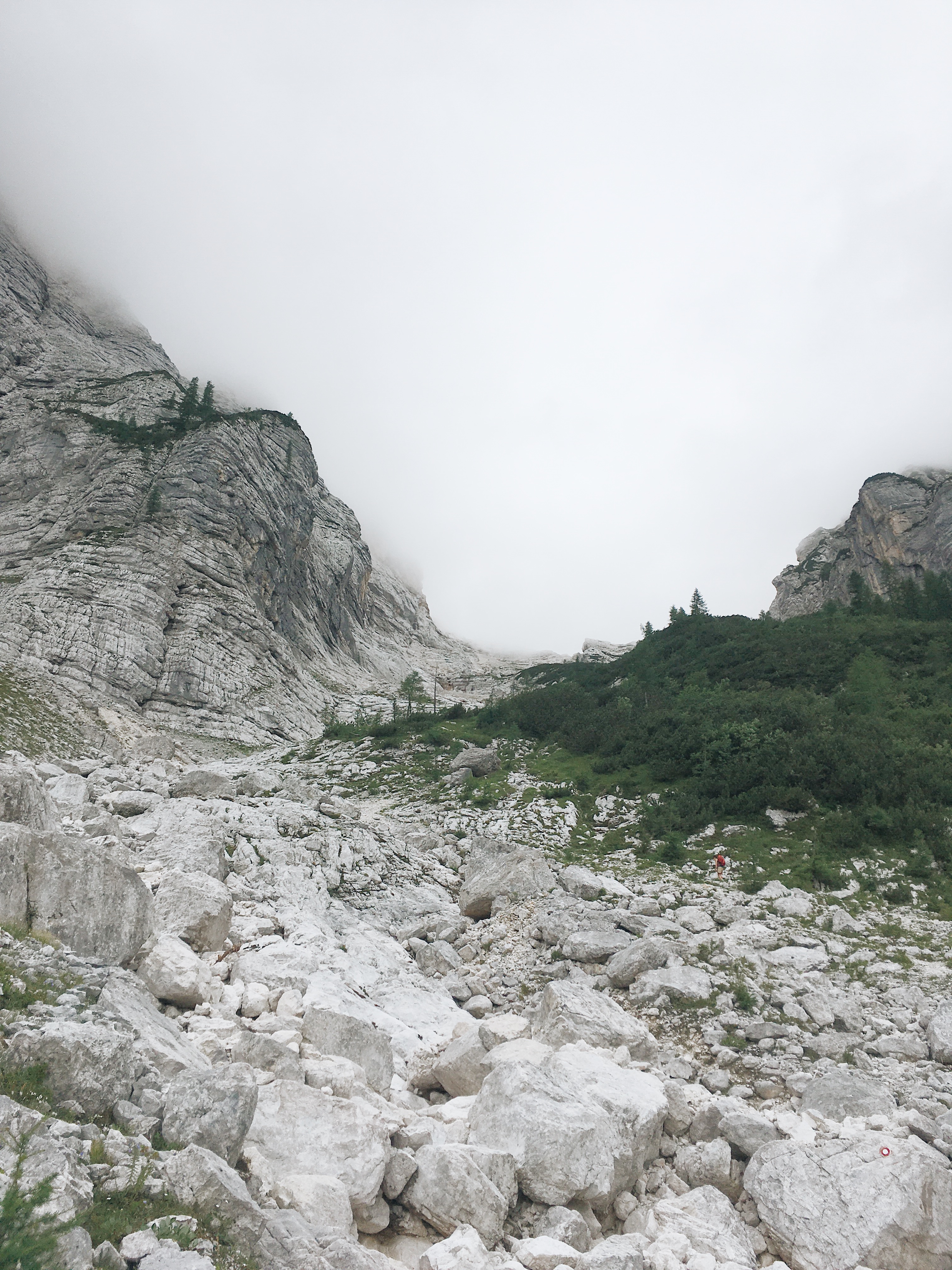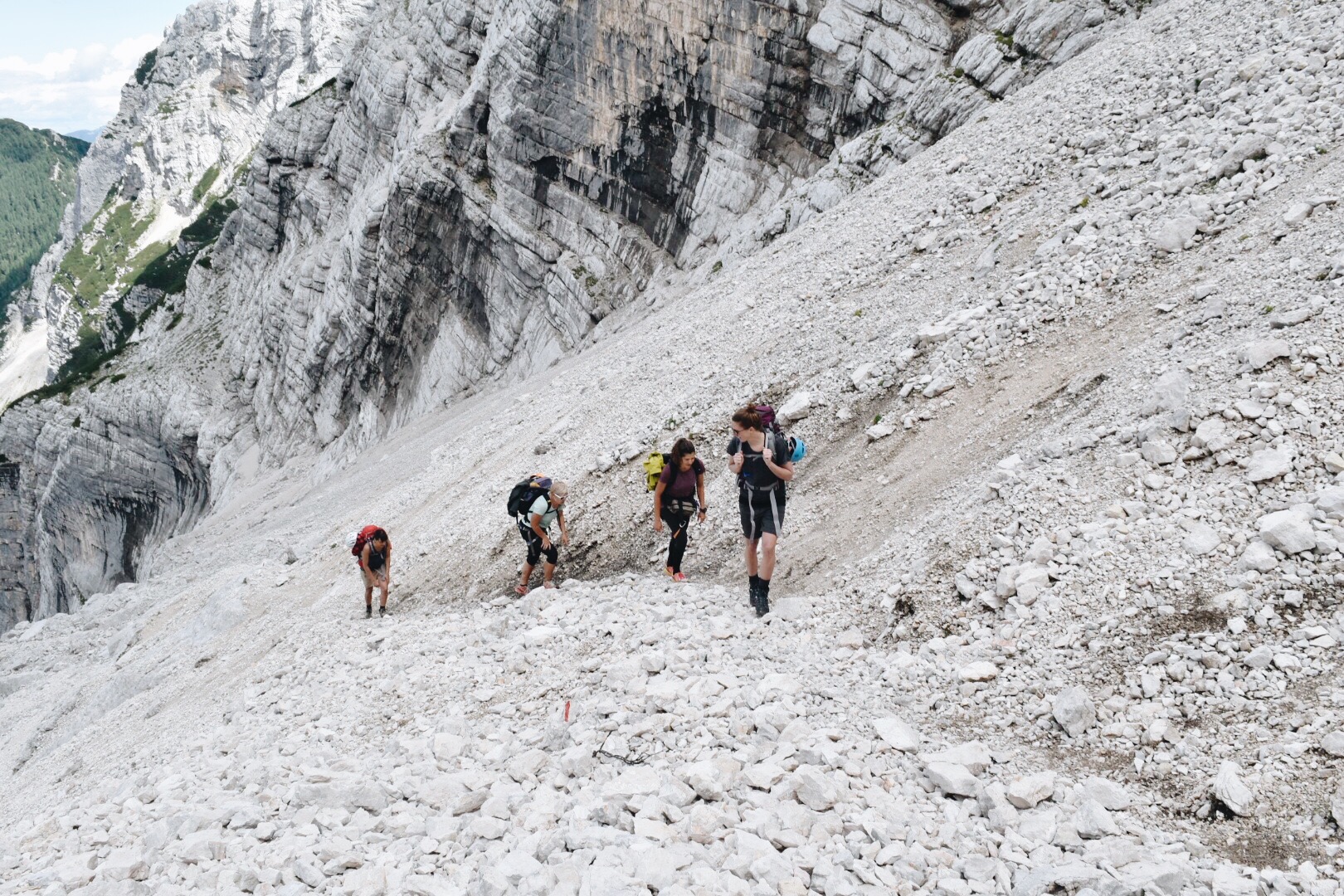 After 3h of sun and rain, you have to make a decision which path to take. One option goes straight to the hut (1h), and the other goes over Vrbanove Špice (2h). This is how it looks like f you decide to go climb over Vrbanove Špice.
And this is how it looks like if you decide to go left to Staničva hut. Yes, I went left.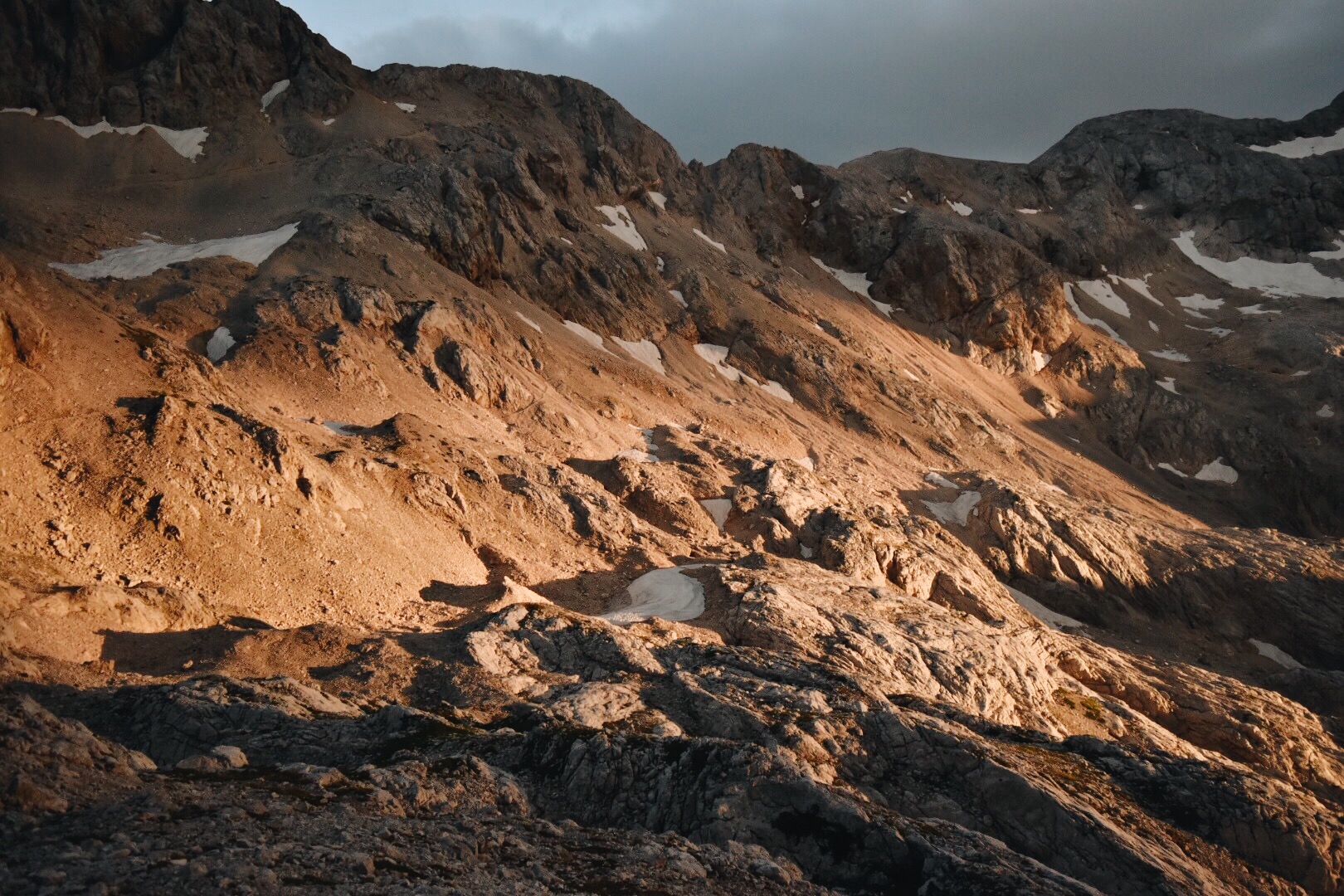 DESTINATION TRIGLAV
We woke up at 5 but and headed slooowly (after coffee, insta photos,…) up to Kredarica and Triglav.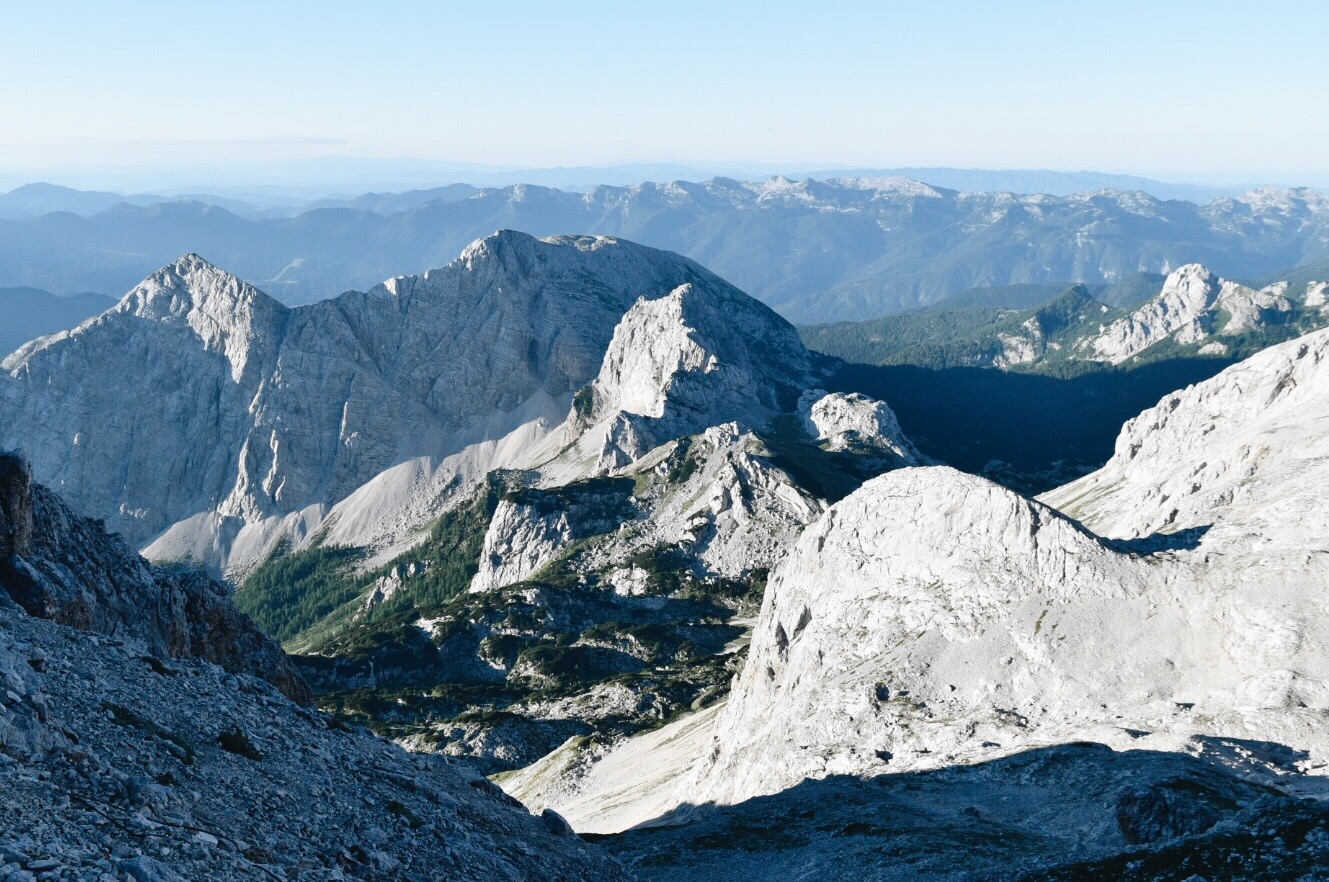 We soon realized that we are not gonna be alone. There were already so many people going up from all huts around. It was the first day of busy hiking season, lucky us. Since there is so many people climbing up in summer I would really recommend bringing a helmet and climbing harness because it can get really crowded since there is a lot of people coming down the same path, rocks are slippery on some points and people are not prepared for what they got themselves into, from wrong equipment to bad shape and general ignorance. I´m not afraid heights, but on some spots where people are jamming and standing on the edge to move from the path, I feel safer knowing I´m attached to something. I think out of the season it´s not really necessary if you take care.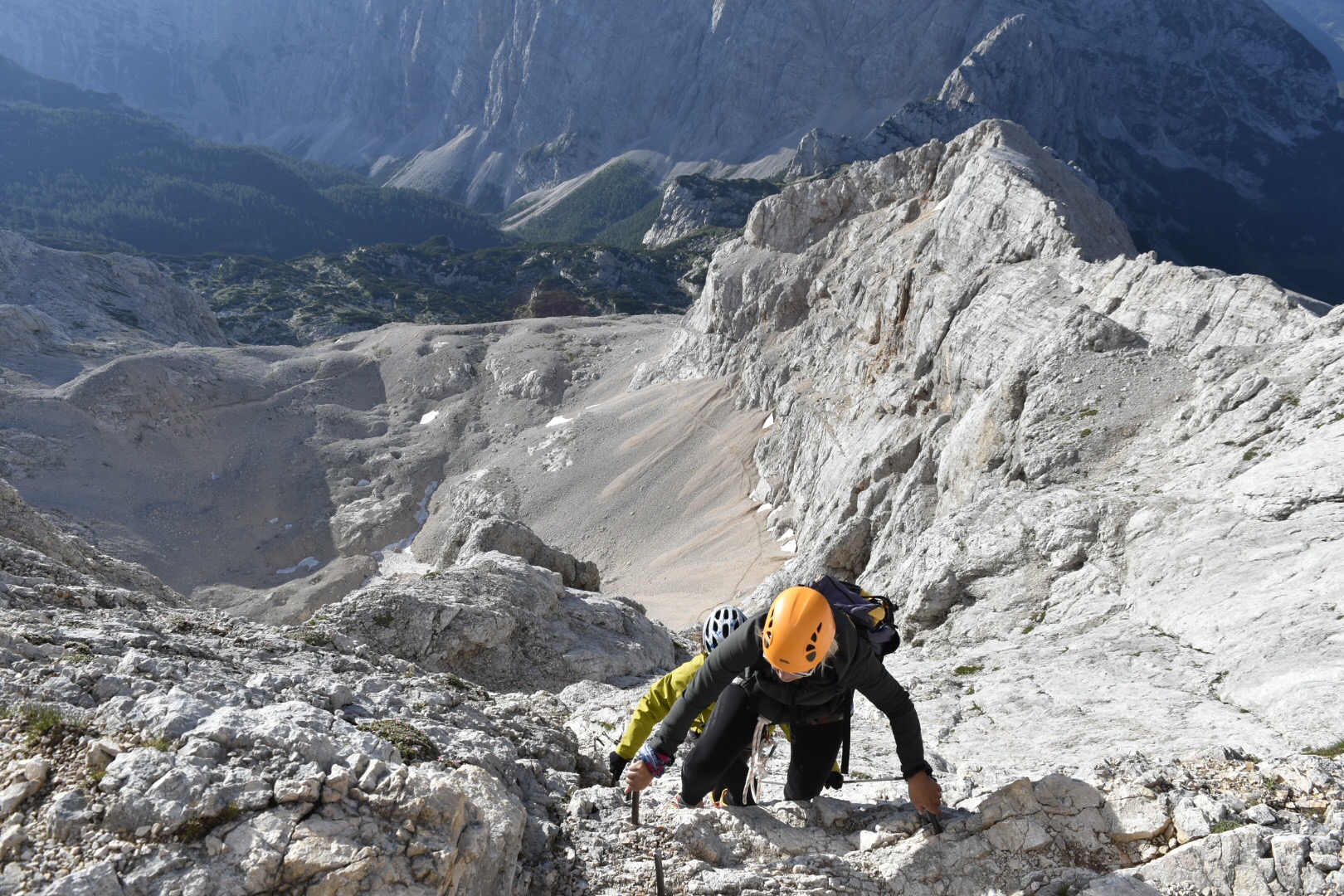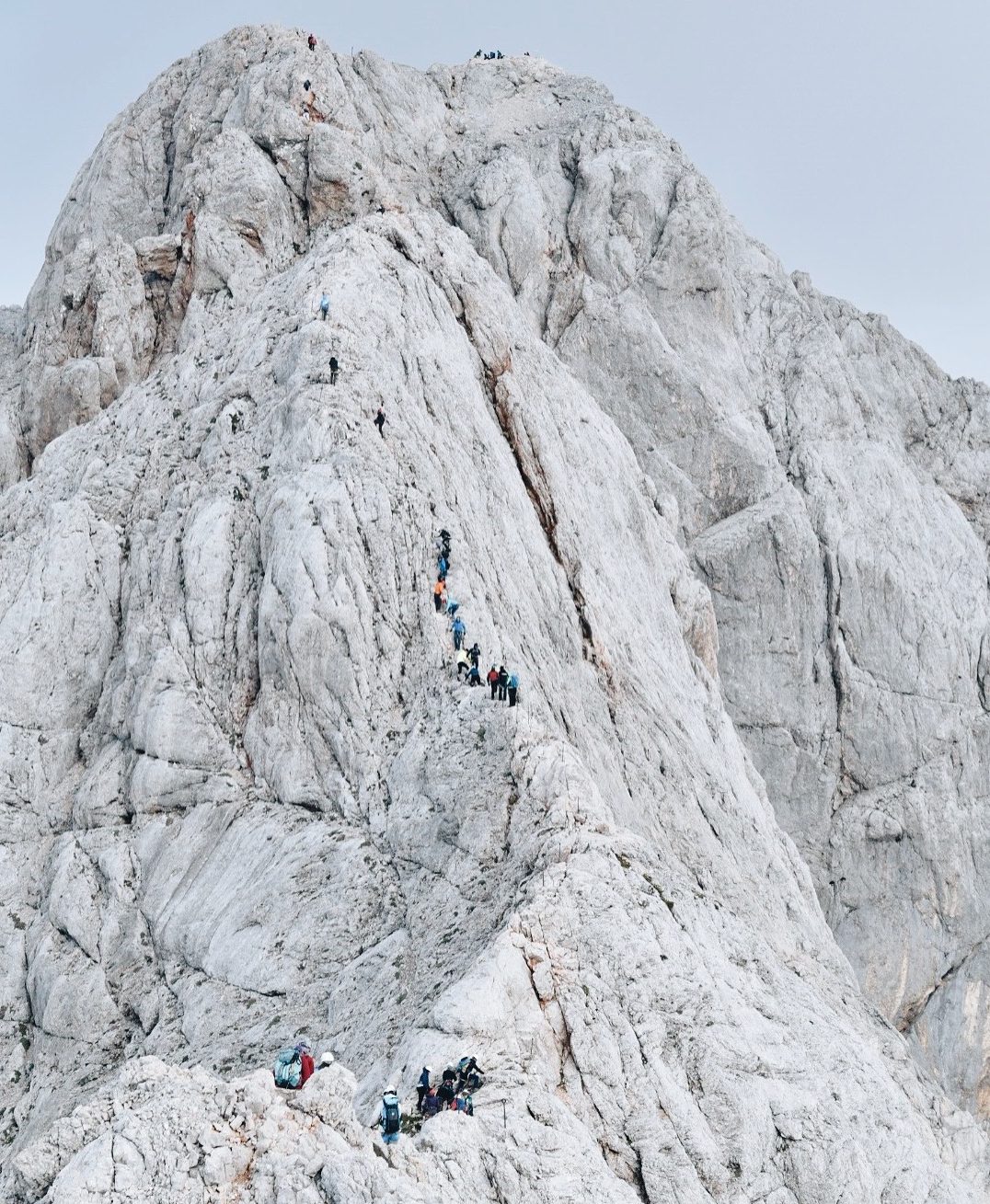 After moving 2m up and 4m down because of the traffic jams, we decided we will not spend 2h to move the last 100m to the top. So we turned around and walked down. I will not pretend we made it to the top, I see no reason why I would. If it´s not safe, if it takes too much time and if it´s far from relaxing it´s totally OK to turn around. Dear Triglav, we´ll be back to enjoy your views in peace.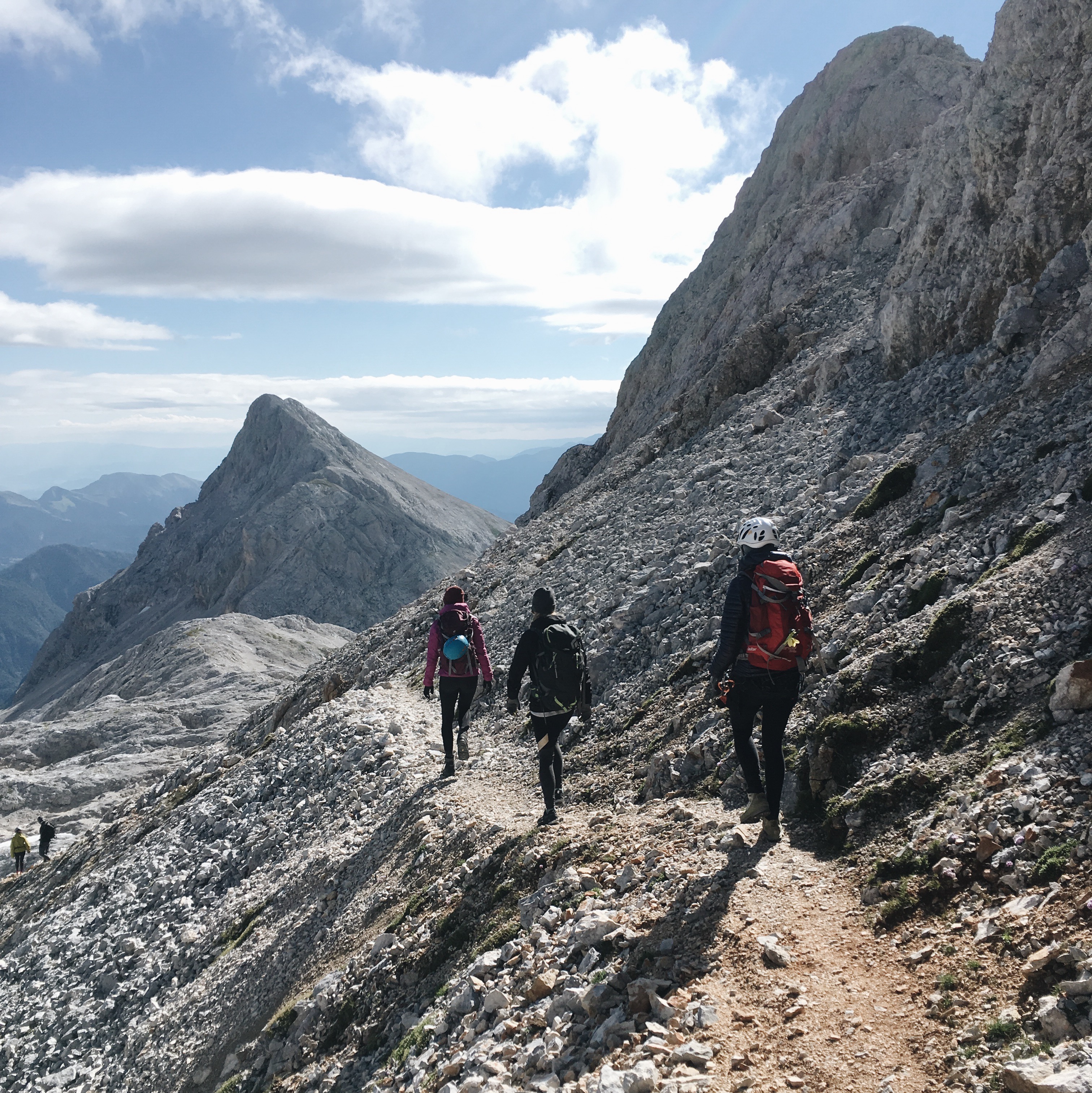 Great company, great hosts, great food (vegans friendly hut) and best views.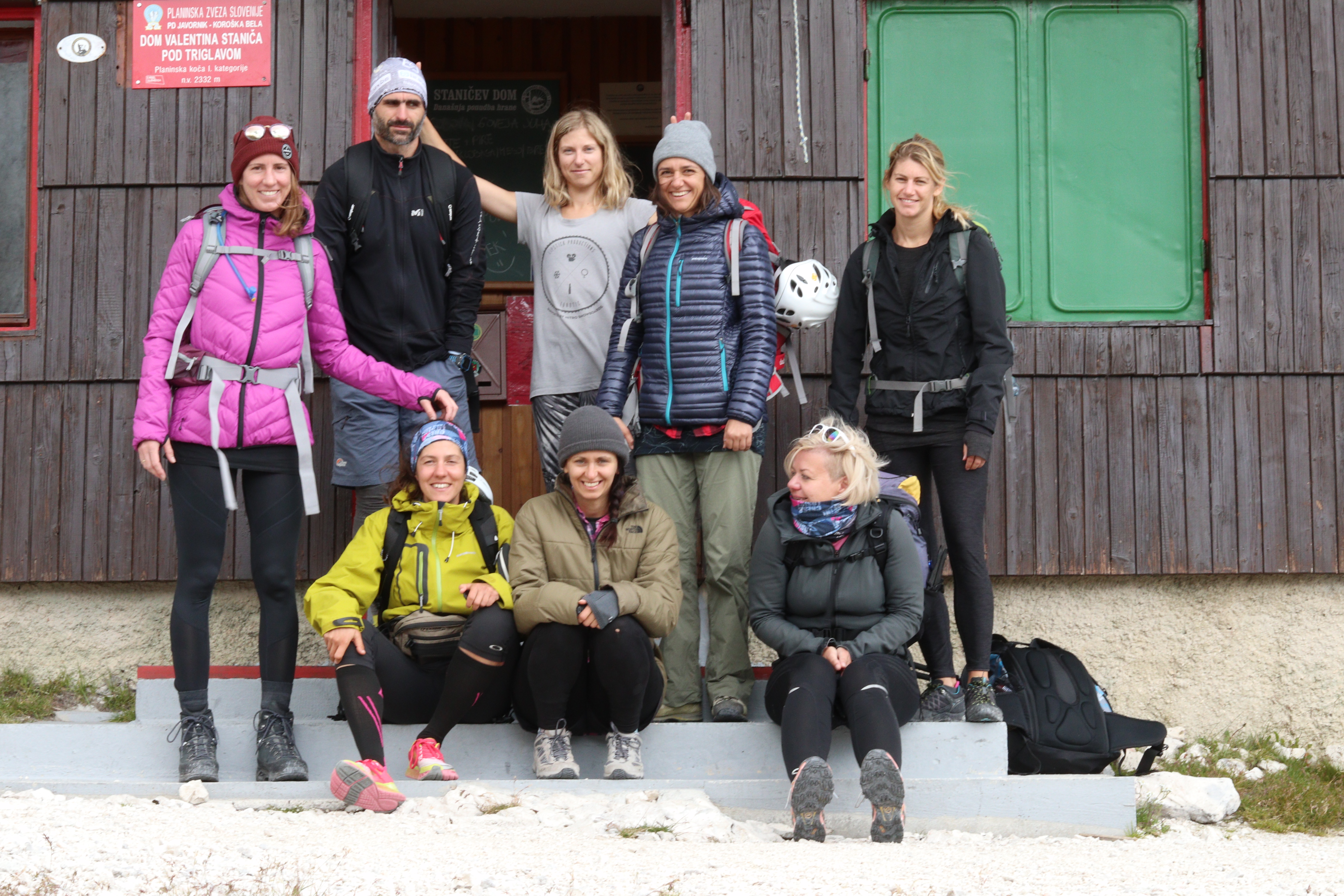 CONTACT DETAILS FOR THE HUT
stanicev.dom.triglav@gmail.com