A friend has been inviting us to his home in the middle of Dolomites for years now, but somehow I never made it. A while ago I decided I say that cliche "Say Yes to new adventure!" and it got me into some pretty amazing adventures. And that´s how I finally found myself driving to The Dolomites. I have to say Dolomites have a special place in my heart, it´s  where I started snowboarding and where I was really free from school (before I decided what to study) for the first time, to spend a few weeks in the middle of the mountains. I can´t say I was good in snowboarding, but I can say I  loved every minute of it.
TRE CIME – DREI ZINNEN
Our first trip was up to famous Tre Cime. Although it rained the whole night, we were still able to start our trip pretty early (after a few espressos). We parked at Fischleinbodenhütte / Rifugio Piano Fiscalina hut and according to this signs the hike to the top took around 3h. I never pay much attention to time (in general) but I would say we made it up in a normal time, with a few stops here and there. With views like that you just have to stop and take it all in (or use that as an excuse to simply try to breathe).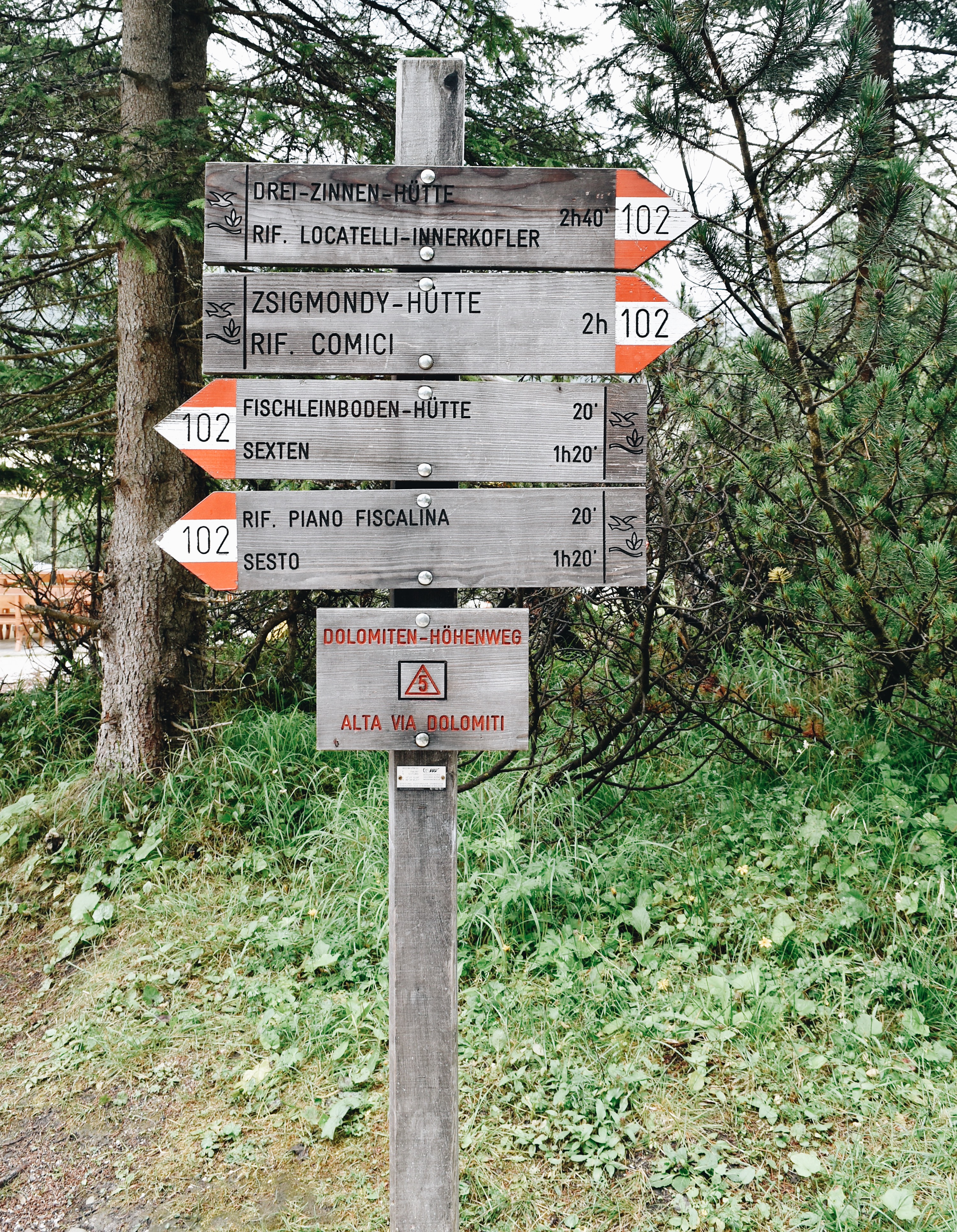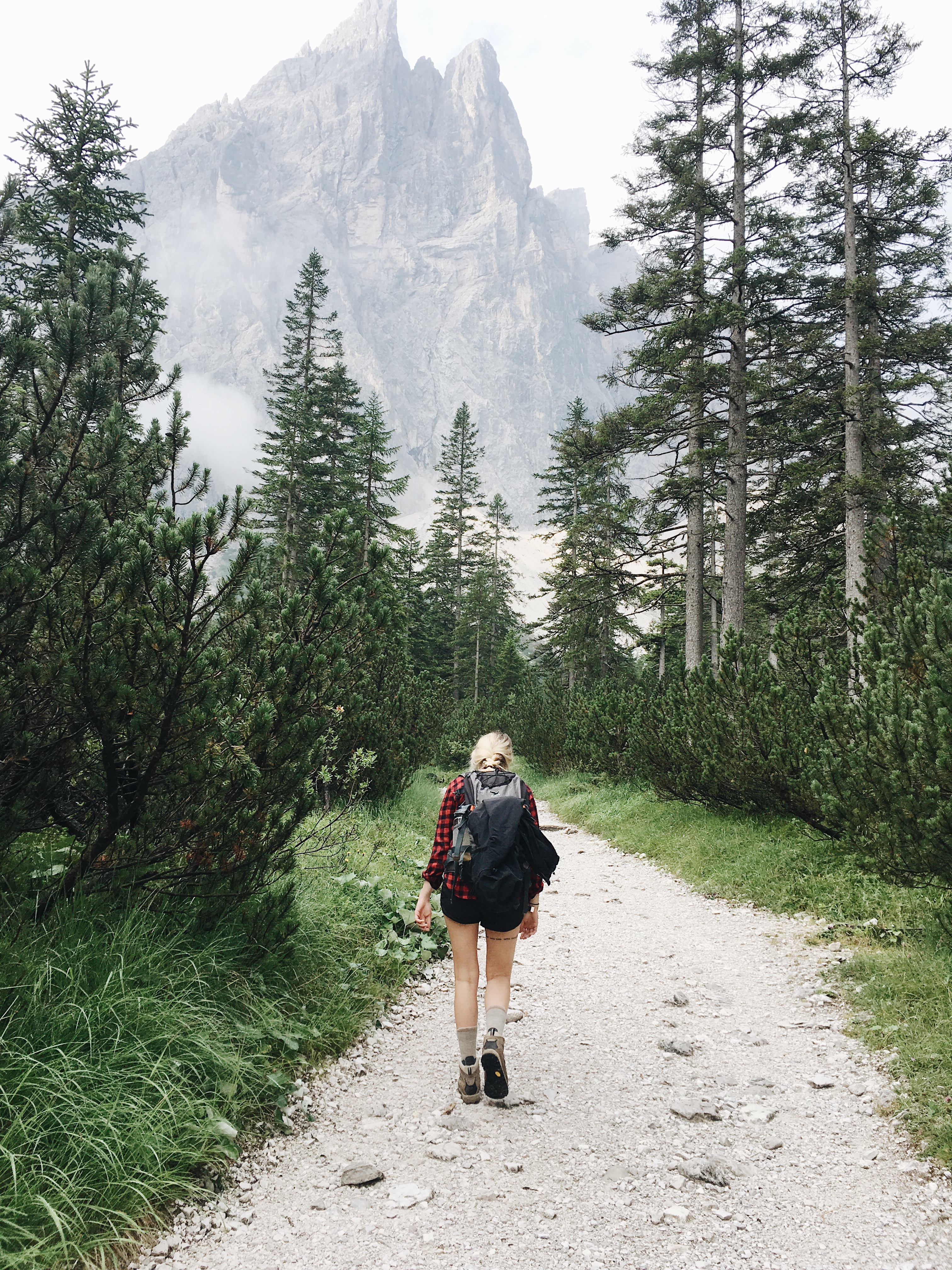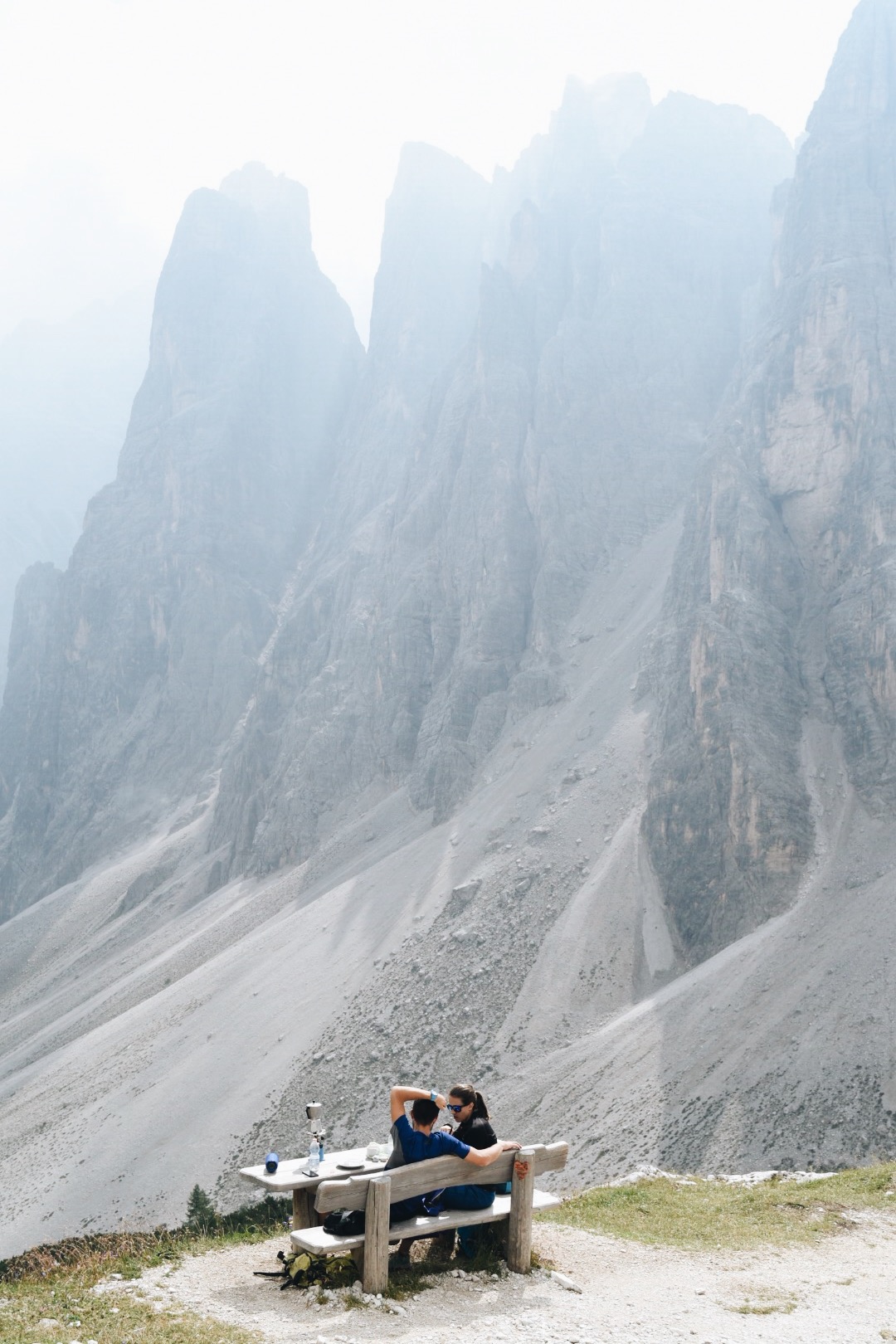 Are you ready? Because marmots have to be the cutest thing I ever saw. I could spend my entire day jumping around this field and taking photos every time they decide to pop out.
CLIMBING INTO THE MONTE PATERNO/PATERNKOFEL WAR TUNNELS
The path (check photo below) will take you around the mountain and into the tunnels. It´s pitch black in some of them, so bring a light and a helmet (just in case) and be ready to walk a lot of stairs. The tunnels have a lot of caves and holes and most amazing views. You need only a little imagination to see soldiers of World War I fighting on these rock needles – no pause allowed, for many years, in summer and winter.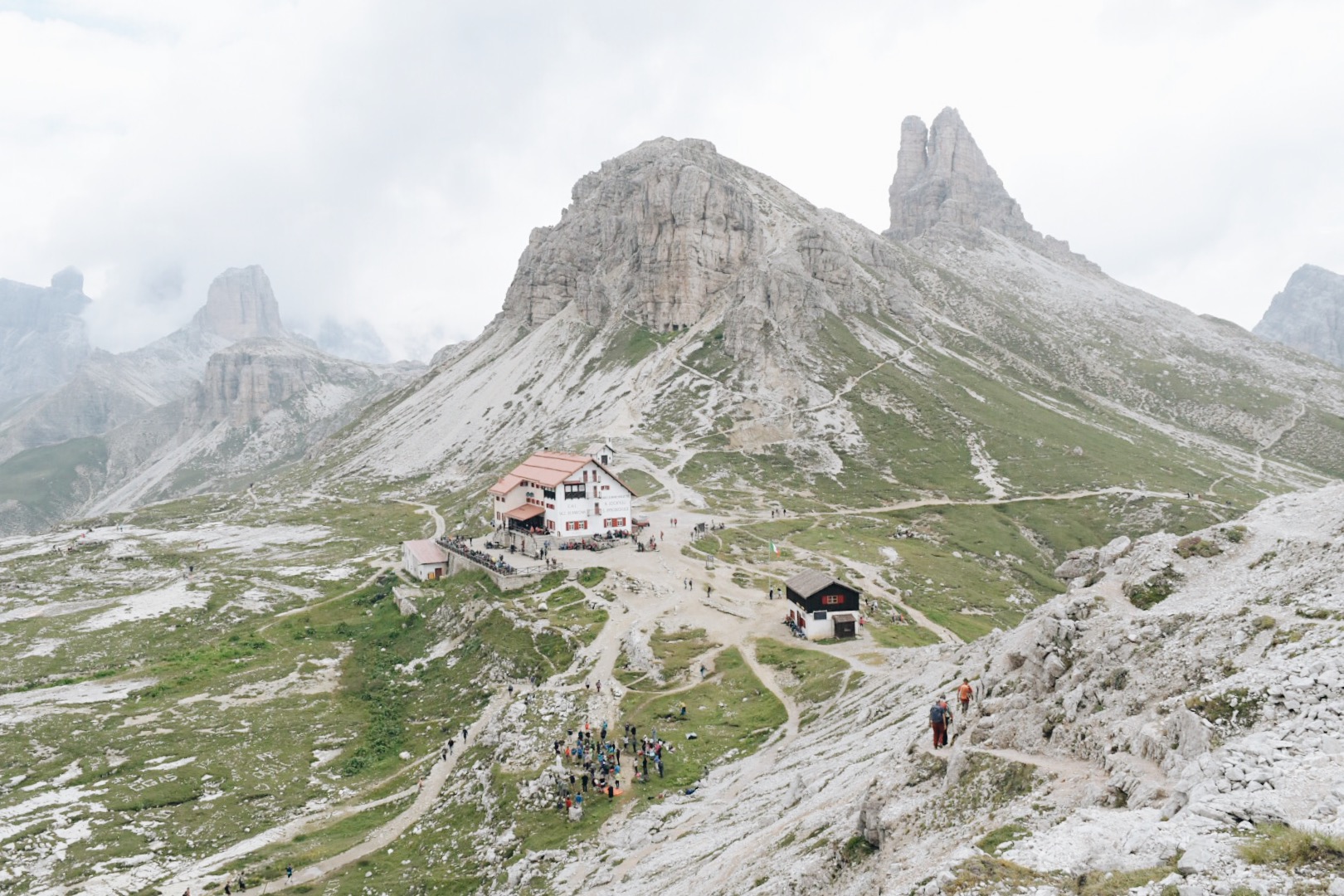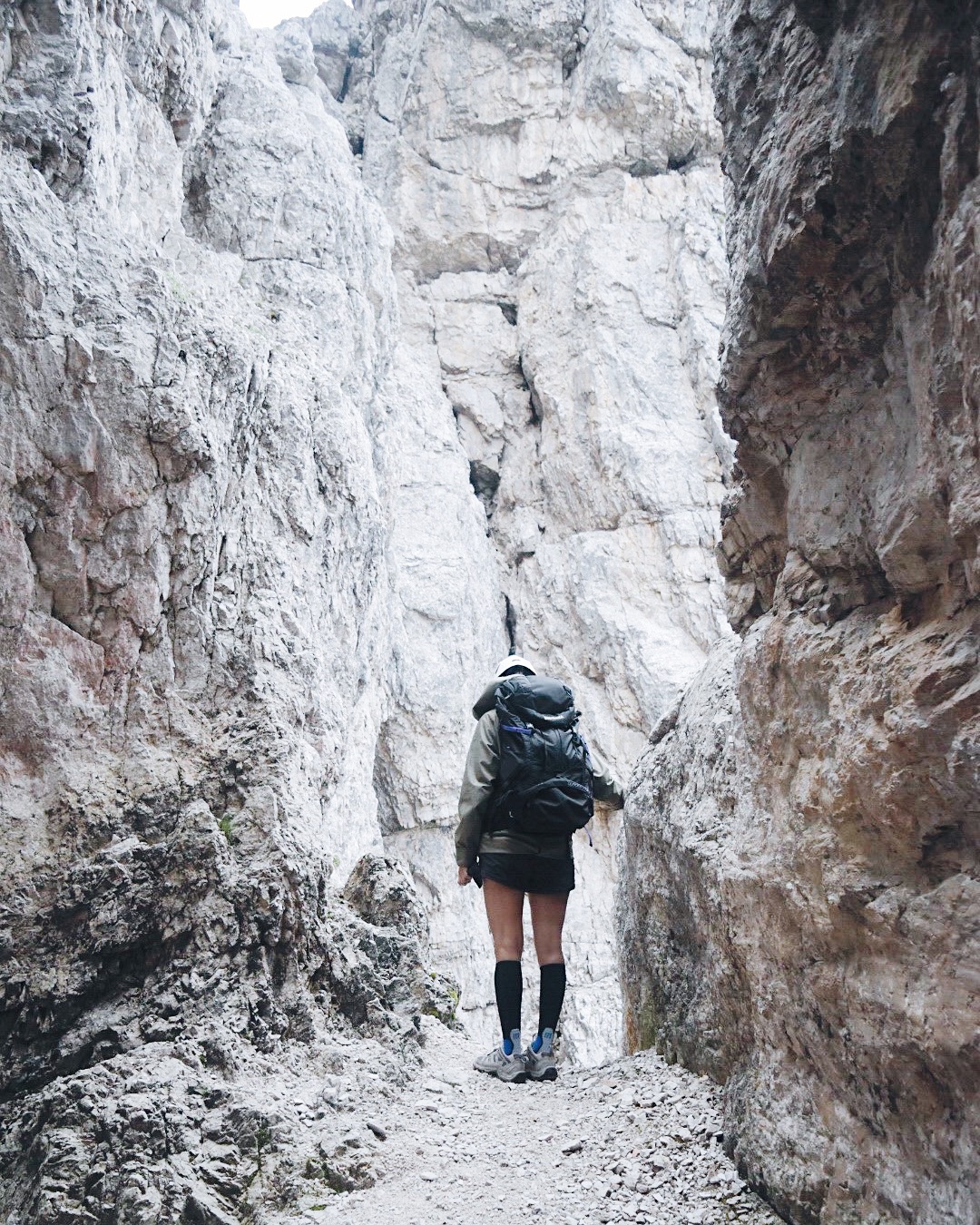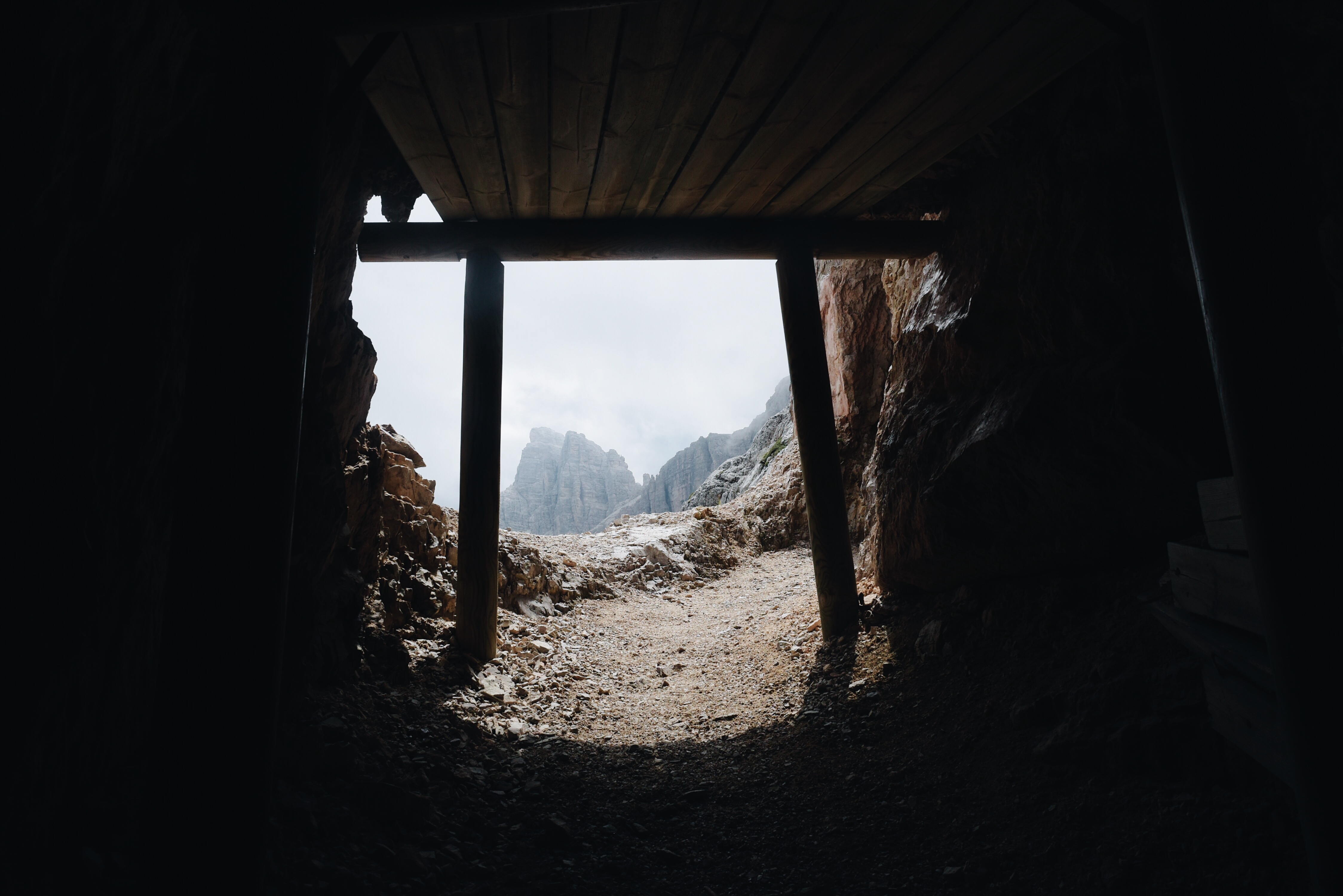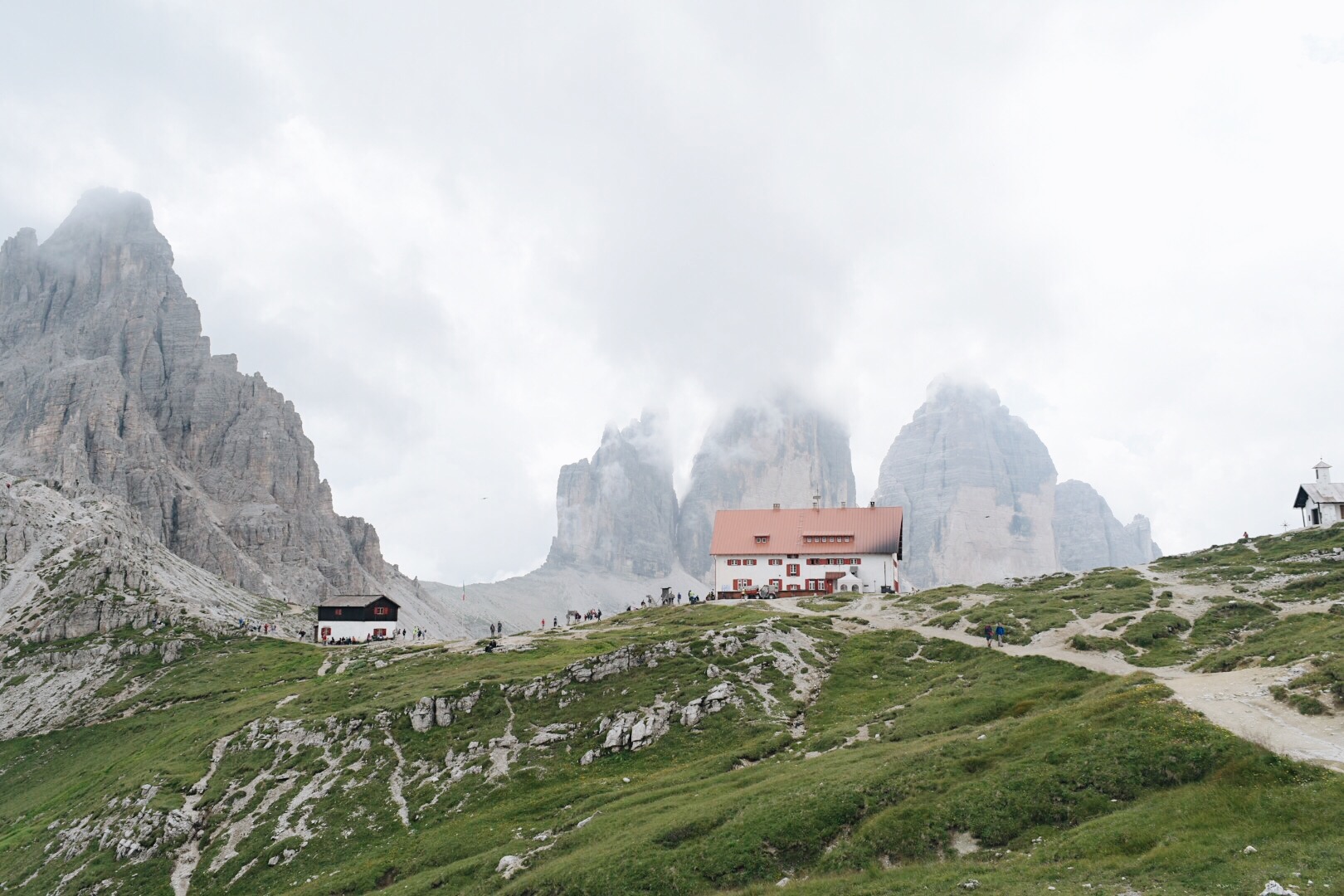 LAGO DI BRAIES
Pragser Wildsee or the lake that´s been blowing up on Instagram. The view really is breathtaking, it feels like you can almost touch the mountain on the other side. But Oh, it would be so nice to be here alone. Maybe next time, but this time I took a few photos and we disappeared back to the woods.
I was amazed by a number of beautiful lakes this region has. One breathtaking lake after another and when you think you´ve seen the best views of the mountain, the next turn surprises you with another one.
BEST LUNCH IN "TOWN"
After all this beauty it was time to eat. We drove up to Antholzer see and waited for the road over Staller Saddle pass opens. Staller Saddle is an international high mountain pass at an elevation of 2.052 m (6,732 ft) above the sea level, located on the border between the Tyrol in Austria and South Tyrol in Italy. So yes, we were cheating a little bit and went for a lunch to Austria where Marco´s friend has a mountain restaurant Staller Alm Malga Staller. This was by far the most stylish food I ever got in a mountain hut. Just scroll down and check our home-made gin and tonic. They took care of a hungry vegan with a delicious zucchini soup and baked potatoes. This place is worth a drive, and the view is not bad either, just take a look.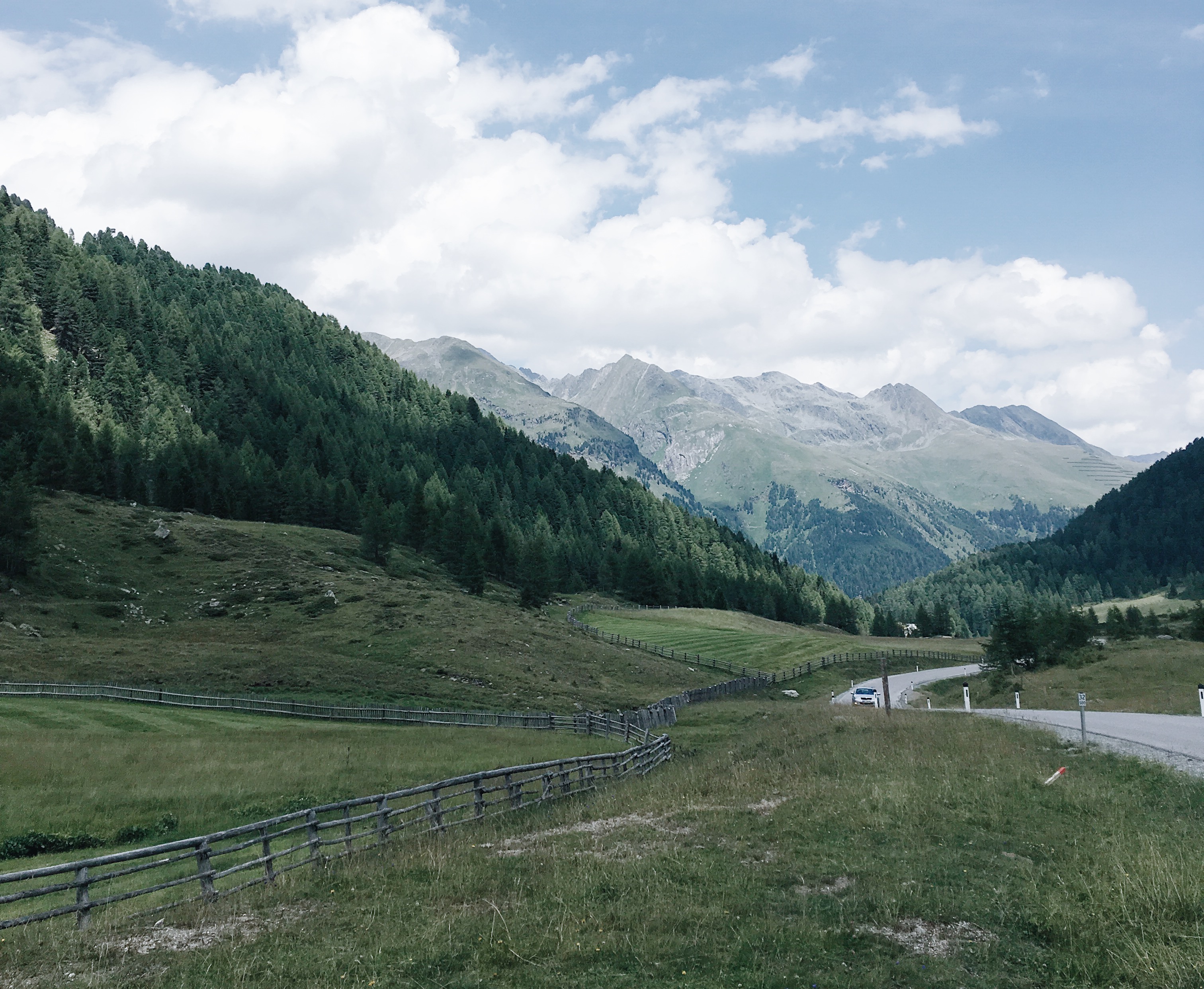 When in Italy, drive around in Fiat 500 (aka Fičo).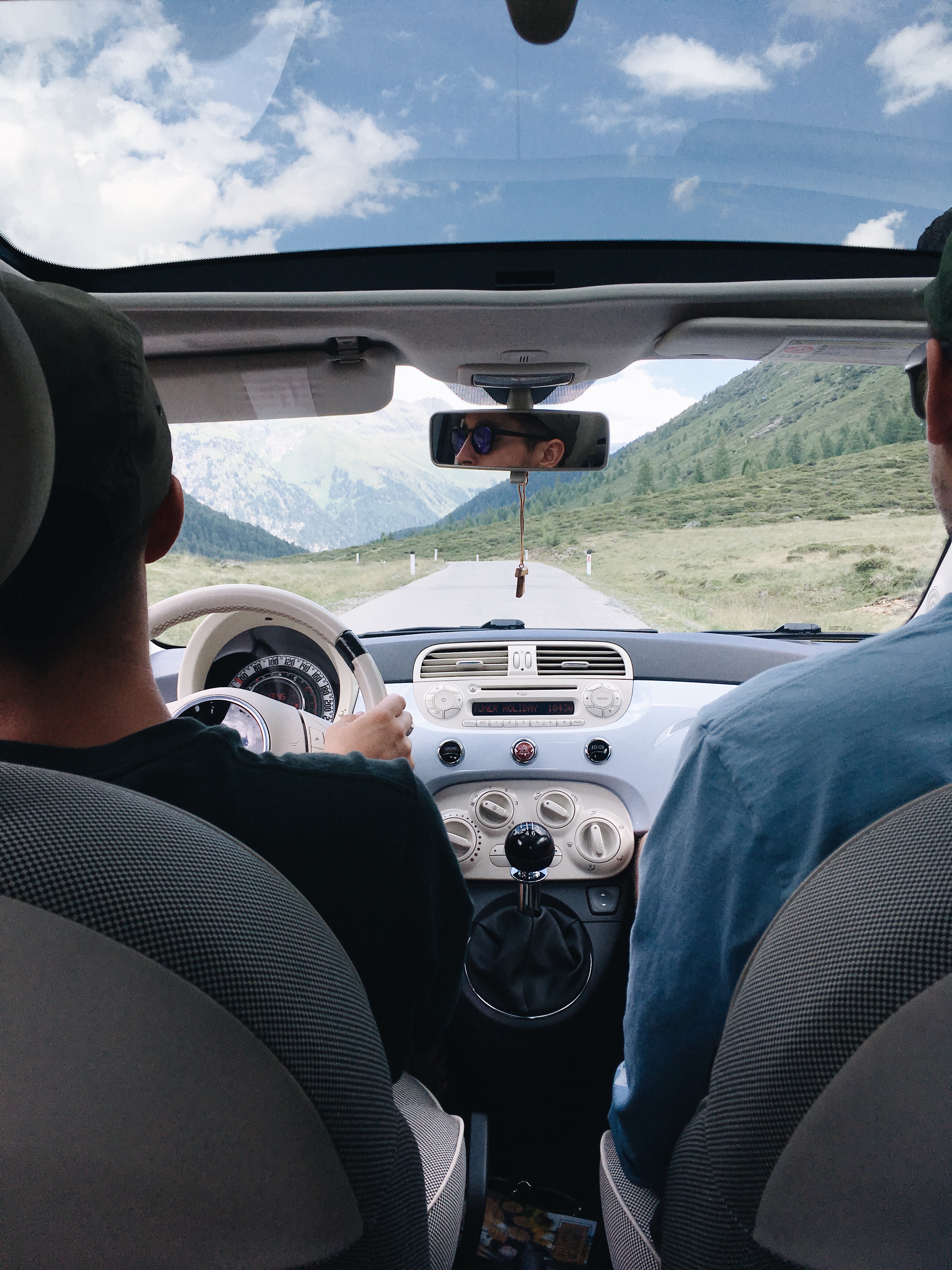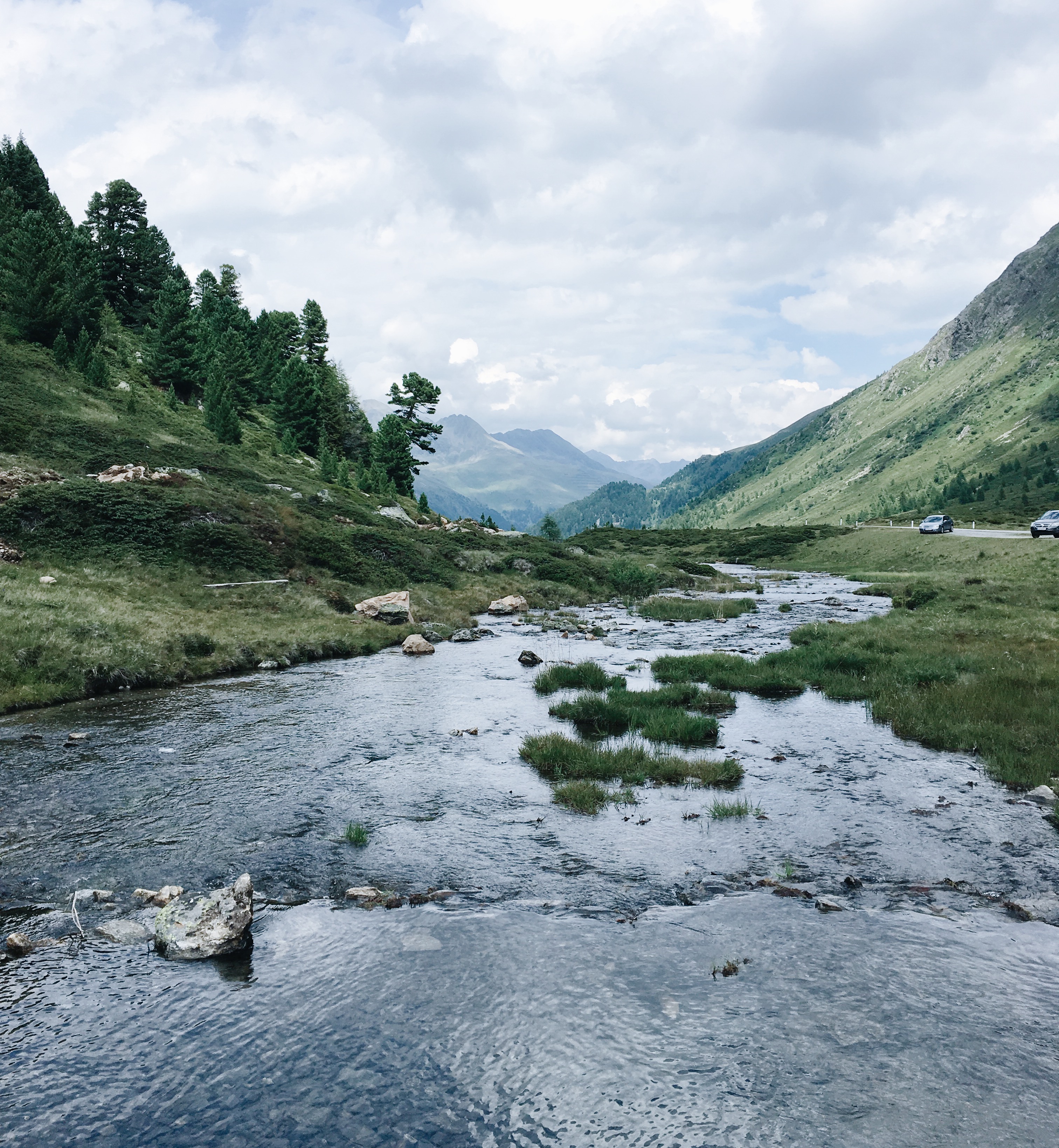 But the real reason I went to Dolomites is to get cool stamps.
Thanks Marco and Silvia! I´ll be back 🙂
Mateja